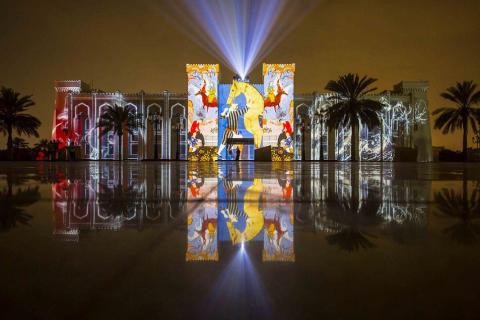 Interplay of colors & light reflect richness of architectural details of the emirate's iconic buildings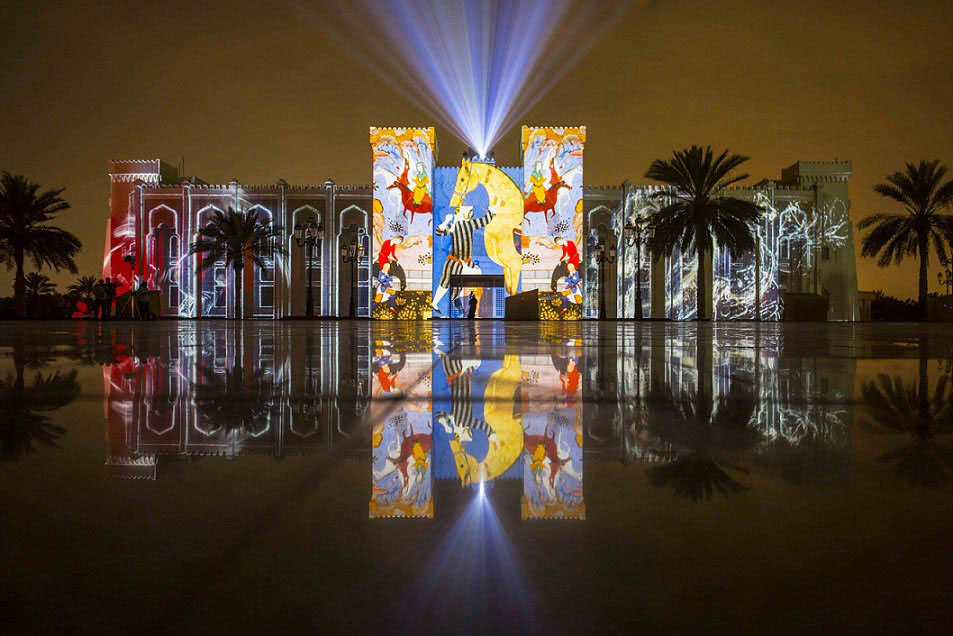 The Sharjah University City is witnessing a spectacular display of light, decorated with glittering lights that celebrate the role of science, knowledge and culture in building generations and future pioneers. The event is held under the patronage of His Highness (H.H.) Sheikh Dr. Sultan bin Mohammed Al Qasimi, Member of the Supreme Council and Ruler of Sharjah and will continue until February 17. This year's event features four distinct locations in Sharjah University City including Dr. Sultan Bin Mohammed Al Qasimi Center, Sharjah University City Campus Avenue, Sharjah Police Academy and the University City Hall.
Magnificent towers of lights illuminate an important icon of Sharjah's architecture - the Dr. Sultan Bin Mohammed Al Qasimi Centre, under the theme 'Monoliths Landing in Sharjah' in an astonishing opening show, an illuminated story through time eulogizing the development of Arab heritage, history, culture and their affinity to time and space through the ages.  The interplay between colors, light and dark will be a constant invitation to stroll and discover the richness of the architectural details. The structural splendors of the building stand out with the most advanced of light technology in a video mapping show that will awe all who experience it.
The Sharjah University City Campus Avenue is festooned with more than 500,000 of LED pixel lights covering 4 km on both sides, and is the longest and biggest avenue in the history of light festivals worldwide.
The three buildings of Sharjah Police Academy offer an exciting new triple canvas for artist Laurent Langlois who has designed a series of light shows under the slogan 'Variations of Pictorial Compositions'. The buildings of the Sharjah Police Academy are 'painted' with video mapping in combinations of primary colors that invite the viewer to truly see the architectural details of the buildings, interspersed with intriguing motifs and symbols that pay homage to the history and disciplines of the emirate.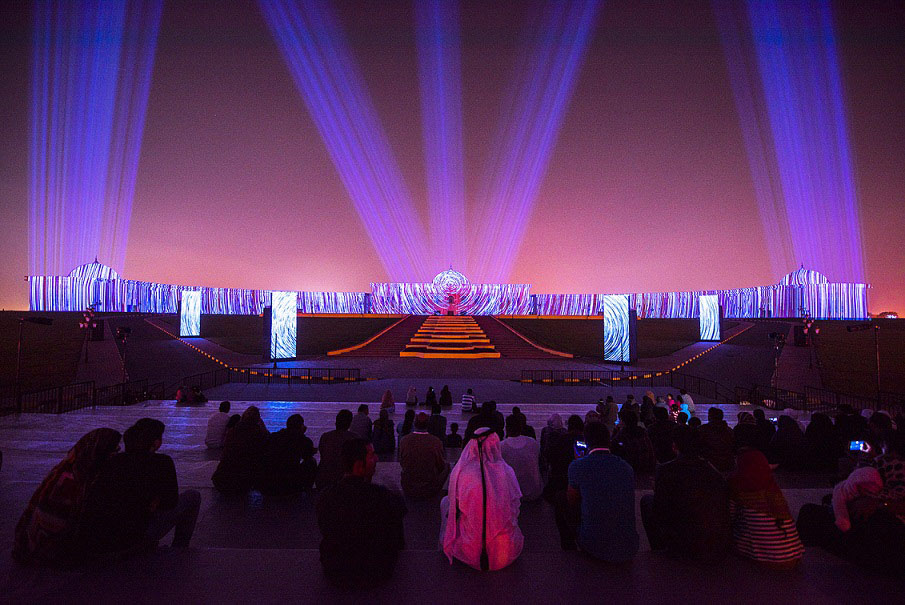 The light shows held under the theme 'Sunrise' at the University City Hall reflect a sophisticated look at different cultures' representation of time and the constantly evolving universe. The sun takes center stage in this thought-provoking show, guiding the viewer through time, day, night and sunrise as the constant system in an ever-changing world and the sundial as the discipline of our lives. Civilization may alter; however, the sun retains its guiding presence in the universe.
All shows are performed from 6 pm to 11 pm on weekdays and from 6 pm till midnight on weekends. Visitors can also enjoy food served by the food trucks at the University City in the parking area facing the University City Hall.
Categories