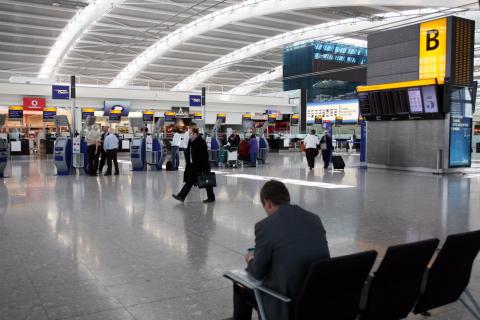 Lebanon, May 6 2014: Long gone are the days when going abroad meant visiting an agent to book travel arrangements. More and more travellers across Lebanon are embracing online travel preparation by booking and checking in online.
A recent survey conducted by British Airways indicates that over half of Lebanon's residents book their flights online, with the majority of passengers from the region booking directly through airline websites such as ba.com. The allure of technology isn't limited to just booking their journey though, with an impressive 50 per cent of all passengers from the region utilising time-saving services such as online check-in, and over a third selecting their seat in advance.
The results of the British Airways survey point towards a growing trend in the travel industry for people to save time and money with the use of mobile technology. In addition to booking and checking in online, the survey highlights that an increasing number of travellers in the Middle East are opting to use a mobile boarding pass when catching a flight. Across the region, one in six travellers have already made the switch to a digital boarding pass, lessening the risk of forgetting papers at home.
Paolo de Renzis, British Airways area commercial manager for the Middle East and Central Asia, said: "At British Airways we keep close track of innovation trends to foresee our customers' upcoming needs, as it's important for us to ensure that we continue to provide a high quality, seamless and smooth travel experience.
"Always on the lookout for the next industry innovation, we are currently trialling the revolutionary concept of electronic bag tags, and we provide self-service bag drops and self-tagging stations at London Heathrow to minimise queuing and ensure a seamless airport experience. We have also introduced pioneering technology in Europe, which allows passengers to use handheld electronic devices from the moment they board to the second they leave the aircraft. Mobile interaction is such an integral part of our customers' everyday life and we are delighted to be the first airline in Europe to offer this capability."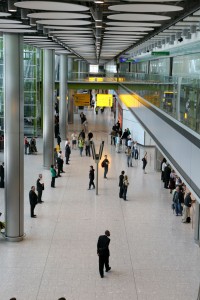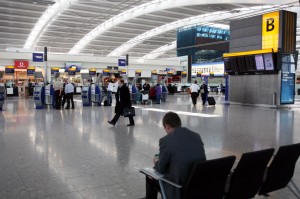 British Airways offers a number of time-saving services for passengers, including easy and simple online check-in via ba.com 24 hours before departure. A bespoke mobile app adapted for iPhone, Android, Blackberry and Windows phone is also available for download, in which full travel management from booking to check-in and boarding pass acquisition is at the travellers' fingertips at any given moment; giving tech-savvy regional travellers the power to take control of their journey from wherever they may be.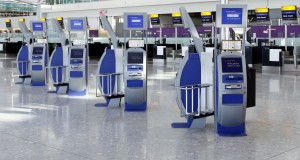 About British Airways:
British Airways flies to 179 destinations, 9 destinations in the UK, 84 in Europe and 86 in the rest of the world.
The airline is one of the world's largest international airlines carrying approximately 40 million passengers around the world every year.
The airline offers a choice of four cabins on the majority of its long-haul services.
The airline is investing in new aircraft, new cabins, new technology and new routes.
British Airways operates the majority of flights from Terminal 5, its home at London Heathrow. This terminal is capable of handling 30 million customers a year and is the size of 50 football pitches.
British Airways is half way through a more than £5bn investment in new aircraft, smarter cabins, elegant lounges and new technologies to make life more comfortable in the air and on the ground.
British Airway's home Terminal 5 has been recognised as the world's best terminal for the third consecutive year in the Skytrax awards.
For media enquiries, please contact the British Airways press office:
Categories