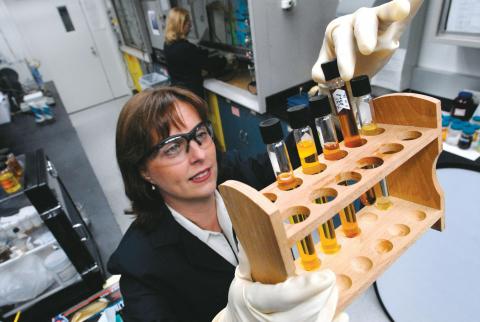 By Debbie Mielewski, Senior Technical Leader, Materials Sustainability, Ford Motor Company
A lot of people are familiar with soy – tens of millions of consumers eat and drink it every day. But what might come as a surprise is that many of us actually sit on recycled soy all of the time.
This year marks 10 years since Ford first used soybean-based foam in the 2008 Mustang, and since 2011, it's been a key material used in the seat cushions, seat backs and headrests of every vehicle we build in North America.
Now, 18.5 million-plus vehicles and half a trillion soybeans later, we've saved more than 228 million pounds of carbon dioxide from entering the atmosphere. This is the same amount that would be consumed by 4 million trees per year, according to North Carolina State University.
[caption id="attachment_27128" align="aligncenter" width="500"]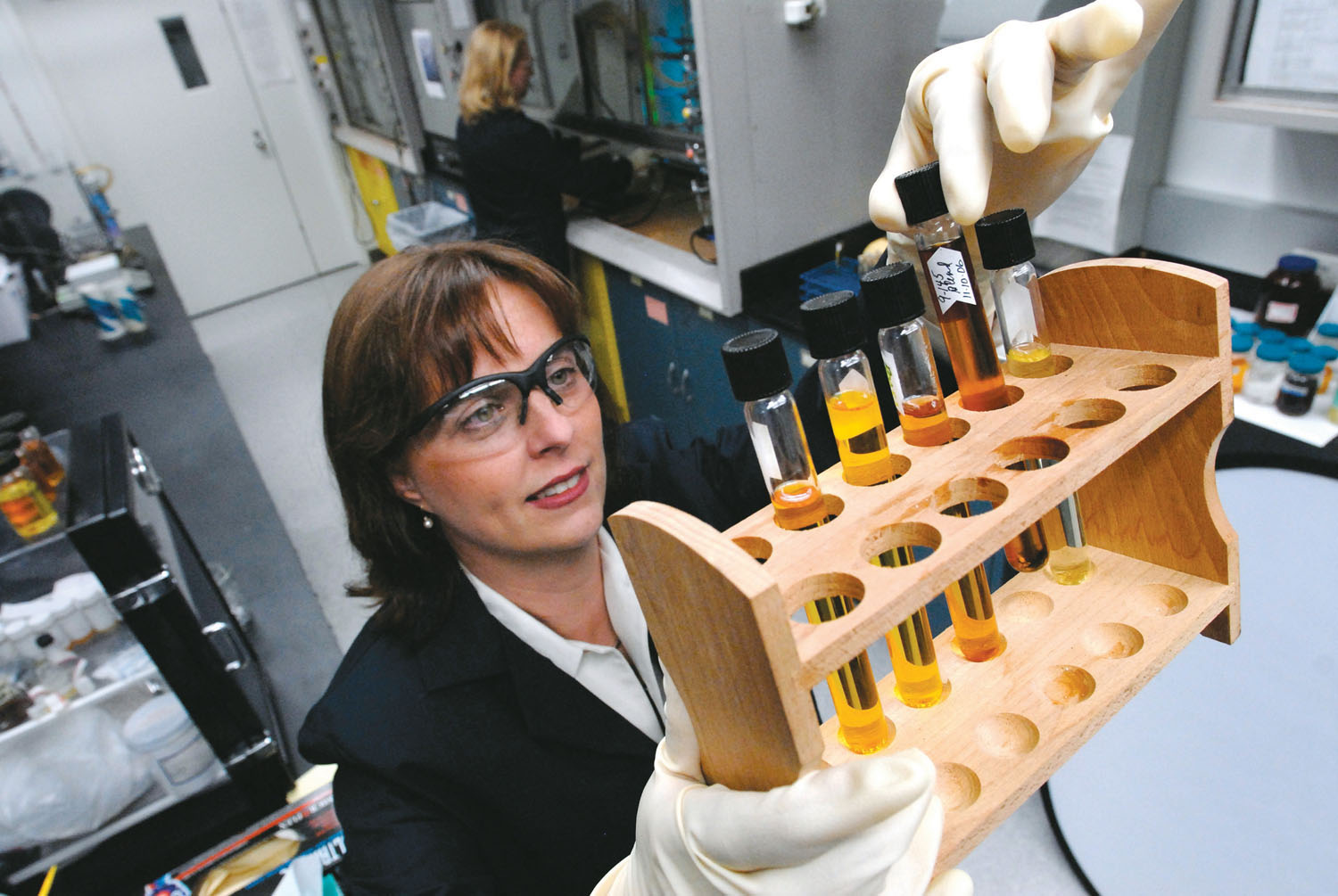 Ford scientists are using soy as a sustainable alternative to traditional seat foam. Pictured - Ford Technical Leader of Plastics Research Debbie Mielewski observes a polyol separation in the laboratory. (12/11/07)[/caption]
The innovative use of soy foam as a plant-based alternative to traditional petroleum-based products is what inspired us to adopt it in 2007 – bringing key sustainability benefits to our vehicles without compromising durability or performance.
We can credit our company founder Henry Ford with the idea of incorporating biomaterials back in the 1940s, so for us, continuing to implement his vision is the right thing to do. The research and testing of renewable, plant-based alternatives to petroleum-derived plastics has been my life's work since 2000, and I'm proud to be able to continue the vision of Henry Ford.
[caption id="attachment_27129" align="aligncenter" width="372"]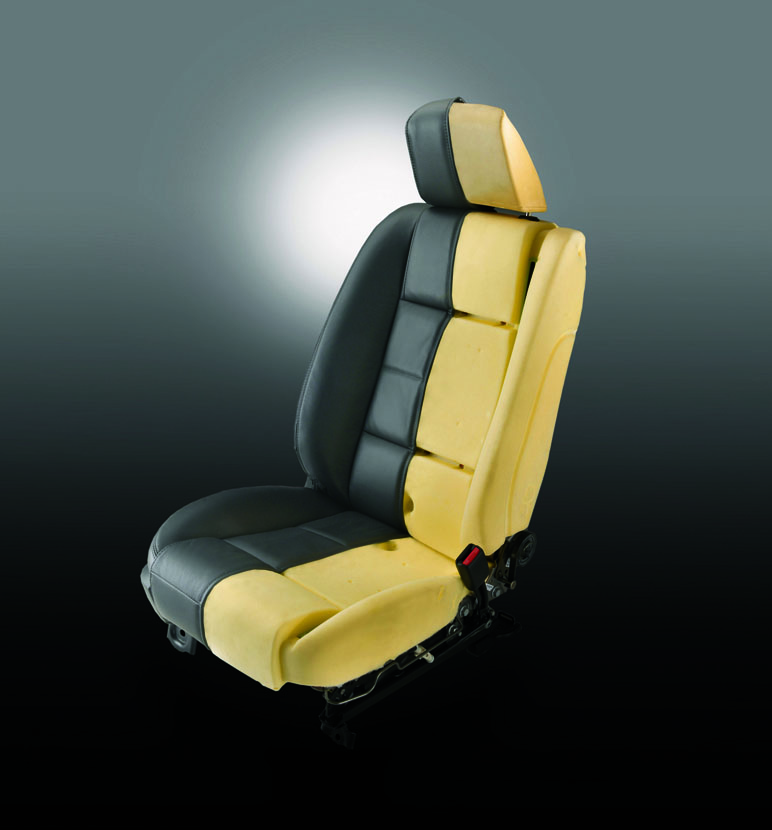 The Ford Mustang debuted the auto industry's first soy-based seat foam, replacing petroleum-based foam. The eco-friendly technology is now featured in the 2008 Ford F-150, Expedition and Lincoln Navigator and will be in the 2009 Ford Escape. (12/11/07)[/caption]
But just bringing the idea to market in the first place was a real challenge. Those first foams, frankly, were terrible! They met none of the rigorous requirements of automotive seating. Early trials failed to meet durability standards for seat cushions, which need to rebound for the equivalent of 15 years. Not to mention, the soy and petroleum materials separated, and the soy foam didn't smell very good. So we set out to painstakingly explore how to improve the formulations, rebalance the chemistries and remove odorous compounds.
Just 10 years ago, the world was a different place. A newly invented iPhone was about to launch, George W. Bush was president of the United States, and oil prices were low – $40 a barrel. Not many saw financial gain in being green at the time, so convincing suppliers that soy foam was the material of the future wasn't easy, either.
In those early days, we relied on a combination of things, including support from the United Soybean Board in funding some initial trials, as well as the personal vision and crucial endorsement of Bill Ford, then CEO. We needed him firmly in the driver's seat and he absolutely was, ensuring the project stayed on track.
In 2008, when oil prices skyrocketed, the value of soy foam became suddenly obvious. Not only was replacing petroleum-based polyol good for the environment, it was good for business. We'd been doing our homework, so Ford was ready.
We were eager to share the potential for soy foam and boost sustainable applications of it wherever possible, so we worked tirelessly with other industries – agriculture, furniture and home goods – to help them formulate foams specific to their needs as well.
Building on our success with soy foam, we began to develop other renewable materials to incorporate into our vehicles, which in turn further helped us reduce greenhouse gas emissions. In some cases, the material allowed for weight reductions as well, leading to improved fuel economy for many of our vehicles.
Of course, our work implementing biomaterials into our vehicles has not been accomplished overnight. We are proud to now feature eight sustainable materials in our production vehicles – soy, wheat, rice, castor, kenaf (hibiscus), tree cellulose, jute and coconut. As we continue to experiment, the list of renewable resources we are researching reads like an entire farm – wheat straw, tomato peel, bamboo, agave fiber, dandelions, even algae!
We're also exploring innovative uses of carbon itself, and are first in the industry to develop foams and plastics using captured carbon dioxide. This is the type of innovative work I'm proud to say my team does every single day at Ford.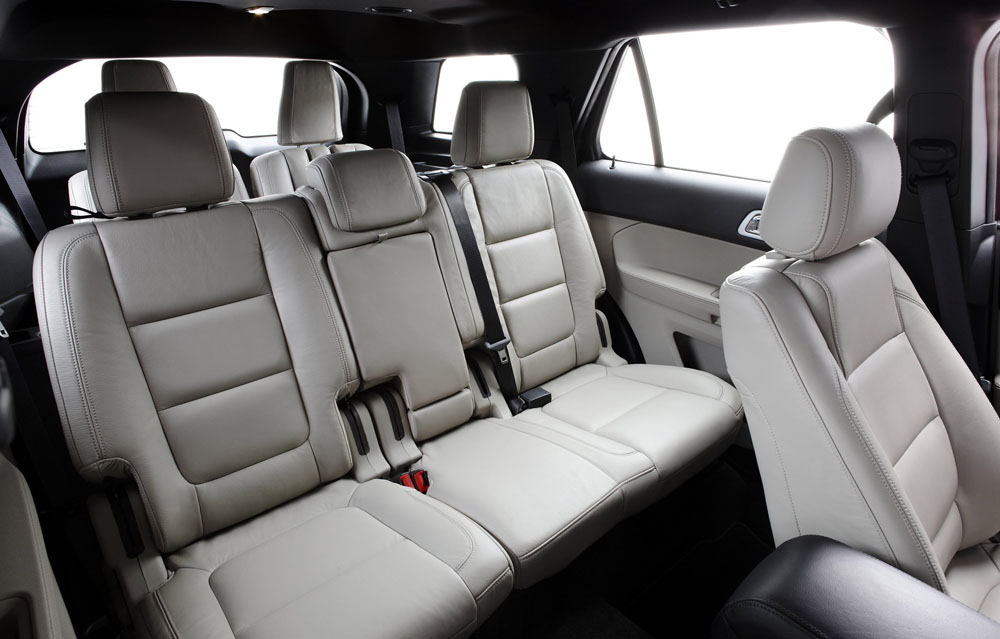 A decade on, we continue to collaborate with the United Soybean Board to develop soy-based materials for rubber components like gaskets, seals and wiper blades. Today, our use of soy foam looks like a landmark first step. Bill Ford maintains we've come a long way, but we still have a long way to go. Many opportunities remain available for us to explore in pursuit of our sustainability goals. We continue to make progress across our business, as highlighted in our 18th annual Sustainability Report – whether that's trailblazing with our industry-leading commitments on water security, building on our achievements for true zero-waste-to-landfill facilities, or investing in scrappage programs to improve air quality.
Soy was our introduction to sustainable materials. Now, the next 10 years promise even more radical research and revolutionary innovation, underpinned by responsible investment and pioneering vision. We need to embrace the vast host of materials Mother Nature gives us, and employ them to their best advantage. This includes using locally sourced plants and crop waste where we assemble our vehicles, something with the potential to further reduce shipping emissions and provide area farmers with new revenue streams. I think all of this would make Henry Ford very proud.
Ford intends to remain the industry leader in the use of sustainable materials as we move into a future that's guaranteed to be exciting. We've learned a lot over the past decade-plus. Most importantly, we've learned we can provide the world with a host of alternative material choices that have less impact on the environment. I always say I have the best job in the world in that I'm fortunate to work for a company that supports out-of-the-box thinking.
Categories