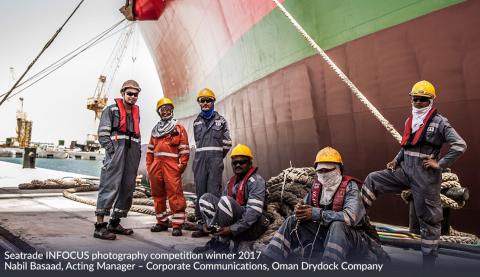 Competition held in conjunction with Seatrade Maritime Middle East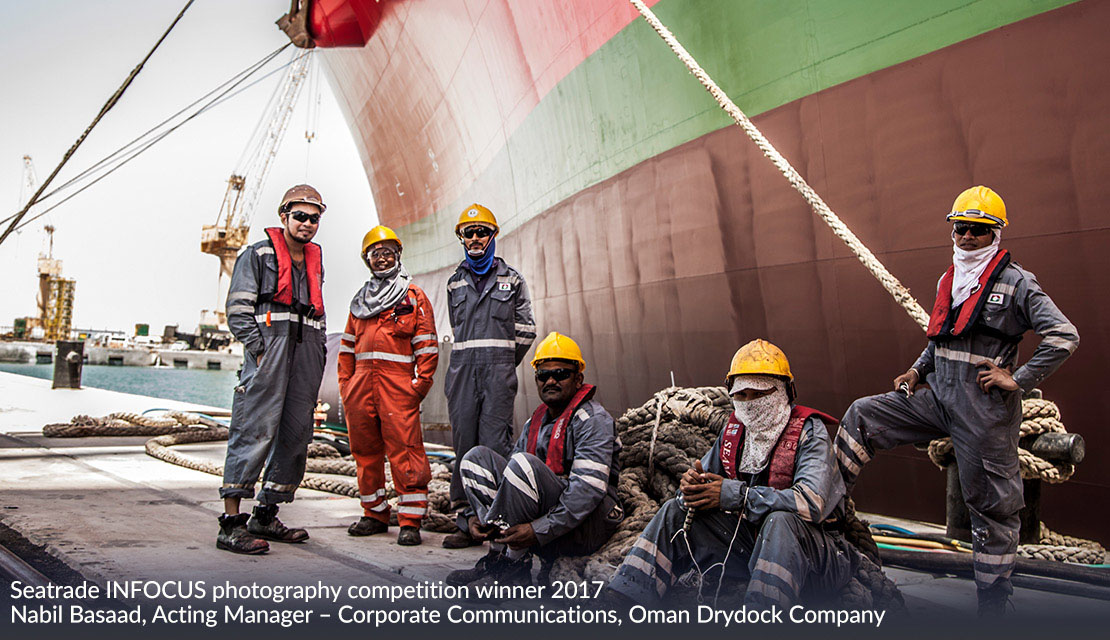 The second edition of the Seatrade INFOCUS Photography Competition, held in conjunction with Seatrade Maritime Middle East - the maritime meeting place for the Middle East held biennially in Dubai – announced that budding, amateur photographers from across the globe can now submit entries for participation in the competition. The 2018 edition of the contest encourages participating photographers to choose one of the two categories for submissions – 'Vessels Viewed' or the 'Human Element.'
Under the first category, contestants can submit original photographs of a ship, an offshore service vessel (OSV) or a workboat, which could be either the whole vessel or part of its structure or components – either at sea or docked at port. Entries under the Human Element category must feature a person or people as the subject, either on-shore or at sea. Contestants can submit up to five shots in their preferred category or up to five images in each. A judging panel, headed by Bob Jaques, the editor of Seatrade Maritime Review, will then shortlist 10 finalists, five from each category.
The ten shortlisted entries of INFOCUS Photography Competition 2018 will be displayed at Seatrade Maritime Middle East exhibition in Dubai from October 29 to 31, where visitors to the exhibition will vote for their favorite image. The final winner will be announced on the last day of the exhibition.
Emma Howell, Head of Marketing, Seatrade portfolio, said: "The success of the inaugural edition of the competition last year, which received nearly 350 entries, motivates us to continue hosting this contest. This year's winner will receive a framed print of his/her winning photograph, along with a short write-up in Seatrade Maritime Review, which reaches more than 6000 readers, and online edition of Seatrade Maritime News, which is a huge accolade."
The Seatrade Maritime Middle East is the region's largest gathering of shipping and maritime industry decision makers. Part of UAE Maritime Week and held under the patronage of His Highness Sheikh Hamdan bin Mohammed bin Rashid Al Maktoum, Crown Prince of Dubai, UAE, Seatrade Maritime Middle East offers a dynamic, free-to-attend exhibition and conference.
The three-day international high-profile event attracts nearly 8,000 attendees from across 90 countries who specifically use this platform to do business with shipowners, ship operators, ship managers, charterers, superintendents, senior management and other industry professionals involved in the procurement of equipment and services within the maritime, offshore, oil and gas and ports industries.
Categories