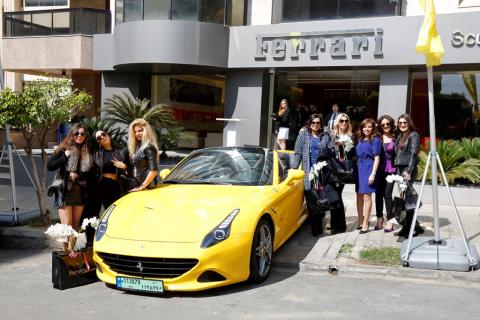 On the occasion of Mother's Day, Scuderia Lebanon s.a.l., the Official Ferrari Importer in Lebanon, celebrated elegance and perfection in detail with an exclusive Mother's Day Brunch at its Ferrari Boutique showroom. Held on 17th March in Verdun, the event drew a group of socialites and leading society females, showcasing the parallel values of beauty and refinement shared by Lebanese women and the Ferrari brand.
 For the event, Scuderia Lebanon organized a high profile celebration at its landmark Verdun Boutique showroom featuring a display of the iconic California T model. This classic product from the prancing horse stable epitomizes Ferrari's incredible heritage and style, built to appeal to women and men alike.
 However, on this day, Ferrari chose to focus on Lebanese women and the allure of a luxury lifestyle and perfectionism, offering females the opportunity to enjoy an unparalleled driving experience infused with the inimitable Italian spirit.
Categories