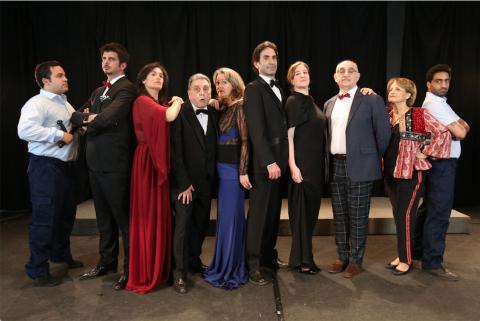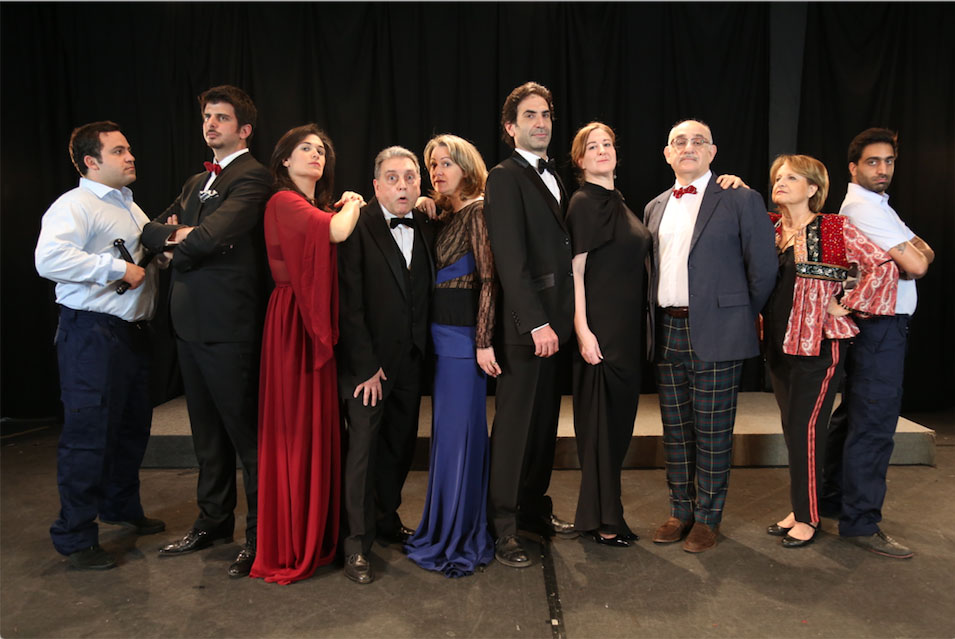 The " Compagnie Free-Vol" for the 6th year in a row, will be performing a Vaudeville entitled Rumors -"Rumeurs" at the Théâtre Montaigne, French Institute, Damascus street, from the 14th till the 29th of May 2018. The benefit of tickets' sales will be entirely donate to a different NGO every day.
"The cheering and acclaim of the public each evening encourages us to embark on a new adventure, and to sign for a new play each year" - said Valerie Debahy.
This project has been possible thanks to the effort and support of more than 20 volunteers who are putting their time and talent at our disposal!
Rumors is a farce in two acts by Neil Simon, that shows a dinner party gone upside down. The play starts with Ken Gorman played by Haitham Herzallah and his wife, Chris Gorman played by Marilyne Jallad, at the 10th anniversary party of Charlie Brock, the Deputy Mayor of New York, and his wife, Myra. Unfortunately, things are not going quite to plan. All the kitchen staff is gone, Myra is missing, and Charlie has shot himself in the head.
Chris opens the door and lets in Lenny played by Etienne Kupélian and Claire Ganz  played by Valérie Debah. Claire and Lenny exchange rumors that they have heard about Charlie and Myra, both convinced that one is having an affair.
Then, Elie Nabaa et Patricia Baddour show up playing the roles of Eddie Cusack, a psychologist, and his eccentric wife Cookie; As the Cusacks prepare dinner, the final guests arrive, Glenn, played by Farid Chehab, and Cassie Cooper played by Cynthia Samneh, who have a very strained relationship and argue constantly.
Act II begins as dinner ends, two policemen, played by Zahi Tabet and Antoine Char enter and interrogate them, and quickly get suspicious as their story unravels.
These plays each year managed to gross more than 310,000$ profit entirely donated to more than 40 local NGO's. Don't miss this opportunity to laugh for a cause.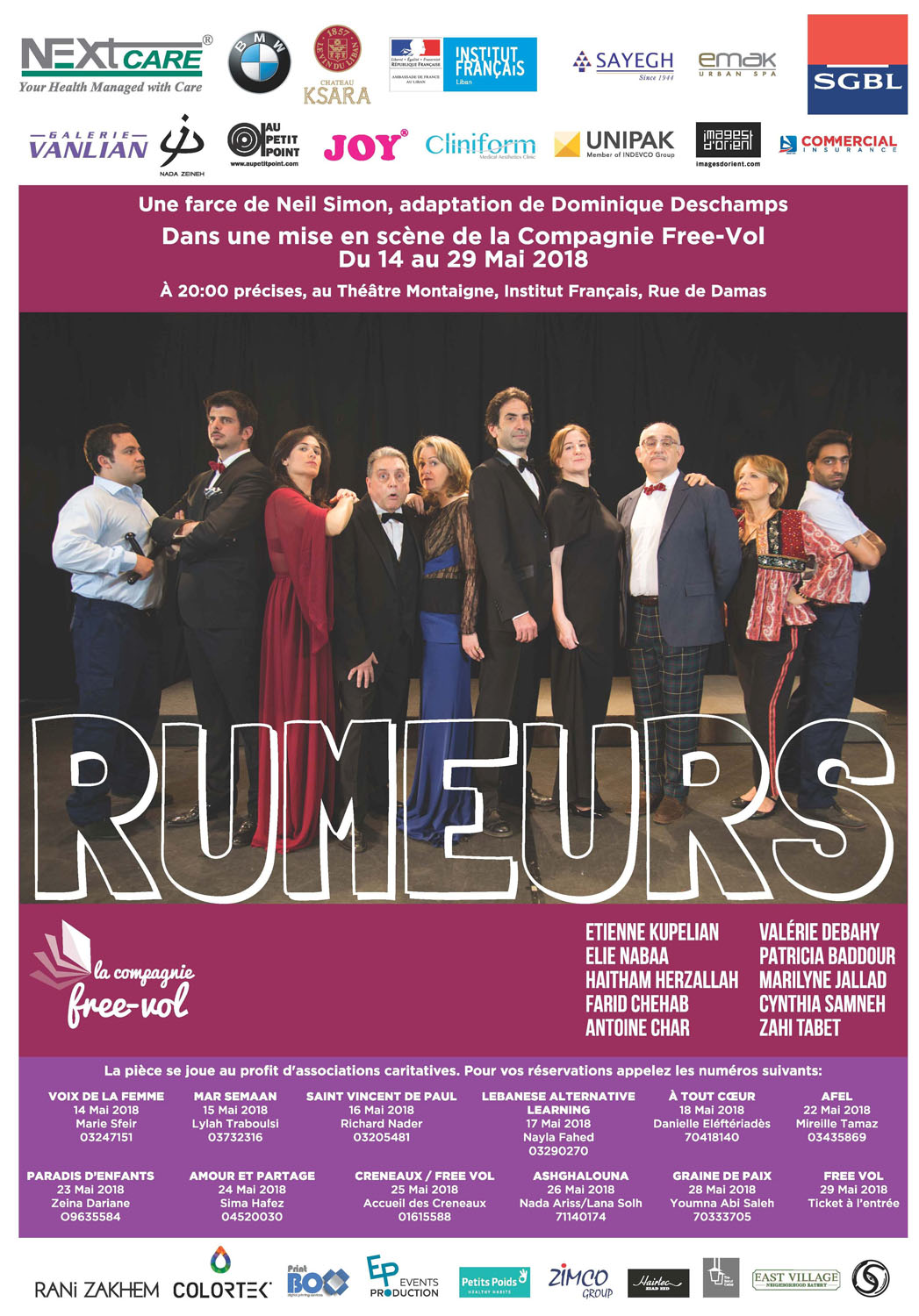 For more information, check the facebook link @lacompagniefreevol
For reservation kindly contact the following numbers:
14 May VOIX DE LA FEMME 03 247 151
15 May MAR SEMAAN 03 732 316
16 May SAINT VINCENT DE PAUL 03 205 481
17 May LEBANESE ALTERNATIVE LEARNING 03 290 270
18 May A TOUT CŒUR  70 41 81 40
22 May AFEL 03 435 869
23 May PARADIS D ENFANTS O9 635 584
24 May AMOUR ET PARTAGE 04 520 030
25 May CRENEAUX 01 615 588
26 May ASHGHALOUNA 71 140 174
28 May GRAINE DE PAIX 70 333 705
29 May FREE-VOL 01 20 30 29