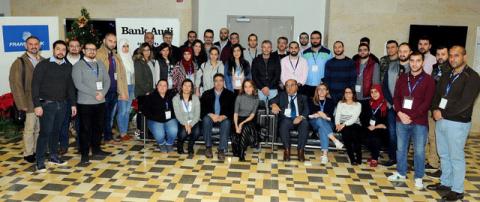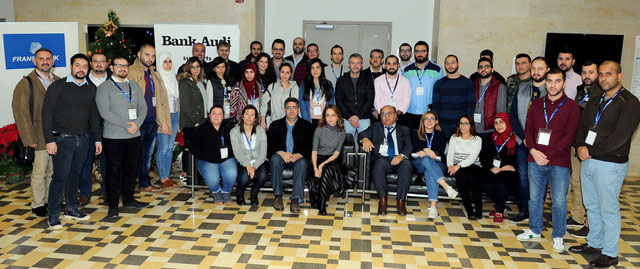 Roads for Life (RFL) delivered certificates for ER physicians, EMS volunteers and nursing staff who took part in RFL's training sessions. RFL President Zeina Kassem asserted during the ceremony that the mission of Roads for Life revolves around "implementing the recommendations of the UN's Global Plan for the Decade of Action for Road Safety 2011-2020 with regard to developing techniques of intervention in the wake of traffic accidents," Kassem said.
Kassem delivered certificates to 25 EMS volunteers who took part in the PHTLS sessions organized by RFL thanks to the strategic support of BLC Bank. The volunteers came from the 21 Lebanese Red Cross local sectors of Spears, Mreijeh, Baabda, Jounieh, BeitMery, Jbeil, Jal El Dib, Hermel, Saïda, Jezzine, Jensnaya, Tripoli, Koura, Zgharta, Halba, Harrar, Aley, Qabrshmoun, Deir al-Qamar, Choueifat and Tebnine.
Kassem also delivered certificates to 32 ER physicians and 18 nurses who took part in the ATLS and ATCN sessions organized thanks to the strategic partnership with Fransabank and Bank Audi. The participants came from the following hospitals: Mount Lebanon Hospital, Dahr al-Basheq Governmental Hospital, Saint Georges Hospital (Hadath), Notre Dame University Hospital,  Bekaa Governmental Hospital, Bahman Hospital, Notre Dame du Rosaire Hospital, Chtoura Governmental Hospital, Ain w Zein Hospital, St. Therese Hospital, Sheikh RaghebHarb Hospital, Rafik Hariri University Hospital, Military Hospital, Keserwan Medical Center, American University of Beirut Medical Center (AUBMC) and LAU Medical Center – Rizk Hospital.
Categories