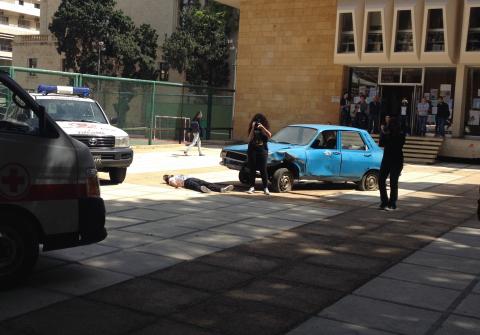 29 April 2014 - 
Renault's partnership with Yasa dates back to February 2013, and its core objective is to introduce students to the principles of road safety. This year the group wishes to address itself to students aged seventeen to twenty-one, studying in a variety of schools and universities all over Lebanon.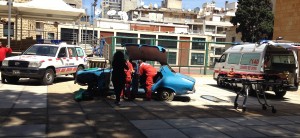 Initially, Renault Lebanon will explain the commitment the group has made with regards to road safety, further to which students will put on a set of glasses provided by Yasa to "simulate distracted driving, driving while tired, and driving while under the influence of drugs and alcohol," and develop an awareness of which risks to avoid.
This road safety project is one of the main social responsibility activities being undertaken by Renault Lebanon. In collaboration with Yasa, Renault Lebanon wishes to show its commitment to road safety by building a solid and durable project, and by encouraging young drivers to adopt responsible driving habits. Renault Lebanon, which acts in line with the Renault Group's global policies on road safety, will introduce its road safety program into multiple establishments and universities across Lebanon.
Bassoul-Heneine sal
Bassoul-Heneine sal is the exclusive importer of the Renault in Lebanon. Throughout its illustrious history, dating back to 1951 with the establishment of Bassoul-Heneine & Co., the company has built a wealth of expertise, knowledge and trust among its loyal customers desiring Renault and Dacia automobiles.
For more information:
Facebook: https://www.facebook.com/DaciaLebanon
Website: www.renault-liban.com
Bassoul-Heneiné sal
Email: Mia.Bassoul@bashen.com
Categories