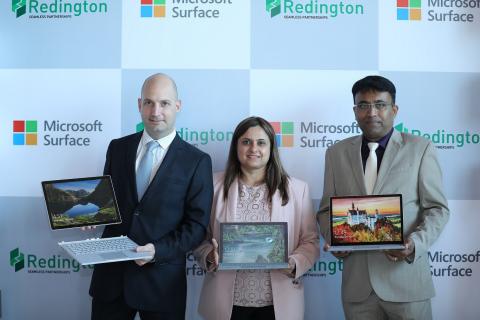 Surface Laptop helps users breeze through tasks & increase productivity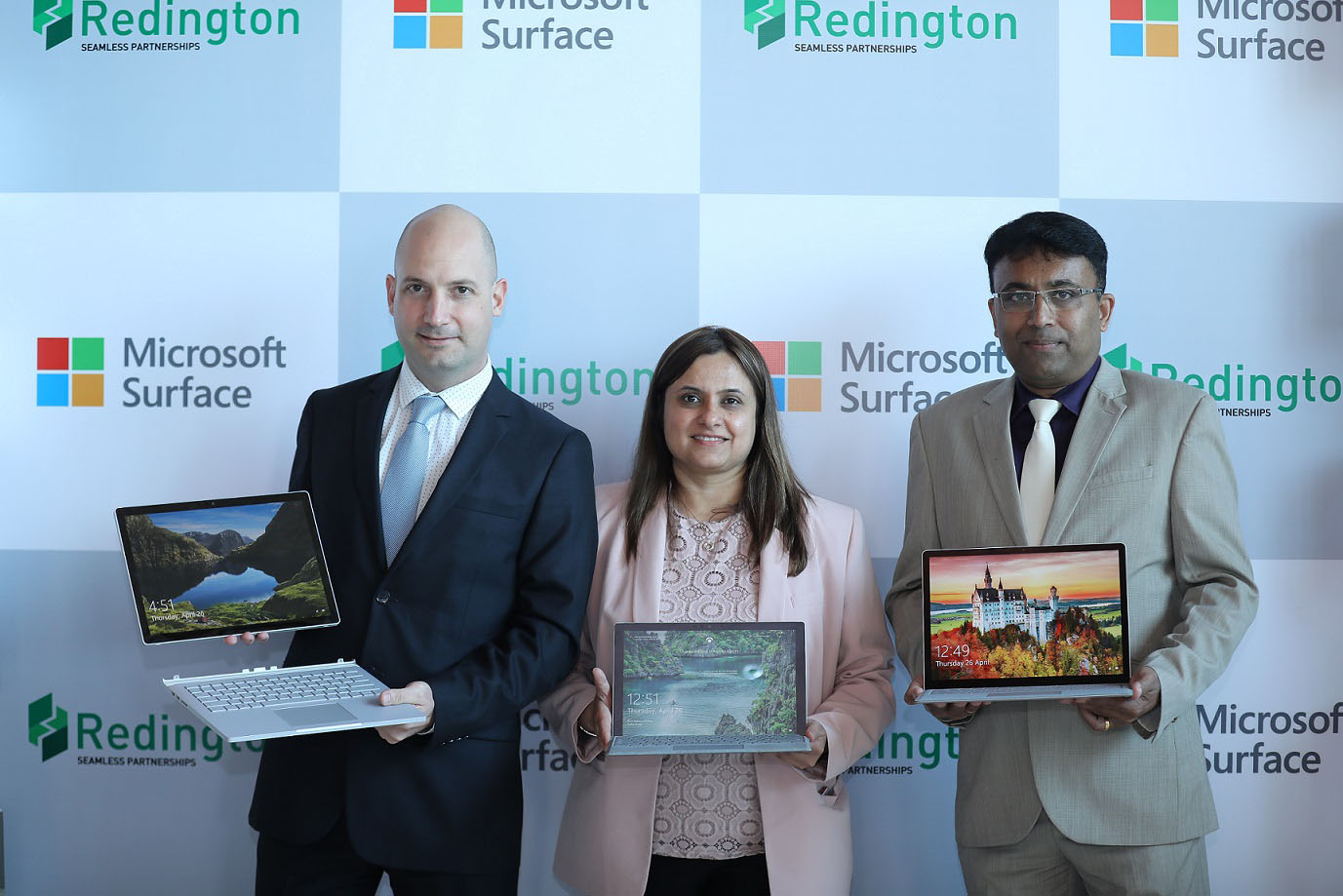 Redington Gulf, the leading distributor of technology, telecom and lifestyle products, launched the latest edition of Microsoft Surface - the Surface Laptop – for its channel partners during an exclusive event held in Dubai today (Thursday, 26th April, 2018). Along with a demonstration of the Laptop, which is now available for distribution in the UAE, Redington Gulf also provided latest business updates for Microsoft Surface Pro with LTE Advanced and Surface Book 2 to its partners at the event.
Redington Gulf had launched the new line-up of Microsoft Surface products in several GCC countries including Oman, Kuwait and Bahrain earlier this month in similar events. The Surface Laptop with Windows 10 Pro and Surface Pro with LTE for commercial customers is aesthetically designed and combines strength and functionality to create a thin and lightweight model to assist users in a vast range of functions. The laptop comes with an impressive 14.5 hour-long battery life, a vibrant 13.5" PixelSense touchscreen Display, OmniSonic speakers, best-in-class keyboard and a trackpad shielded in Alcantara material.
Supported by the best product features of Microsoft, including Windows 10 Pro, the device offers more functionalities than a traditional laptop. Windows 10 Pro is the most-preferred version by customers as it is highly dependable and offers maximum productivity with security. In addition, it allows for faster user processing and keeps their information secure day in and day out, thereby boosting productivity significantly. Crafted with premium materials known for durability, beauty and luxurious texture, the Surface Laptop is a perfect balance of performance, weight, touchscreen and battery life.
The other products within the Microsoft Surface family include Microsoft Surface Book 2 and Microsoft Surface Pro with LTE Advanced. The device offers fast, seamless and secured global connectivity and is the most secure device for executives who want to be connected at all times.
The new Microsoft Surface products are capable of playing a significant role in modernizing workplaces across a vast range of industry segments including small-scale businesses, education, healthcare, government and financial sectors.
Onur Altintas, Senior Product Marketing Manager - Surface, Microsoft Middle East & Africa, said: "We are glad to partner with Redington Gulf to distribute Surface Laptop to meet the growing demand from large enterprise customers and SMEs who are looking to transform their businesses through innovation. I am confident Redington Gulf's extensive reach and sales expertise will help us grow market share in this segment."
Aloysius Fernandes, President, Redington Gulf, said: "We constantly focus on equipping our channel partners with best in class products and the right set of skills and capabilities to support them as they help companies in the region transform into modern workplaces.  The new portfolio of Microsoft Surface products are specifically designed to aid and accelerate this transformation. We will also be running campaigns to highlight and promote the productivity features of Microsoft Surface products among SMEs in the region. Redington stocks Microsoft Surface products locally and this helps us meet customer demands at short notice."
Redington Gulf
Redington provides end-to-end supply chain solutions for all categories of information technology and mobility products to over 200 leading global brands and has made significant investments in domains including logistics and support services; cloud solutions; and digital and 3D printing services. The Redington group has presence in India, South Asia, Middle East, Africa, Turkey and CIS countries.
Categories