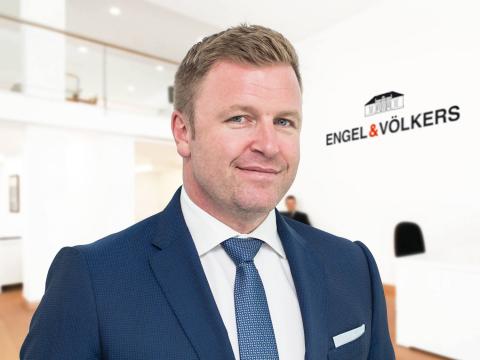 Engel & Völkers Dubai reports 64 per cent YoY revenue growth on second year of operations
As Dubai demonstrates further growth as a global commercial hub and a leading tourism destination, the Emirate's real estate market remains a key sector that continues to attract international buyers and investors. In fact, investors from overseas key markets such as India, Pakistan, Saudi Arabia, United Kingdom, Egypt, Jordan, Lebanon, China and United States are constantly on the look-out for opportunities across Dubai's thriving real estate segment—placing strong focus on properties that can be rented out for profit or held as investments.
"Dubai features among the top 10 fastest growing premium property markets globally. Winning the bid for the World Expo 2020 continues to boost government investment enabling progress of improved infrastructure, stability and security for both domestic and international investors. In addition to this, the Dubai Land Department (DLD) legal frameworks are set to further protect investors and consumers alike. As forecasts predict Dubai's economy is set to grow from 3.8 per cent to 4.5 per cent in the coming years, Dubai ranks as the most popular city for second home purchases among global high-net-worth individuals. This is reflected in rising levels of interest from international buyers" said Matthew Bate, CEO, Engel & Völkers Dubai. The company's growing 11 per cent market share of sales and leasing transactions on Nakheel's Palm Jumeirah last year, ensuring its domination in the prestigious location, reiterates this fact.
Other areas with strong growth in Q3 and Q4 2017 include Nakheel's Jumeirah Park, Jumeirah Islands, Al Furjan & Warsan Village. In addition, the company also witnessed increased success with Dubai's leading developers in 2017; Emaar, Dubai Properties and Meraas in particular.
The communities in the secondary market that achieved most successful market penetration for Engel & Völkers in 2017 include Dubai Marina/JBR/JLT, Downtown, Business Bay, Dubai Land, Sports City/Motor City and Emirates Living. With strong economic growth and low interest rates, the demand for premium real estate in the emirate is expected to continue well into 2018.
The Emirate's appeal is set to spike further in the eyes of international investors, given the surge in real estate investment opportunities ahead and the government plans for 2020 and beyond. According to most recent statistics from the DLD, foreign buyers accounted for around 20 per cent of real estate transactions in Dubai in the 18 months up to June 2017. DLD also revealed that buyers from these markets invested AED 151 billion into Dubai realty during this period. Riding a wave of positive market sentiment, the Germany-based property brokerage firm Engel & Völkers closed out its second full year of operations, recording a 64 per cent Year-on-Year (YoY) increase in revenues, following a 73 per cent growth from 2015 to 2016.
With the total number of transactions exceeding 1,350 in 2017, Engel & Völkers has established itself as one of the largest real estate service providers in the GCC with over 155 professional consultants covering 44 nationalities. The company's clients have proven to benefit from the company's international network of more than 800 offices world-wide and an international team of more than 10,000 experienced brokers.
Through its joint venture with Nakheel, one of the world's leading real estate developers, Engel & Völkers is rapidly gaining high market share in Dubai's property market. The collaboration also facilitates access for Engel & Völkers' international clientele, where it enjoys strong market presence, to some of the company's exclusive developments in the Emirate. The company has also reported increased interest from its Dubai clients for overseas properties due to its wide real estate offerings.
Building on its success in Dubai's real estate market in 2017, Engel & Völkers Dubai is currently developing its Brand Ambassador Program, which will enable a wider audience to be a part of delivering an array of bespoke premium real estate services.
About Engel & Völkers:
Engel & Völkers is one of the world's leading service companies specialised in the brokerage of premium residential property, commercial real estate, yachts and aircrafts. Based in over 800 locations across over 30 countries, Engel & Völkers offers both private and institutional clients a professionally tailored range of services, consultancy, sales and leasing form the core competences of the staff of more than 10,000 employees. In the UAE, the company has a joint venture with Nakheel, one of the world's leading developers and a major contributor to Dubai's vision for the 21st century: to create a world class destination for living, business and tourism. Nakheel continues to deliver and enhance an iconic portfolio of innovative landmark projects in Dubai across the residential, retail, hospitality and leisure sectors.
www.engelvoelkers.com/dubai