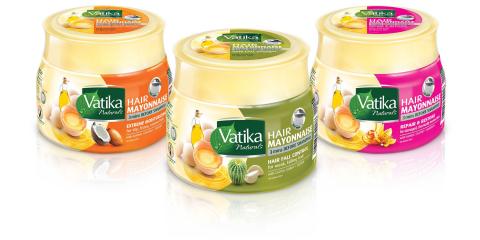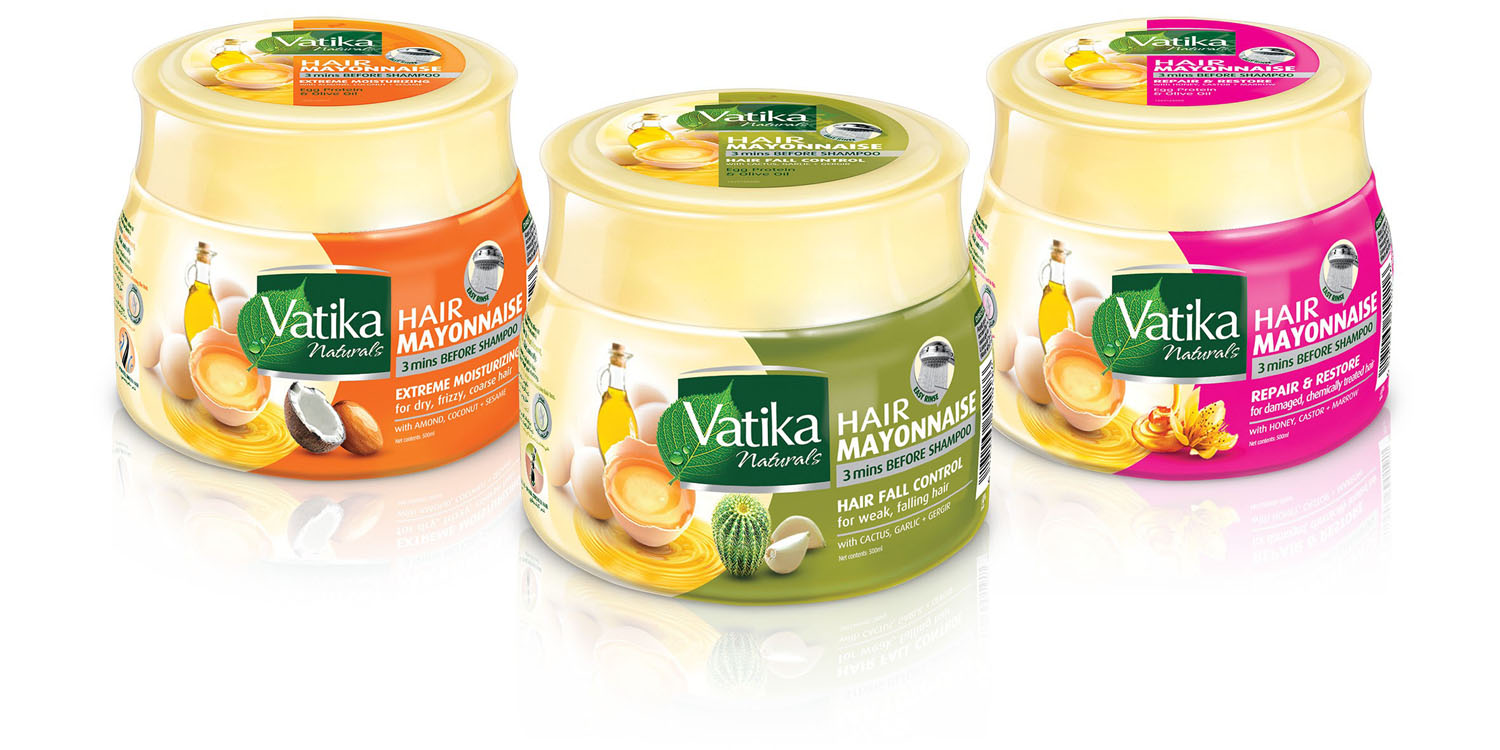 Hair spas and treatments are not only expensive and time-consuming but can have a more damaging effect on hair at times. A hair mayonnaise is a revolutionary pre-shampoo treatment that provides quick and simple nourishing and moisturizing care to dry and damaged tresses within the comforts of one's home. Vatika Naturals pioneered in launching the Hair Mayonnaise as a three-minute pre- shampoo remedy that helps increase the strength of hair making them healthy and beautiful.
Vatika Hair Mayonnaise is fortified with the goodness of olive oil, eggs, and other natural ingredients that complete the daily nutritional requirements of hair while providing nourishment and conditioning. The product is available in three variants of Extreme Moisturizing, Hair Fall Control, and Repair and Restore. Strengthened with almond, coconut and sesame, the Extreme Moisturizing variant is suitable for dry, frizzy and coarse hair. Hair Fall Control, on the other hand, is enriched with cactus, garlic and gergir for the treatment of weak and falling hair. Lastly, the Repair and Restore variant is formulated with honey, castor and marrow specially for damaged and chemically treated hair.
Vatika Hair Mayonnaise must be applied at least three minutes before hair wash, followed by shampooing; and conditioning if required. Its easy-to-rinse formula ensures softer, shinier and smoother hair that exudes a fresh fragrance.
Categories