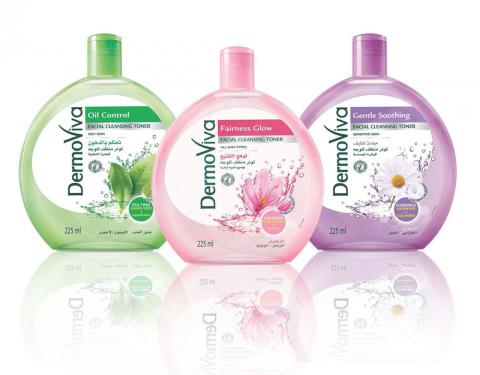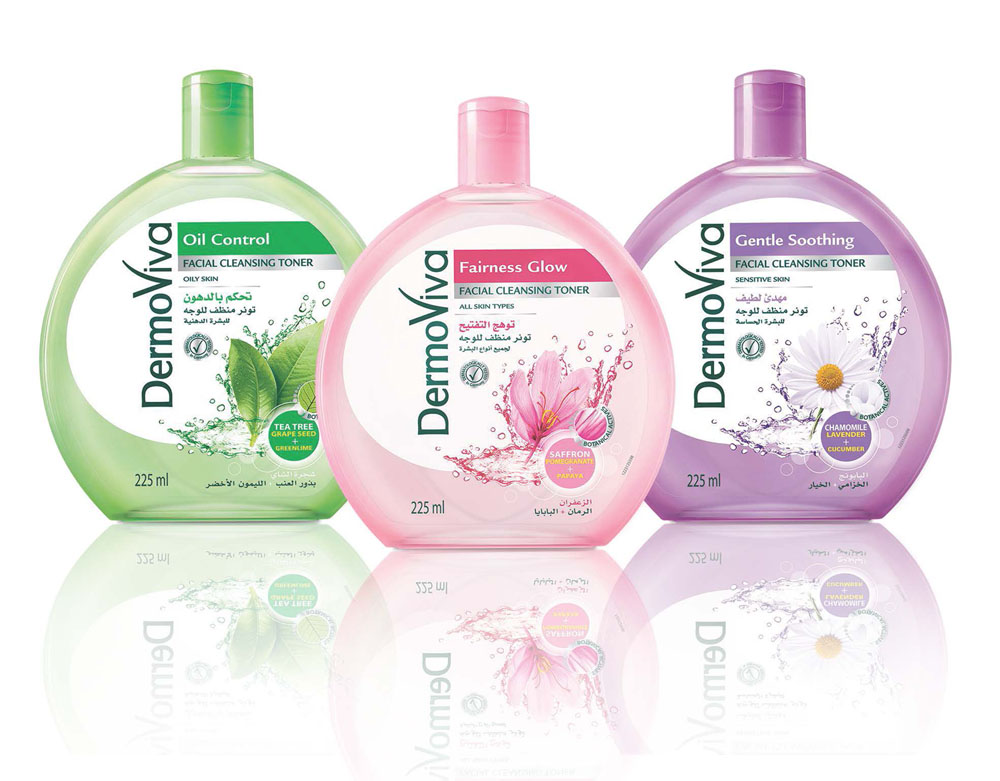 Facial toners are as important for skin care regime as other products to ensure healthy and clean looks and are recommended at least once a day. They help to maintain the pH balance, remove environmental pollutions such as smog, dust, smoke and chemical residue for an oil-, acne- and wrinkle-free appearance. Regular use ensure that facial pores remain tight to eliminate excess build-up of oil, residue and dead skin cells as well as the skin is nourished and hydrated to remain smooth, soft and youthful.
In response to the needs of women in the region for a natural based toner, DermoViva one of the leading skin care brands in the region introduced DermoViva Facial Cleansing Toner in three variants. DermoViva Fairness Glow Cleansing Toner is enriched with fairness-enhancing ingredients such as saffron, papaya and pomegranate to cleanse deep impurities for a blemish-free, fairer, brighter complexion.
The second variant, DermoViva Oil Control Facial Cleansing Toner, is suitable for oily skin as it helps in regulating excess sebum. Fortified with pore cleansing ingredients such as tea tree oil, grape seed oil and green lime, it is effective in controlling excess oil for a clearer, matte finish look.
The DermoViva Gentle Soothing Facial Cleansing Toner variant is specially formulated for sensitive skin and is infused with skin-soothing ingredients such as chamomile, lavender and cucumber. It is mild on the skin and helps in deeply cleaning well-settled dirt and grime, leaving skin softer and refreshed.
DermoViva Facial Cleansing Toner is available in an attractive, round 225 ml bottle for AED 6 in the UAE.
Categories