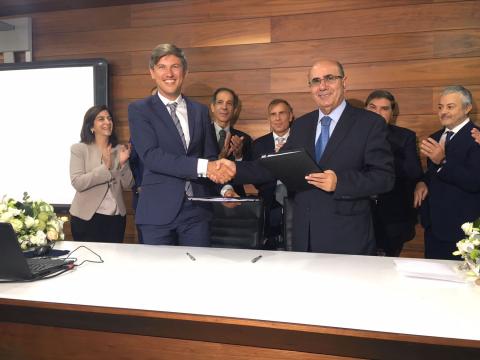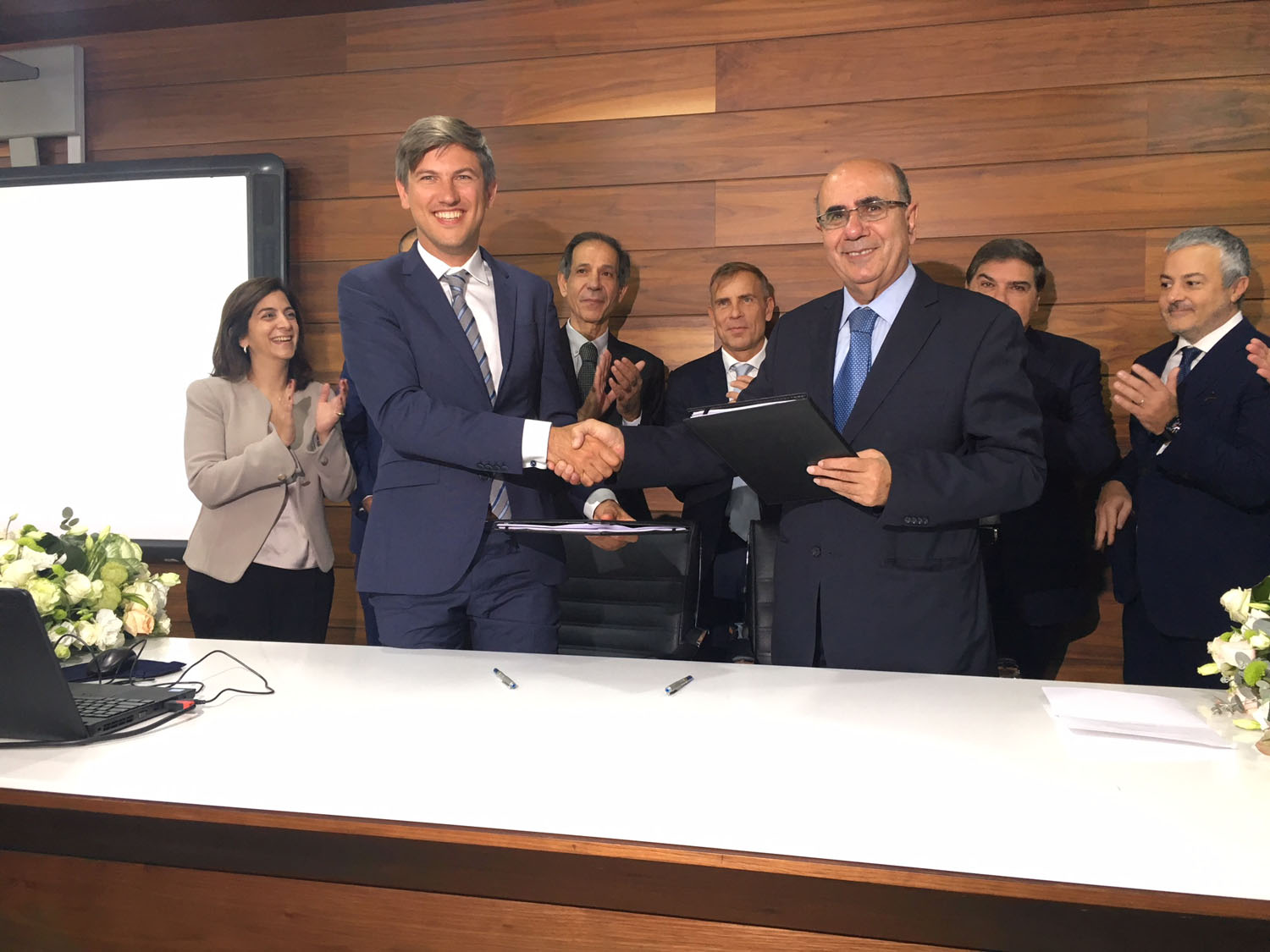 The future of products with a potential for reducing the risks related to smoking has become clearer, following the positions of the President-General Manager of the Régie Libanaise Des Tabacs Et Tombacs (Régie) and the Vice President for Africa and the Levant at Philip Morris International (PMI), during the signing ceremony of a partnership between PMI and the Régie on November 16, 2017.
To date, PMI has invested more than $3 billion to develop and assess innovative smoke-free products that offer a better choice for adult smokers who do not wish to stop consuming cigarettes. These products are successful alternatives given that they are likely to reduce risks not only for adult smokers but also for those around them. These products have been marketed in more than 30 countries around the world, including Japan and most European countries.
Roman Yazbeck, PMI's Vice President for Africa and the Levant, said that he hopes to soon find,  in the Lebanese market, such reduced risk products that are likely to reduce the risk of smoking.
The partnership agreement between PMI and the Régie aims to manufacture some of the company's international products locally in the Régie's modern factories. During the press conference, the Régie renewed its commitment to the highest global quality standards.
The Régie's General Manager, Mr. Nassif Seklaoui, expressed his satisfaction and pride in this partnership, which is the culmination of the long-term mutual trust. He also stressed the need to start marketing reduced risk products in Lebanon, in line with PMI's global strategy.
Indeed, this agreement is a positive development for Lebanon on many levels, especially in terms of the ongoing intensive efforts to achieve sustainability in the tobacco sector, which is vital to the Lebanese economy. It is also part of the current and future operations of PMI, demonstrating its innovative role with its approach and substantial investment in research and development to offer distinctive products.
Categories