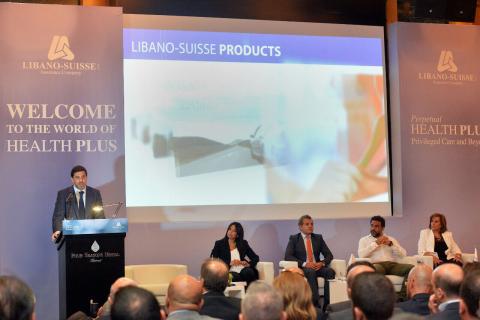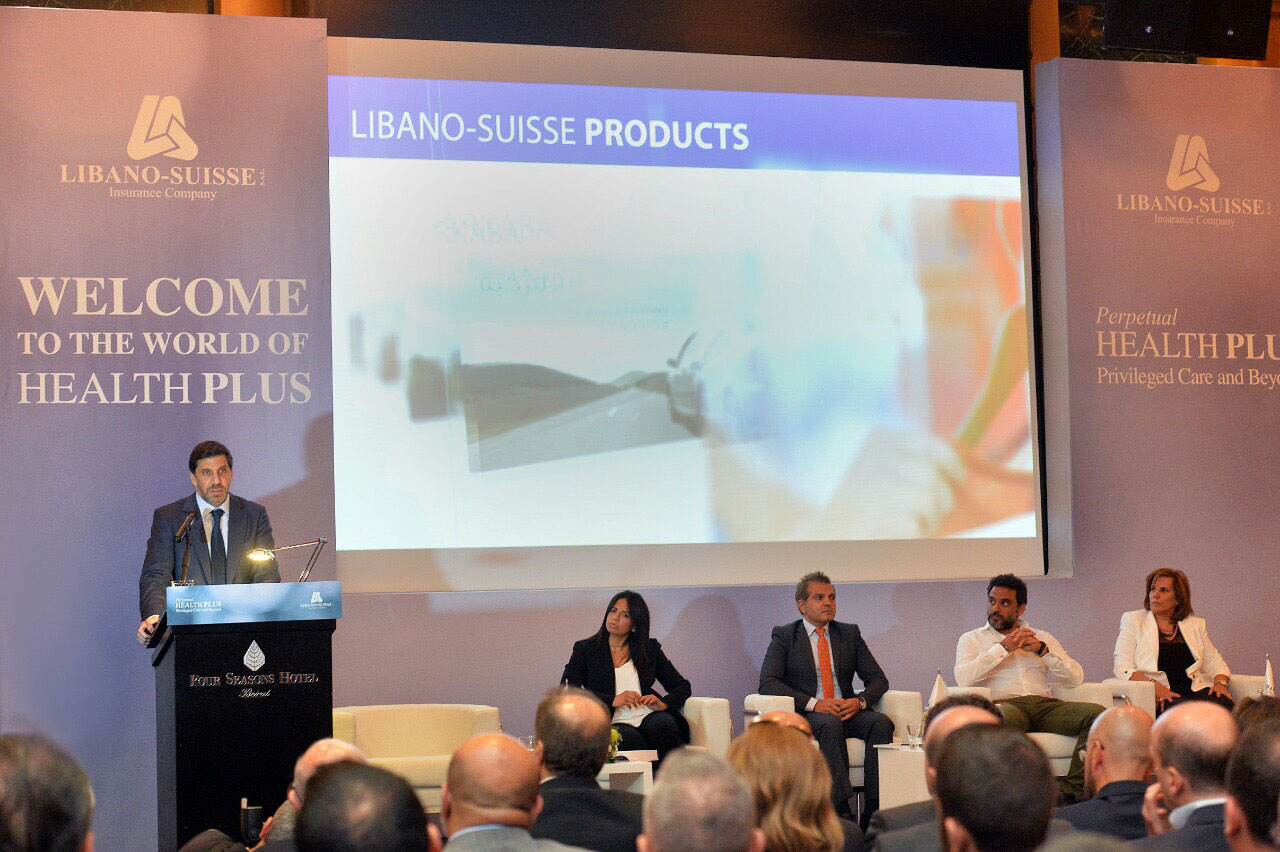 As a continuous innovator in the domain of insurance, Libano-Suisse launched its newest service, Perpetual Health Plus at the Four Seasons Hotel, Beirut on Monday May 21, 2018. The launching event was attended by a large gathering of Libano-Suisse executives, brokers and agents, as well as representatives of GlobeMed, GoodCare Clinics, local hospitals and the media.
With close to 60 years of presence in the market, Libano-Suisse has built its success through continuously innovating with regard to its services and products. After guests were welcomed to the event, Libano-Suisse CEO Mr. Lucien Letayf addressed the audience with a speech in which he shared Libano-Suisse's commitment to innovation in developing services that leverage the latest technology while fulfilling the needs and aspirations of varied clients.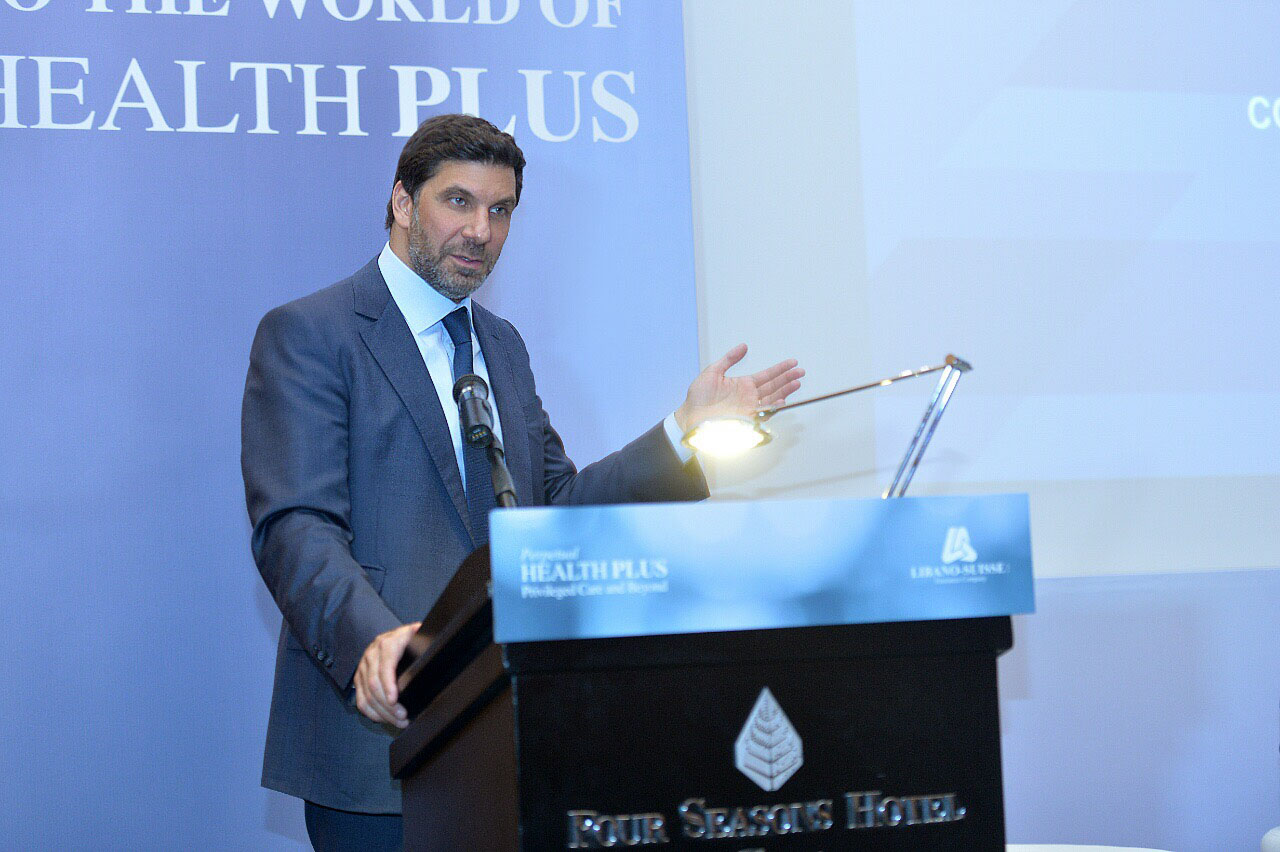 Libano-Suisse Marketing Manager Miss Joyce Salameh then gave a presentation on Perpetual Health Plus, outlining the benefits, whose underlying purpose is to offer a highly personalized service that enhances the entire client experience, including preparing hospital admission in advance, welcoming clients on arrival at hospital, taking care of their hospital discharge papers and making them feel truly pampered by special privileges.
Following this, guest speaker Dr. Elia AbdelMassih shared with the audience an insightful overview of new technology in health claims, including transcatheter aortic valve implantation (TAVI), new prostheses, and vagus nerve stimulation for epilepsy. Although such cutting-edge technology is expensive, its use is covered by Perpetual Health Plus.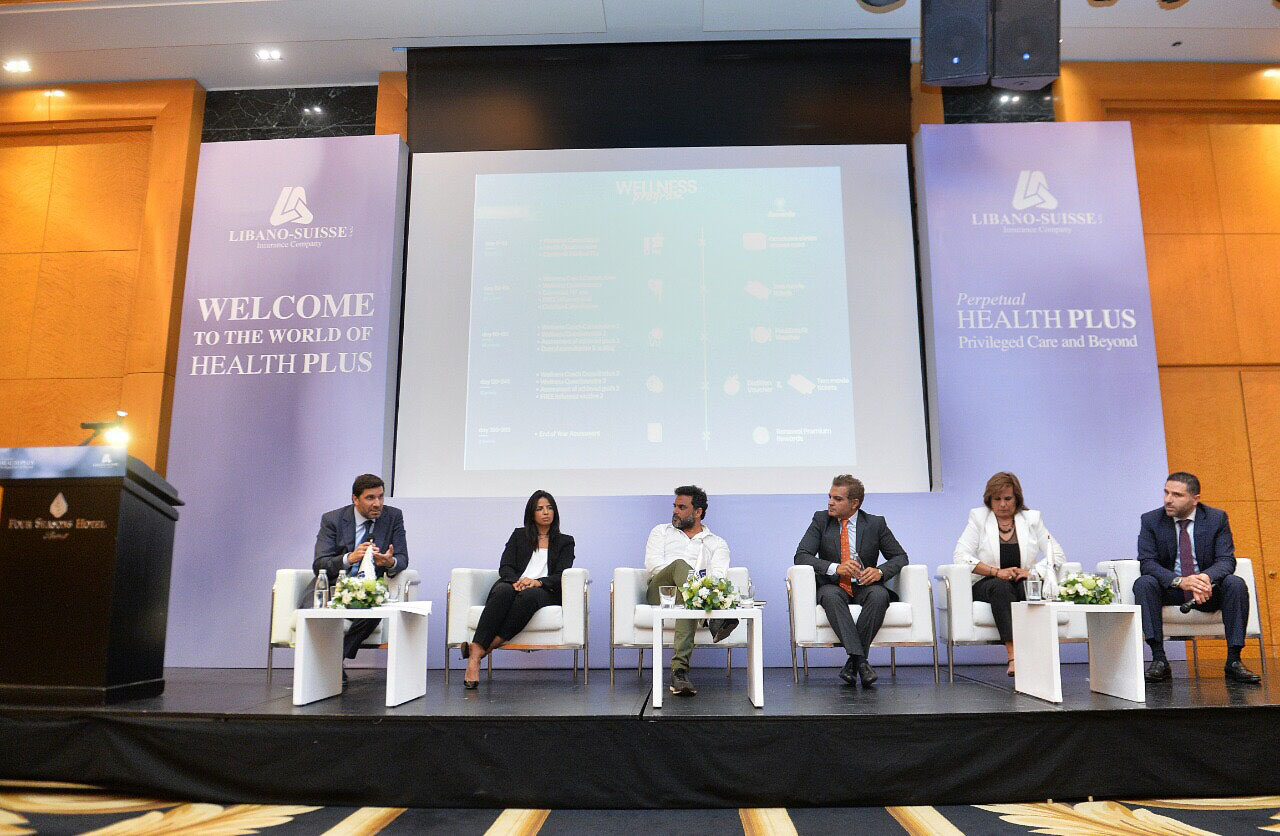 Mr. Walid Hallassou then elaborated on the role of wellness and care management in the future of underwriting and customer service. This new model of health insurance is integral to Perpetual Health Plus, and introduces more client-centric aspects such as prevention, awareness, and follow-up to improve health. The integration of such a wellness program for the first time ever to Perpetual Health Plus, including giving clients the reassurance of being guaranteed renewable for life, is what makes it a truly revolutionary product in the insurance market.
The speeches and presentations were followed by a question and answer session before the event concluded with a gathering for Iftar.
The launch of Perpetual Health Plus is the first of more services to come from Libano-Suisse, all with the aim of enhancing the wellbeing and health of clients.
Categories