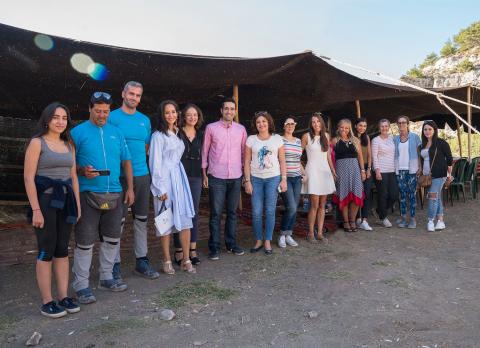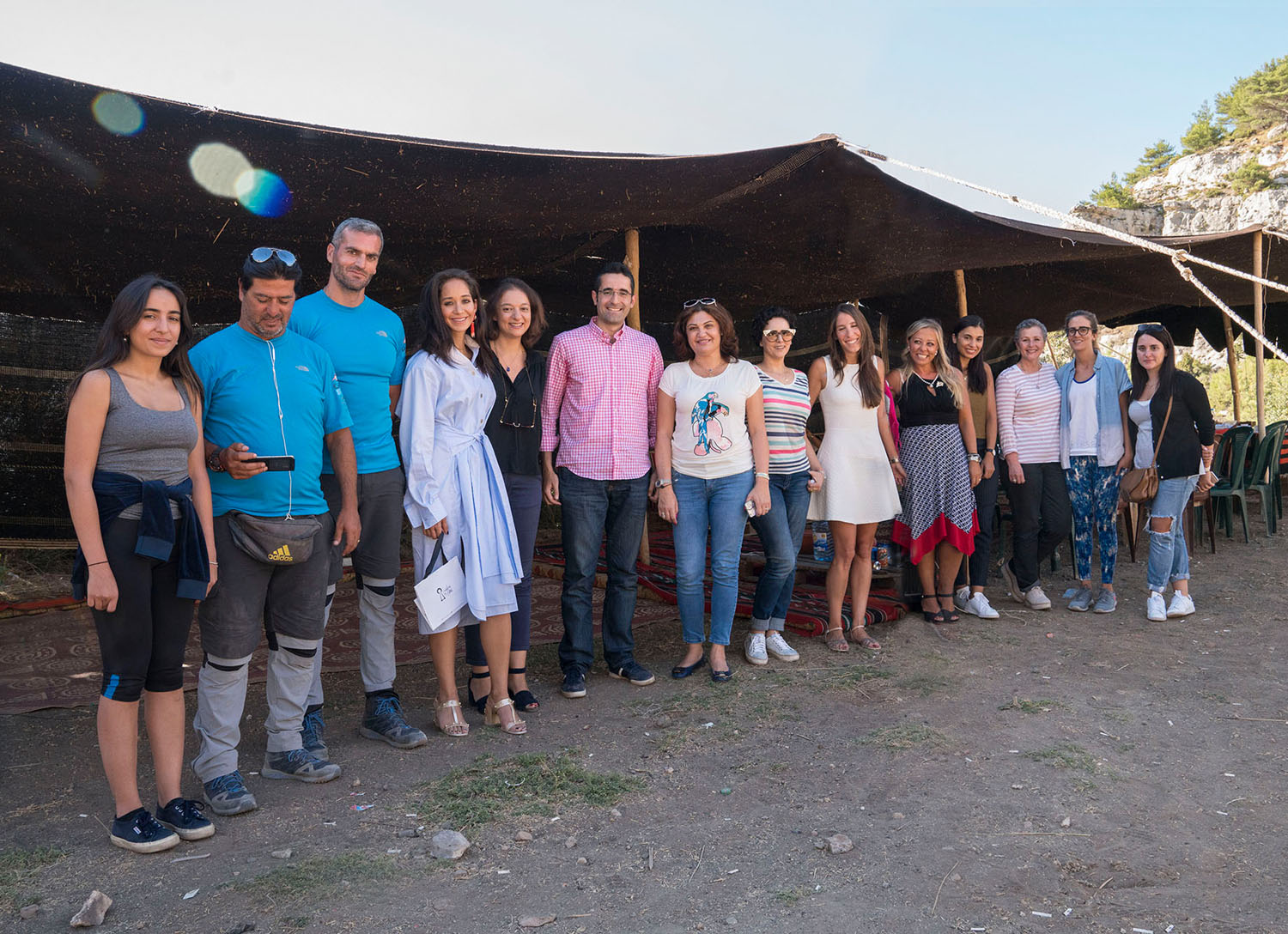 Prominent personalities including a famed Middle Eastern fashion entrepreneur, Lebanese radio host, and influential Moroccan fashionista, join forces with Ford Warriors in Pink to support breast cancer awareness
Medical professionals and wellness expert also collaborate with Ford campaign, offering invaluable guidance to the region's Models of Courage on their memorable journey
Ford Warriors in Pink celebrates seven years in the Middle East, with in excess of 125 Models of Courage having joined the campaign since 2011 to inspire women fighting the disease
 Ford's region-wide breast cancer awareness campaign continues to grow from strength to strength this year, having joined forces with a number of online celebrities, media partners and medical professionals to support those affected by breast cancer. Warriors in Pink, the breast cancer awareness campaign powered by Ford, marks its seventh year in the region in 2017, having highlighted more than 125 Models of Courage across the Middle East and North Africa in an effort to inspire and instil courage in those who are fighting the disease.
Joining Warriors in Pink this year were a number of online and radio celebrities, media partners, medical professionals and a wellness expert. Offering invaluable support to this year's Models of Courage as they embarked on the journey of a lifetime in Lebanon, was famed Middle Eastern fashion influencer Lana El Sahely who had designed unique fashion pieces dedicated to all the strong women. Also making their presence felt alongside the three Models of Courage, Claire Pederson (UAE), Manal Seddiqi (Morocco), and Marie-Josette Franji (Lebanon) representing their respective countries, were radio host Sarah Gharzeddine of NRJ Lebanon, and influential Moroccan fashion and travel blogger Zineb Rachid of The Cherry Blossom.
"Warriors in Pink goes so far beyond the hashtag", said radio DJ Sarah. "It's a movement and an emotional affirmation. It reminds the remarkable women, whether having struggled or not, that they are tough, capable and beautiful. Ford's efforts, in this year's campaign proved exactly that."
For her part, fashionista Zineb congratulated Ford for its relentless commitment to breast cancer awareness. "What a joy it was for me to travel with Claire, Marie Josette and Manal, three incredibly positive women who continue to savour life because they simply chose not to give up the fight", she said. "They could have given up but they have learned that beautiful things will find them beyond their comfort zones; that it's important to be courageous and to hang on to life and enjoy it."
During a two-day programme in Ehden, Lebanon, medical professionals such as oncologist Dr. Rafaat Alameddine, and the founder of Healthquarters, therapeutic dietician Mira Tueni, were also there in support of the warriors with examinations and advice on how to lead a healthy lifestyle and how it can improve their condition, while Mira offered her snack box creations to the Models of Courage.
Happiness coach and founder of Emerge, Linda Chaccour, also led an awareness session around the importance of remaining mentally strong after diagnosis. She advised Models of Courage to remain mindful and grateful, to spend their time wisely and always be surrounded with people who lift them up. "You have the mind of a fighter, nurture it at all times", she added, offering her gift creations as part of "Be Happy" (3ish Mabsout), a movement she has launched in Beirut.
The addition of these influential personalities to the Warriors in Pink Challenge helps magnify the message around the importance of raising awareness of breast cancer for early detection. Over the years, women have understood that being courageous and telling their stories will make a difference and possibly save lives. This is why Ford empowers women to speak up and talk about their battle with cancer. Issuing a call to action for early detection, Ford Middle East has again partnered with the UAE's Zulekha hospital offering free mammograms and consultations during the month of October to encourage both men and women to get screened. More than 2,500 free mammograms have been offered in the UAE since 2015 through Warriors in Pink. To view videos from the Warriors in Pink challenge, and to hear the Models of Courage tell their story, follow this link.
Categories