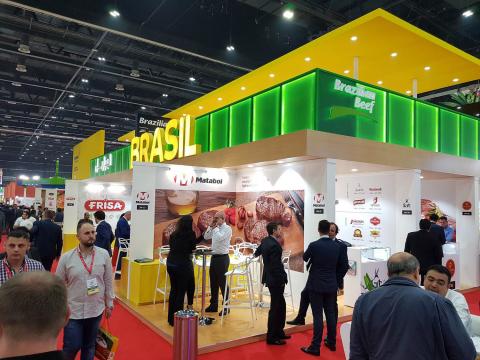 Brazilian food exports to Arab World exceeded USD 9 billion in 2017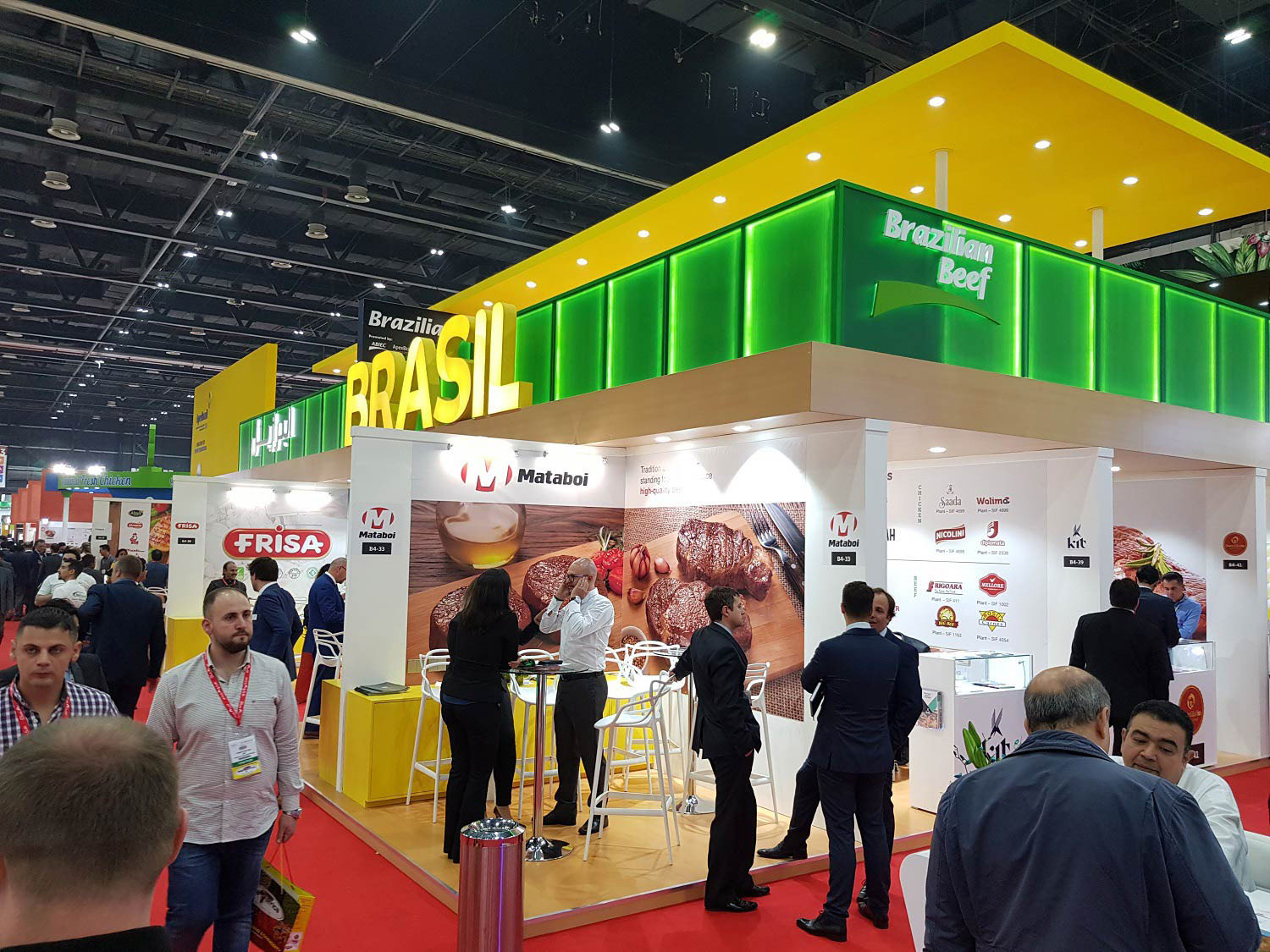 At least 100 Brazilian organizations participating as exhibitors at the ongoing Gulfood 2018, the Middle East's leading food trade expo, are currently showcasing their high-quality, locally made products at the Dubai World Trade Centre in line with their strategy to optimize new business regional and international opportunities. The Arab Brazilian Chamber of Commerce (ABCC) has its own exhibition stand in the Dubai, UAE event which also houses five companies from the vast South American country.
The five corporations are Almada Brazilian Spices; Nutrire; FIB Halal (Brazilian Federation for Halal Certification); Primo Logistics; and Ostinato – all of which, along with more than 100 Brazilian firms, have successfully taken their products and services to the global center stage via the Gulfood platform. On its 23rd year, Gulfood welcomed over 5,000 exhibitors from all over the world.
Rubens Hannun, President of the Arab-Brazilian Chamber of Commerce, said: "Aside from putting the spotlight on eight primary market sectors, Gulfood also highlighs a wave of new services and innovations that reflect changes in consumer demand. Knowing the latest industry trends and developments through this prestigious event is the key to establishing an edge in the regional and global food markets. Beyond that, Gulfood serves as an interactive venue that will further strengthen Brazil's ties with its Arab trade partners."
"The fact that more than 100 Brazilian companies, up from last year's participants of a little over 90, are present in the event this year signals Brazil's steadily rising interest in the flourishing Gulf market. It is also an indication of Gulfood's importance and strategic role in the growth of their respective businesses.  We are confident that we will reach our USD 1.2 billion sales target during and after the 2018 edition, exceeding the 2017 figure which stood at USD 1.1 billion," added Rubens Hannun.
Brazilian exports to the Arab region have climbed significantly during 2016-2017. Within this period, ABCC recorded an 18.58 per cent increase to reach USD 9,908.58 billion in 2017 from USD 8,355.79 billion in the previous year. Egypt has the highest growth rate at 43.32 per cent, followed by the UAE at 25.09 per cent and Kuwait at 14.43 per cent. The top exported Brazilian products during 2016-2017 were meat, chicken, cereals; spices, coffee, and tea; sugar; foodstuff; and dairy, eggs, honey, among others.
Categories