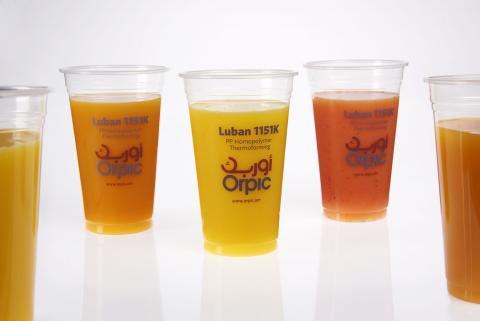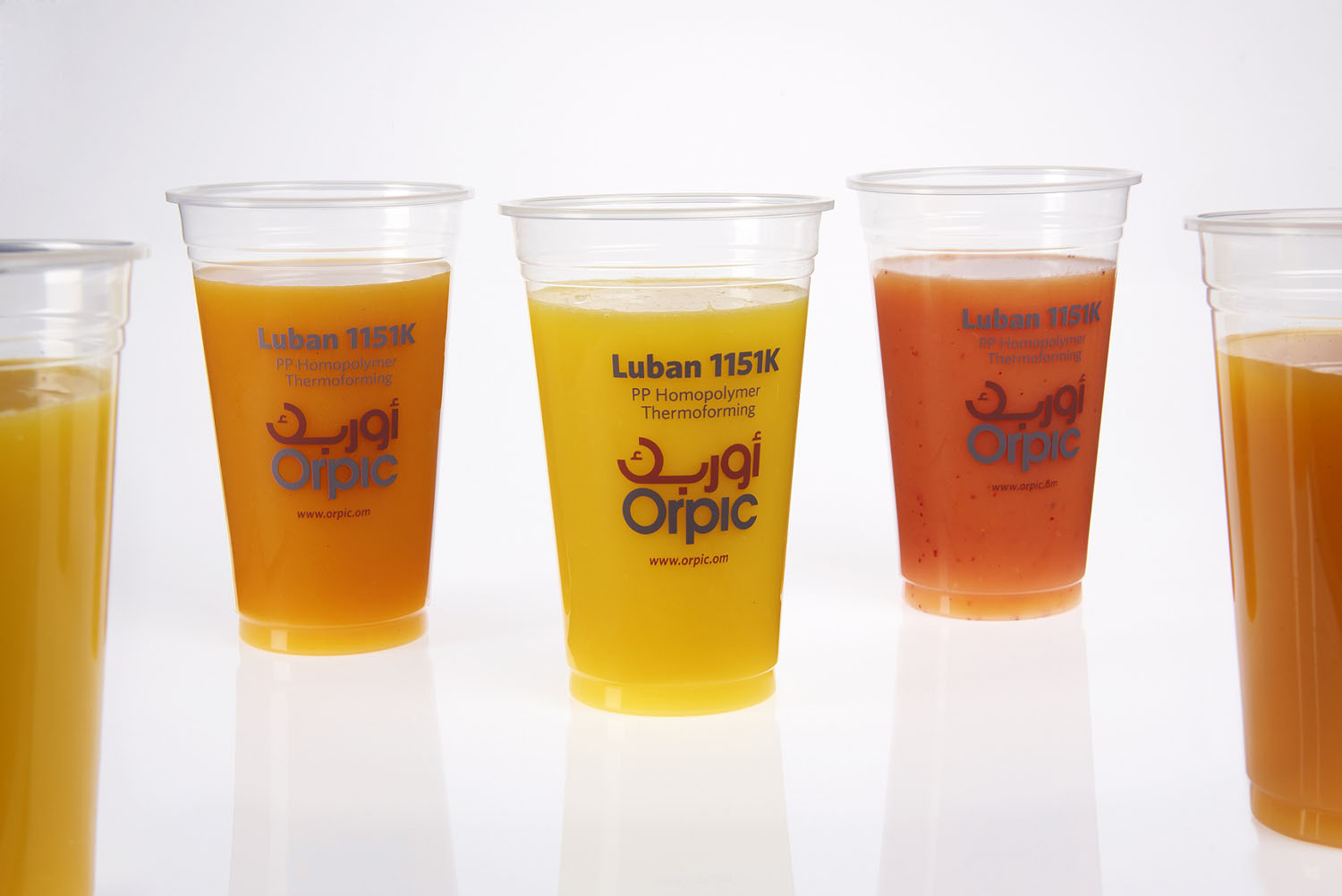 Oman Oil Refineries and Petroleum Industries Company (Orpic) has launched a new thermoforming grade called Luban HP1151K that will increase both productivity and the overall performance of transparent thermoformed cups, trays and containers. The new PolyPropylene thermoforming grade is based on Milliken's nucleating innovation Hyperform® HPN-600ei.
Orpic's Luban HP1151K combines high clarity and aesthetics with a new level of superior dimensional stability for thermoformed products. Luban HP1151K is based on the latest technology available to offer the food packaging and household storage solutions industries a new benchmark in pure, high quality PP.
Apart from being able to increase the number of articles that can be produced, the high quality finished products provide good stacking performance. It also offers a broad processing window that opens up distinct product quality and consistency advantages plus the all-important productivity benefits for converters.
Additionally, the grade delivers optimal environmental and handling-related advantages associated with using lightweight PP compared to other materials.
Gilles Rochas, General Manager – Polymer, Orpic says, "The product has a good resin base and tests conducted so far have been successful. Luban HP1151K reduces haze in the product and increases clarity and gloss. We are confident that upon introduction of Luban HP1151K, this high quality product will offer Oman and the international packaging customers an opportunity to reduce their cycle times and achieve better results through less wastage whilst offering all-round productivity improvements."
Hyperform HPN-600ei also offers good organoleptics with no contamination risk making Luban HP1151K suitable for food applications.
About Orpic:
Orpic (Oman Oil Refineries and Petroleum Industries Company SAOC) is one of Oman's largest companies and one of the most rapidly growing businesses in the Middle East oil industry. Orpic's Refineries in Suhar and Muscat, as well as the Aromatics and Polypropylene Plants in Suhar, provide fuel, chemicals, plastics, and other petroleum products, to Oman and the world. To continue to meet the needs of Oman and international markets, Orpic has undertaking three strategic growth projects [Muscat Suhar Product Pipeline (MSPP - 2017), Sohar Refinery Improvement Project (SRIP - 2016) and Liwa Plastics Industries Complex (LPIC - 2020)], in line with the company's strategy to add value to the Oil and Gas resources of Oman. For more information, please visit www.orpic.om.