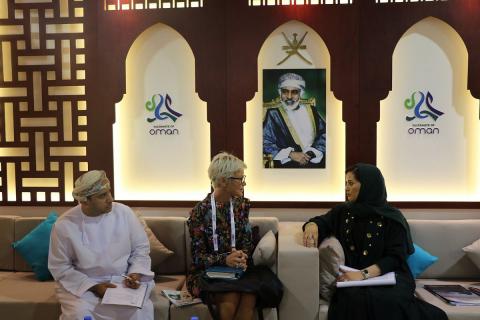 Oman continues to take the spotlight from visitors and exhibitors at the ongoing Arabian Travel Market 2018 being held at the Dubai World Trade Center, further highlighting the exceptional tourist attractions of the Sultanate as one of the most sought-after destinations in the Middle East and around the world. A high-profile delegation led by the Oman Ministry of Tourism has been actively promoting its latest tourism and development projects aimed at meeting the demands of an ever-growing numbers of tourists. The number of hotel establishments increased from 337 establishments in 2016 to 367 establishments 2017 by 8.9%.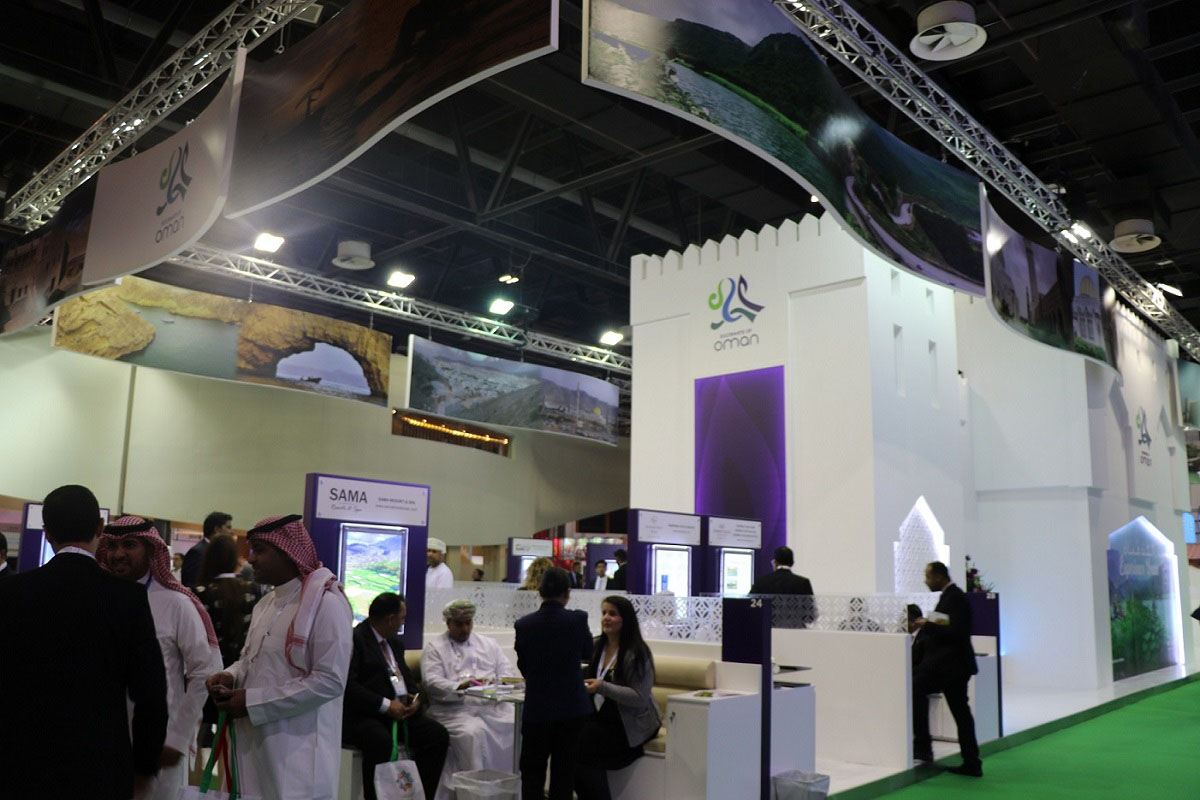 Oman's participation at ATM 2018 is aimed at further strengthening its regional presence following the growth in interest to visit Oman, with the continued increase in the number of tourists during the holiday season. This has led to the launch of a wide array of tourism packages offering promotional programs, recreational activities and explorations. The tourism sector has increased its various promotional campaigns and activities especially during the summer, where the Sultanate is known for its cool touristic sites such as 'Khareef Dhofar, 'Jebel Akhdar', 'Jebel Shams', 'Al Ashkharah', in addition to the coasts of the central provinces and Dhofar. Marine tourism is one of the most popular activities, with an increasing demand for marine activities in the summer, often at Al Khairan shores, 'Al Mouj Marina' in Muscat, 'Al Masnaah' at the coast of Batinah, and 'Bukha' in Sur, in addition to other water activities, skis and kites shows.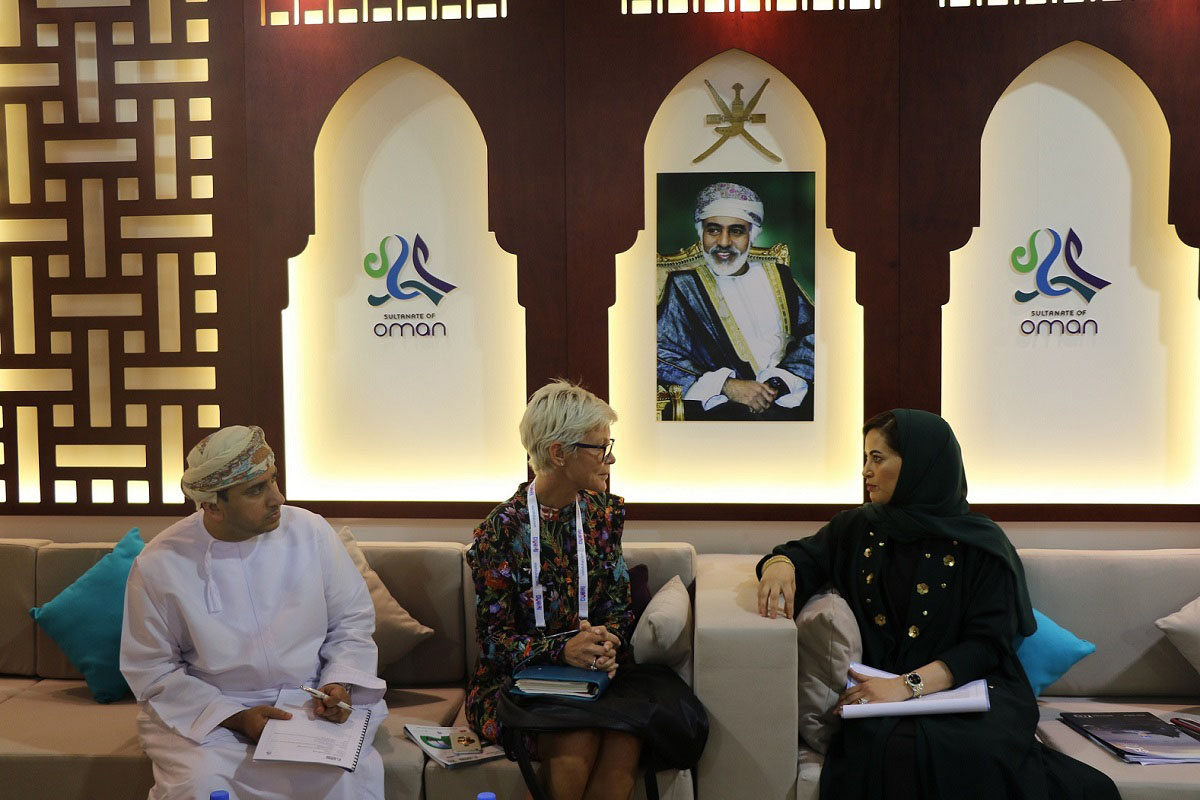 H.E. Maitha Saif Majid Al Mahrouqi, Undersecretary of the Ministry of Tourism, Oman, noted that the Ministry is committed to drive efforts that would increase international visitors. She lauded the positive steps taken by the Sultanate of Oman to entice more tourists which led to one of its latest resolutions allowing Indian, Chinese and Russian travelers who hold Schengen, Australian, American or Canadian visa, to enter Oman for tourism purposes.
H.E added: "We continue to adopt strategies aimed at providing modern infrastructure to ensure the comfort and convenience of tourists and provide them with an exceptional experience during their stay in Oman. Our positive outlook is reinforced with the implementation of a series of quality projects between 2015 and 2018, including the opening of premium hotels in all Governorates as well as add more world-class facilities. All these efforts are in line with our mission to meet the objectives of Oman's Tourism Strategy 2040 which targets more than 11 million local and international tourism visits by then."
H.E. Al Mahrouqi concluded: "The Oman Ministry of Tourism is leading the promotion of the country's most competitive and attraction destinations - from its geographic location as a gateway between East and West to its rich historical landmarks as evidence of once existing ancient civilization. We are driven to implement initiatives, promotional programs and development projects are that would increase the contribution of tourism to 10 per cent to the GDP by 2040. The Arabian Travel Market 2018 is an ideal platform to introduce the unique advantages of visiting Oman, which is successfully becoming among the leading destinations during winter. We keep finding solutions that would provide a more efficient and effective solutions to tourists visiting Oman, including the recent implementation of e-Visa services for the non-GCC visitors, the opening of the new Muscat International Airport, which has advanced its facilities and services to accommodate large numbers of passengers and is now capable to receive the largest aircrafts in the world."
The Omani delegation includes more than 25 tourism establishments from Oman highlighting the new developments in Oman which include the Crown Plaza at Oman Convention & Exhibition Center; Centara Muscat Hotel; Somerset Panorama Muscat, Grand Millennium Muscat; Sheraton Hotel; Golden Tulip Roy; Musk by Shaza Al Mouj; Sundus Rotana; Coral Muscat Hotel & Apartments; Salalah Gardens Hotel; Al Bleed Resort Salalah by Anantara; Fanar Hotel & Residences; Juweira Boutique Hote; Sifawy Hotel & Boutique in Dhofar Governorate. The Oman pavilion also shared the opening of Alila Jabal Akhdar Hotel and Jabal Akhdar Resort by Anantara in A'Dakhiliya Governate, in addition to the opening of Desert Nights Camp Hotel in Ash Sharqiyah North Governorate, Al Reem Desert Camp in Ash Sharqiyah South Governorate, and Radisson Blu Sohar Hotel in Al Batinah North Governorate.
Categories