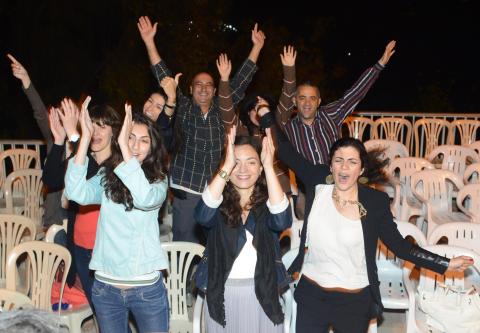 Beirut, 4 June 2014: Once again this year, Kfifane's Annual Festival was held under the theme of music and getting together.
On Saturday 31st May 2014, a crowd of some 500 people from different generations gathered in Kfifane, in the authentic setting of the old school, of the Notre Dame de la Victoire, home of the OffreJoie Association. The Monday Blues Band provided the evening's entertainment captivating the audience, with a varied repertoire, combining original compositions with a mix of blues, rock, and Jazz music. The concert ended with a convivial meal, shared in a friendly atmosphere.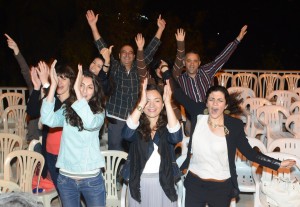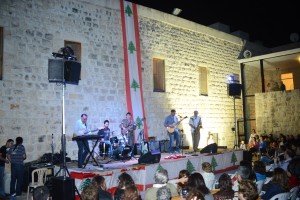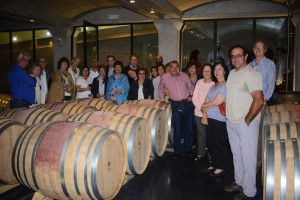 This event was sponsored by Jammal Trust Bank.
The access to Kfifane's Festival was free and therefore, it was largely thanks to the generosity of contributions from participants, that the proceeds of this event were going exclusively to support the activities of OffreJoie.
Founded in 1995, OffreJoie is a non-religious and an apolitical association whose mission has two sides, including uniting the Lebanese family, and contributing to healing the deep wounds of the past, through projects that promote real citizenship. OffreJoie seeks to foster harmony and civic peace, while helping to build social ties among Lebanese through a culture of collective social responsibility.
Supported by the dedication and dynamism of its members, and volunteers, and with the financial support of friends of the Association, OffreJoie succeeded in upholding hope through its projects across the country. Namely, the rehabilitation of prisons and public schools, renovation of houses in residential areas, following their destruction during combat years; While the latest of the association's initiatives, is the organization of a camp, gathering kids of the Jabal Mohssen and Bab el Tebbaneh areas, on April 13th.
OffreJoie moves forward one step at a time:  the 31st of May 2014 concert, will allow it to finance its activities in Lebanon and to reinforce its presence in Iraq.
Categories