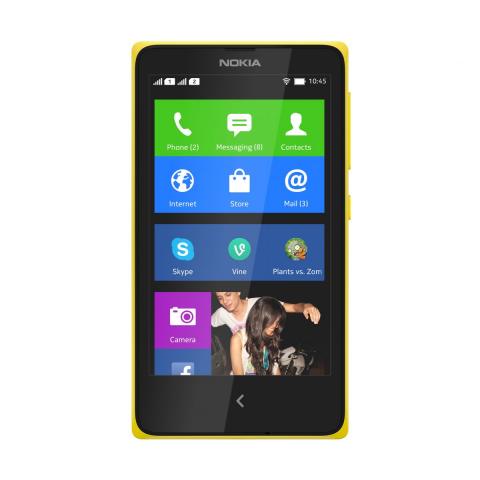 Nokia X offers a better-designed way to enjoy a world of apps
BEIRUT, LEBANON – APRIL 4, 2014 – Nokia today announced that the Nokia X, part of the new Nokia X family of affordable smartphones that run Android™ apps, has begun selling in Lebanon. The new devices are the perfect introduction to the world of Android apps, coupled with signature Nokia experiences, and the most popular Microsoft services.
The Nokia X is a beautifully crafted Dual SIM smartphone with Nokia's signature design approach and bold, bright colours. At only 10.4mm thin, the slim, durable monobody design features a 4" scratch-proof display and exchangeable back covers that come in a variety of statement colours. Inside, the device runs on the Nokia X Software Platform and is powered by a 1Ghz dual core Qualcomm Snapdragon processor.
The Nokia X family features Nokia's renowned quality and design, with a fresh, tile-based user interface inspired by our Lumia family. It comes with Fastlane, a screen which lets people switch between their favorite apps more smoothly. People can access curated, quality-tested apps from Nokia Store, more than a dozen third-party app stores and by sideloading. All devices are also pre-loaded with a variety of very popular third-party apps and games.
"We believe this unique combination will resonate with consumers around the world and set a great precedent for the level of quality that can be achieved in the fast-growing, affordable smartphone segment." said Alaa Remayyed, General Manager for Nokia Levant.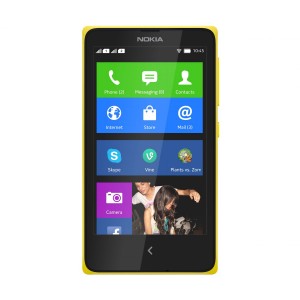 Out of the box, they can enjoy signature Nokia experiences including free* HERE Maps, with true offline maps and integrated turn-by-turn navigation. The Nokia X is also an affordable introduction to popular Microsoft services, including free* cloud storage using OneDrive.
The Nokia X family features two screens: home, which features a fresh, tile-based design and Fastlane. Fastlane is a dynamic record of how people use their phone, day by day, moment by moment. It captures everything people love: they need only to swipe once from the homescreen to access Fastlane, see a record of recent activity, and switch between their favourite apps, smoothly. Fastlane has been completely re-imagined for the Nokia X family. People can return a missed call by calling or texting, accept or decline calendar invitations, or control the music player – all from within the Fastlane view. Fastlane is also more customizable and social-friendly than ever. People can select what appears on their Fastlane feed, read notifications from their social networks and update their status from within Fastlane, making the experience even more productive.
Additional specifications for the Nokia X:
4'' capacitive touchscreen
1 GHz Qualcomm Snapdragon Dual Core Processor
512MB RAM
3MP camera
Dual SIM
Up to 32GB expandable memory
1500 mAH battery
Satellite GPS
Accelerometer
Available colours: Bright Green, Bright Red, Cyan, Yellow, Black and White
* Data charges may apply.
About Nokia Nokia is a global leader in mobile communications whose products have become an integral part of the lives of people around the world. Every day, more than 1.3 billion people use their Nokia to capture and share experiences, access information, find their way or simply to speak to one another. Nokia's technological and design innovations have made its brand one of the most recognized in the world. For more information, visit http://www.nokia.com/about-nokia. 
Media Enquiries:
Nokia Middle East and Africa
Email : karen.bou-fayad@nokia.com
Categories