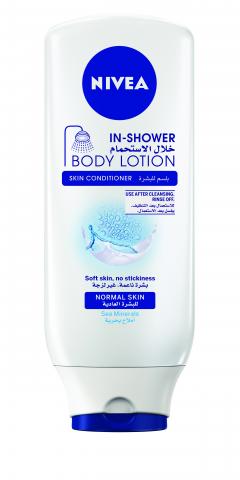 NIVEA wins Product of the Year 2014 for In-Shower Body Lotion. The awards highlights the strength of NIVEA's product innovation and consumer focus 
Lebanon, 26 March, 2014 – Beiersdorf MENA is delighted to announce that NIVEA In-Shower Body Lotion has been voted 'Product of the Year' at the prestigious Product of the Year 2014 Lebanon Edition awards.
The awards are voted for by consumers in Lebanon and are judged on a range of factors including usage, satisfaction, purchase intent and innovation.
Patrick Hoven, Marketing Director Beiersdorf Middle East & North Africa, said: "We are very proud to have won the Product of the Year Award for NIVEA In-Shower Body Lotion. This is a true testimony that NIVEA is the preferred and most trusted everyday skin care brand. We are committed to providing innovative products that delight consumers and improve their lives. We stand by our values of offering high quality products that deliver what we promise and reliable skin care brand in the region.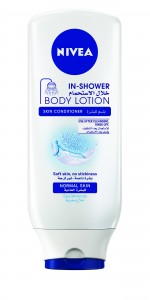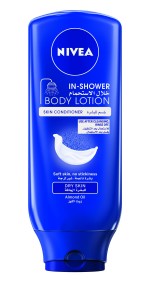 The NIVEA In-Shower Body Lotion is a revolutionary innovation in the Body Lotion category that offers consumers an easy way to moisturize while in the shower. The unique water-activated formula that works like a conditioner is designed to be used after the shower gel, leaving skin feeling hydrated and silky soft, even after towel drying. 
Founded in 1987, the 'Product of the Year Awards', recognizes the best new products on the market through an independent process. The products must either demonstrate innovation in design, function, packaging and must have been launched within the last 18 months. A carefully selected committee made up of renowned experts from various fields including industrial, marketing and media, select the range of products which are entered into the categories.  A survey is then sent out to a representative sample of consumers who provide detailed feedback and the products with the best comments and most votes from the public are the winners in each category. The awards play a pivotal role in reinforcing the importance of competition among top brands in the Middle East. 
About Beiersdorf AG
Cosmetics Company Beiersdorf AG is based in Hamburg, Germany, and has around 16,500 employees worldwide. Its sales in 2012 amounted to €6 billion and it has been listed on the DAX since December 2008. Beiersdorf's NIVEA is the world's No.1 skin care brand*. Other names in its successful international brand portfolio include Eucerin, La Prairie, Labello, 8x4, and Hansaplast/Elastoplast. Subsidiary tesa SE is one of the world's leading producers of self-adhesive products and system solutions for industry, craft businesses, and consumers. Beiersdorf has more than 130 years of skin care experience and is known for its innovative and high-quality products. 
For further information please contact:
Beiersdorf Middle East
Categories