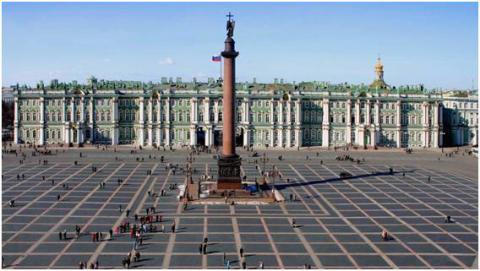 Rostelecom and Ericsson have launched a 5G trial network at the State Hermitage Museum in St. Petersburg, Russia – one of the largest art museums in the world.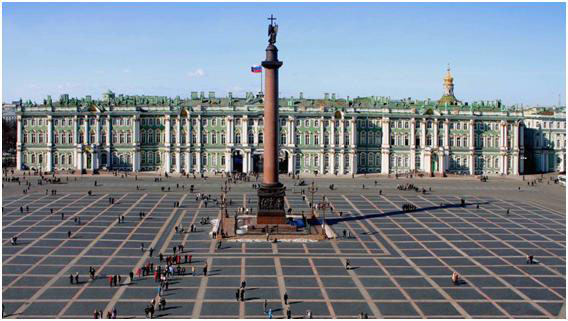 As previously announced, the partners have now deployed a 5G trial zone on the premises of the Hermitage Museum based on Ericsson's latest 5G technology. The project was led by Rostelecom, a leading telecommunications operator in Russia, and Ericsson which supplied a full range of technical solutions and expertise during the implementation and integration phases.
As part of the launch, two new 5G use cases were demonstrated using a mix of virtual reality, haptic technology, and robotics.
In the one case, an object of art was restored with the help of a remote-controlled robotic arm. The high bit rate, low-latency characteristics of 5G enable art masters with rare expertise to conduct restoration work with a high degree of accuracy – from anywhere in the world.
In another use case, the partners demonstrated the possibilities of 5G for remote learning. As part of this, an art master used a remote-controlled robotic arm to show students precision techniques for restoring works of art. Both demonstrations used 4K video stream transmitted to VR glasses to create an effect of presence for both master and students.
Vladimir Kirienko, Senior Vice President for Business Development and Management, Rostelecom:
"We are honored to launch 5G demo zone in the Hermitage, one of the largest cultural and historical museums in the world. We have a unique opportunity to test an actual use of the latest technologies for museum purposes. The functionality of 5G will allow for the digitalization and storage of countless cultural treasures. The technology will also make it possible to conduct virtual tours using panoramic 360 shooting in real time. We are proud to be providing the latest technological tools to the premier museum in the country".
Sebastian Tolstoy, Head of Ericsson in Russia: "The launch of the 5G demo zone at the Hermitage is an important milestone in our strategic partnership with Rostelecom. 5G opens up a wide range of possibilities for smart cities, smart manufacturing, smart buildings, connected services and culture. This will lead to even new use cases and business models that we can't yet imagine."
Mikhail Piotrovski, Director of the Hermitage Museum: "The Hermitage is a leader in our field. New technologies match our style and spirit and we enjoy using modern achievements and experimenting with them. This is why we are the first museum in the world to launch a 5G demo zone. It's also critical to test technology in the cultural sector, understand the human impact, and make sure it fits the unique needs of museums like ours."
The demonstrations were carried out on Rostelecom's 5G test network deployed in 3500 MHz frequency band.
Categories