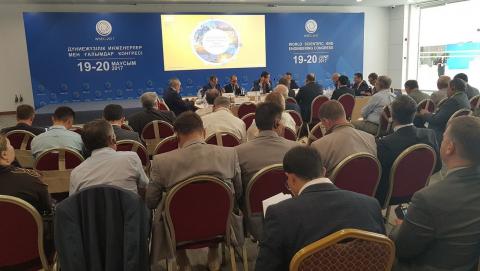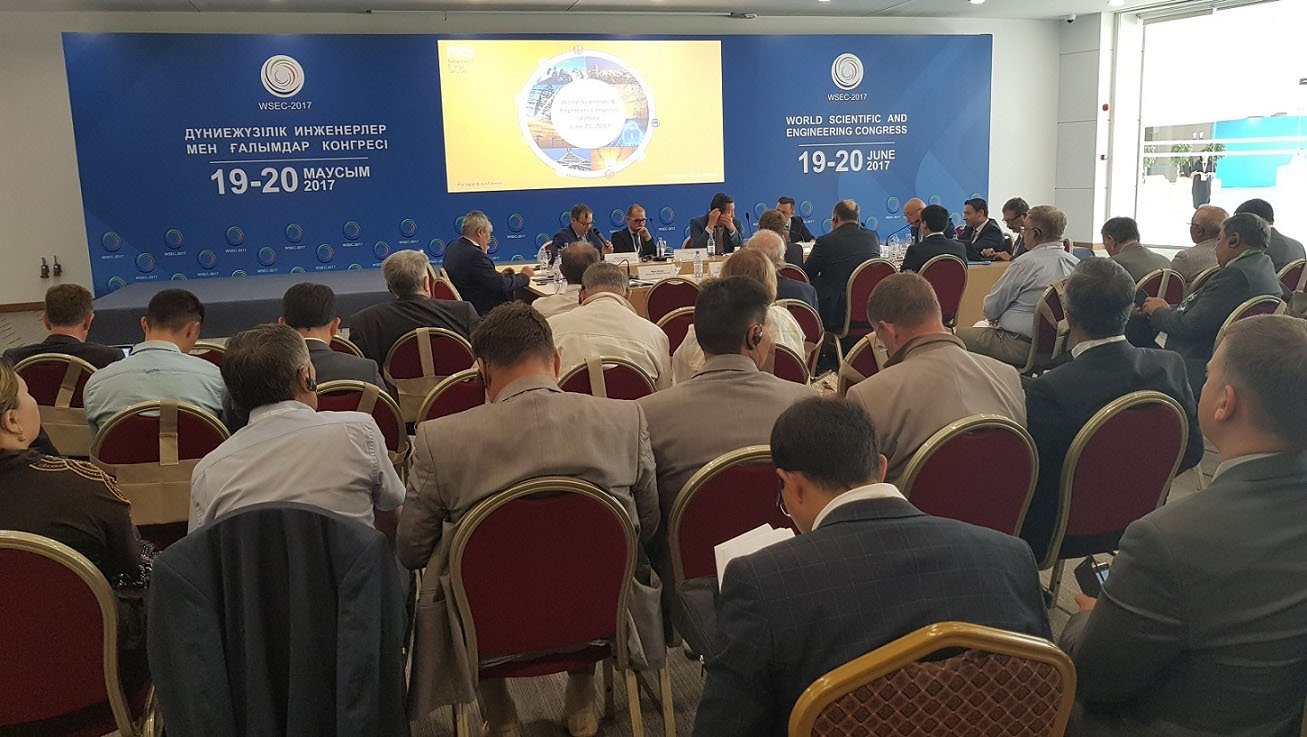 'Pioneering Future Energy in Kazakhstan' held in collaboration with National Engineering Academy of Kazakhstan
 Session focuses on Kazakhstan's approach to Smart Grid Revolution
Networked Energy Services Corporation (NES), a global smart grid market leader with the industry's leading Energy Applications Platform (EAP ™), recently organised a roundtable titled 'Pioneering Future Energy in Kazakhstan' during its participation at the World Scientific and Engineering Congress (WSEC) held recently under the theme 'Energy of the Future: Innovative Scenarios and Methods of Their Implementation' at Astana City.
The roundtable was held on the second day of WSEC-2017 in collaboration with the National Engineering Academy of the Republic of Kazakhstan to throw the spotlight on NES' role as a pioneer in the Smart Grid Revolution. Michael Anderson, President and CEO of NES, emphasized the company's growth as a fully-integrated global smart energy provider as well as highlighted the ways in which it can help Kazakhstan's electric utilities to usher in a new era of smart energy.
Anderson said: "WSEC-2017 is a leading conference on energy and a perfect platform to discuss cutting-edge innovation and the latest developments taking place in the field. The roundtable on 'Pioneering Future Energy in Kazakhstan' was an enriching session where we delivered our vision for safety, reliability and efficiency of the grid with our proven 3-tier open multi-application platform offering performance, security and interoperability with Kazakhstan's smart energy initiative."
Bakytzhan Dzhaksaliyev, Deputy Minister of Energy of Kazakhstan, was among the participants of the roundtable who discussed Kazakhstan's aim to become one of the world's top 30 developed nations by 2050. According to him the power sector across the entire value chain – generation, transmission, distribution and demand – will play a driving role in sustaining the country's efforts towards modernization and diversification.
Likewise, Mark Ossel, Treasurer, OSGP Alliance, focused on the Smart Grid Vision by highlighting its cornerstones – interoperability, performance and security. He said that intelligent power grids can detect theft, manage power failure, balance load, and provide end-to-end-security. The continuing emergence of a decentralized, local generation and feed-in form of energy, along with local storage, will require the utilization of low voltage grid management solutions.
Other participants included The Committee for the Regulation of Natural Monopolies, Protection of Competition and Consumer Rights at the Ministry of National Economy of Republic of Kazakhstan; Kuanysh Bektemirov, Chairman of the Board of JSC 'KEGOC' and JSC 'Samruk Energy and Representative of the National Welfare Fund "Samruk Kazyna";' Bakytzhan Kazhiyev, CEO of JSC 'KEGOC;' Almasadam Satkalyev, CEO of JSC 'Samruk Energy;' Levan Mtchedlishvili, Principal – Energy Division, Asian Development Bank; Professor Mohammad Shahidehpour, Illinois Institute of Technology; and Aleksandr Timchenko, Energy Manager and Deputy Director, Schneider Electric.
Categories