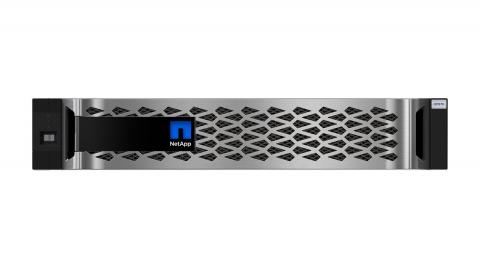 Announces first available NVMe over InfiniBand enterprise-class systems
NetApp (NASDAQ: NTAP) today introduced a powerful system that set new records for price/performance, alongside new software added to its big data analytics portfolio, including the first available NVMe-enabled solution in the market and a NetApp Converged Infrastructure Solution for Data Analytics® . These new offerings provide ultrafast performance and the building blocks for managing analytic data that is fast, secure, efficient and future-proof.
Companies today need to harness and leverage the wealth of available data to be effective, strategic and tactical for future planning. Meaningful analytics are the key differentiator for smarter decision making and gaining competitive advantage. Organizations need hybrid cloud data solutions that can deliver top application performance with nonstop data availability to differentiate their business from the competition and accelerate time to market.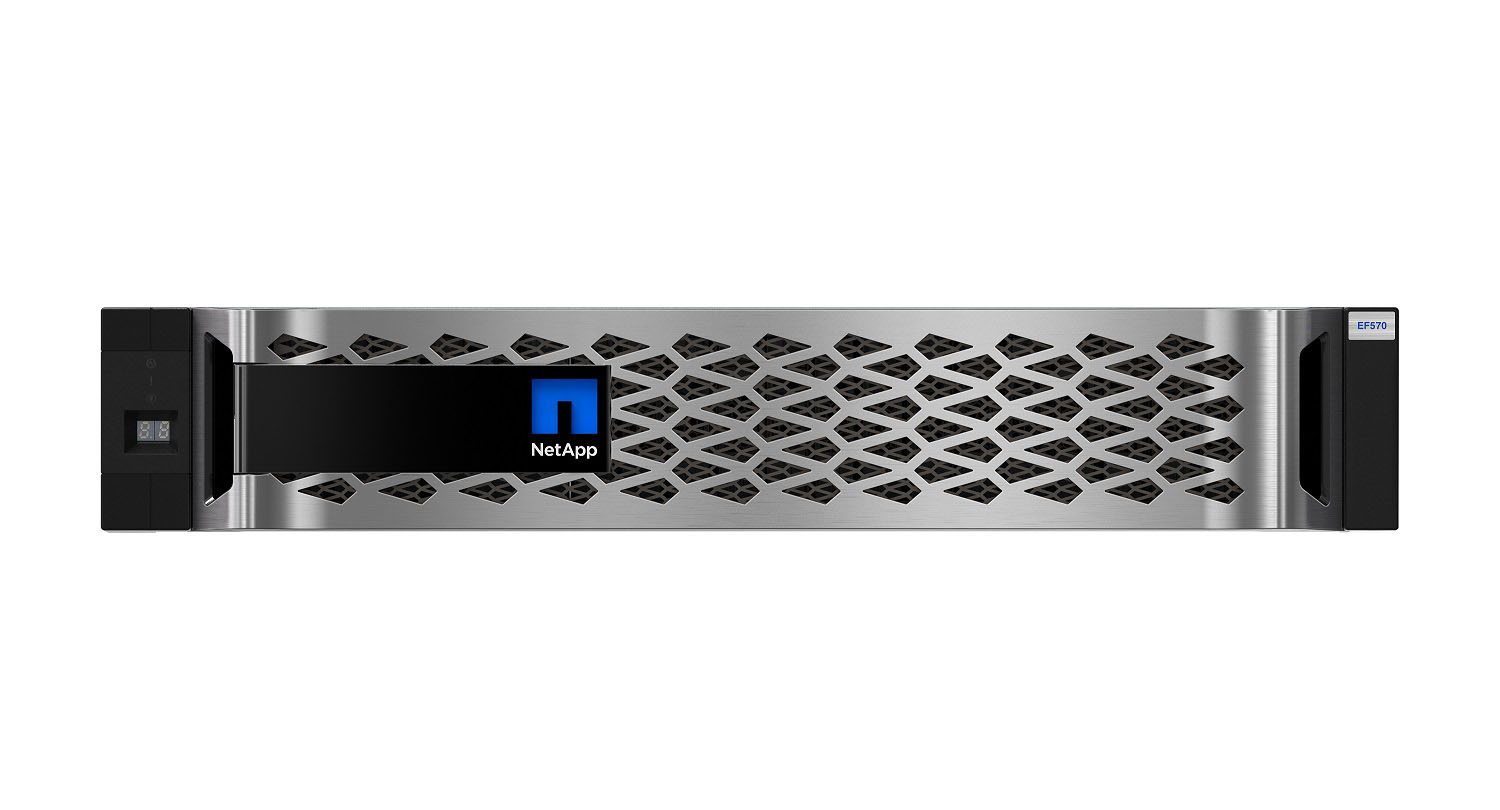 New solutions and software being introduced today include:
NetApp EF570 all flash system – is the storage industry's price/performance leader as demonstrated by SPC-1 TM and SPC-2 TM benchmark tests. The 4th generation all-flash array designed specifically for performance-intensive workloads such as big data analytics, technical computing and video surveillance, now delivers up to 21GBps of bandwidth, 1M sustained IOPS, sub-100 microsecond latency, and support for 100Gb NVMe over InfiniBand to increase application responsiveness and accelerate analytics – all in a compact, 2U package. The system supports 367TB of raw flash capacity in a modular 2U building block that scales to 1.8PB.
NetApp E5700 Series hybrid-flash system – accelerates performance and increases density with a hybrid flash system that is perfectly suited for modern enterprise applications. It also supports 100Gb NVMe over InfiniBand.
SANtricity Cloud Connector – enables Data Fabric capabilities by providing cost-effective backup and recovery to the cloud from E/EF-Series systems.
NetApp SANtricitry software – SANtricity 11.4 now comes with security enhancements such as role-based access control and audit log, Active Directory support, an external key manager, and ships with on-box SANtricity System Manager.
NetApp Converged Infrastructure Solution for Data Analytics – brings together the latest storage, networking, and server technologies in a pretested, prevalidated reference architecture to help simplify deployment of data analytics environments.
"Organizations looking to transform data into valuable business results are often bogged down by inefficient infrastructures that are not designed for performance intensive workloads," said Ritu Jyoti, Research Director, Infrastructure for Big Data and Analytics, IDC. "Lacking the speed required to analyze 3rd platform data and yield critical business insights in real time, they know that throwing expensive updates at their infrastructure isn't a solution. Companies need a solution that offers the best price/performance to solve this business challenge."
"We know that technology changes fast and that's why we are always on top of breakthroughs in application and infrastructure architecture," said Rob Berger, managing director of big data and analytics, Global Technology Resources, Inc. "NetApp's EF570 and E5700 systems enable us to reduce speed to insight for our customers while offering tremendous value and support for mission critical workloads." 
"Data is the engine that powers modern business," said Eric Stoltman, vice president and general manager of the Hyperscale Storage Group at NetApp. "NetApp's new solutions deliver enhanced performance, efficiency and flexibility for companies looking to harness data that is distributed, dynamic and diverse."
The NetApp EF570 all flash array, is a midrange storage system that offers two-times throughput performance compared to previous versions. In deployments, the EF570 can cut video processing times by as much as 95 percent, reducing dataset analysis from weeks to hours, and accelerate response times for financial transactions by 4x when compared to other systems.
The NetApp E5700 Series is a hybrid-flash system designed with NetApp SANtricity operating system adaptive caching algorithms for a large range of application workloads. Requiring just 2U or 4U of rack space, the E5700 Series hybrid-flash array combines extreme IOPS, and sub-100 microsecond response times to increase application responsiveness and accelerate analytics. Customers can also experience seamless backup and recovery to the hybrid cloud with integration with NetApp® Data Fabric. Both the E5700 and EF570 support multiple high-speed host interfaces including – 32Gb Fibre Channel, 25Gb iSCSI, 100Gb InfiniBand, 12Gb SAS, and 100Gb NVMe over InfiniBand – making the EF570 and E5700 Series one of the first 2U arrays with support for NVMe.
Designed for application environments, including – backup and recovery, technical computing, video surveillance, and big data analytics – the NetApp E-Series and EF-Series storage arrays with SANtricity software offer extreme performance, unmatched value and proven simplicity. The SANtricity System Manager gives customers the flexibility to manage their NetApp EF570 and E5700 Series systems from any location, at any time, through an easy-to-use, on-box, web-based interface. In addition, customers can simplify deployment and access data with secure, reliable storage with over 1 million installations over a rich 20+ year history. The SANtricity Cloud Connector is a hybrid cloud solution that connects directly to an AWS S3 target or via a NetApp StorageGRID or AltaVault storage system for cost effective backup and recovery to the cloud. 
SPC-1 and SPC-2 Price-PerformanceTM Leadership
NetApp has demonstrated the world's leading price/performance results for both SPC-1 and SPC-2 benchmarks in the same system. With SPC-1 Price/Performance of $0.13 /SPC-1 IOPSTM and SPC-2 Price-Performance of $3.69/SPC-2 MBPSTM, NetApp has established its standing as the storage industry's price/performance leader for transactional and bandwidth workloads.  
Pricing and Availability
The EF570 starts at $25K and is available in October.
Categories