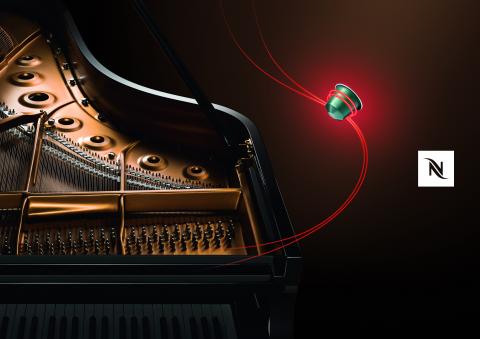 A new expression of intensity in the Nespresso Lungo range
Beirut May, 2014 –Nespresso is proud to re-release its Fortissio Lungo Grand Cru, as a richer, more full-bodied, long coffee experience. Fortissio Lungo has been re-mastered to deliver a more intense Grand Cru which has jumped one notch to 8 on the Nespresso coffee intensity scale.
It is five years since Fortissio Lungo was launched, introduced as the first truly intense Nespresso Lungo. In that time Nespresso has increased its range of intense Grands Crus, moving its coffee intensity scale beyond 10 to 12.
The work the Nespresso coffee experts have now undertaken in increasing the complexity and boldness of the coffee has been achieved importantly without moving to a darker roast. Achieving a richer, more intense coffee experience without increasing roast was a complex challenge, aided by sophisticated coffee origins which have played a specific role in combining the right balance between intensity, texture and richness. Its texture comes from the full-body and raw character of the Monsooned Malabar Arabica and its profile complexity derives from the structure, roundness and subtle characteristics of acidity thanks to Latin American Arabicas. The process undertaken is a split roast with a mean of attaining a prominent body while retaining the richness desired.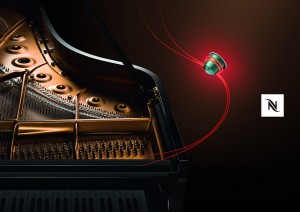 The Fortissio Lungo Grand Cru has an exquisite fullness on the palate. With a dash of milk and as a Caffè Latte it becomes a sublimely intense coffee and milk experience.
Increasing the blend's intensity was achieved while continuing Nespresso relationships with growers in its AAA Sustainable Quality™ Program at the same time adding new farmers so that it could attain the heights of intense complexity that its coffee experts were seeking.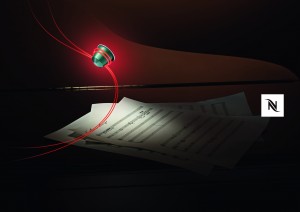 Fortissio Lungo rejoins the Nespresso range of Grands Crus, which includes Linizio Lungo with its malted cereal notes and Vivalto Lungo with its subtle floral and roasted notes, both with an intensity of 4. Rounding out the Nespresso Lungo range is the light and full-flavoured Decaffeinato Lungo and an intensity of 3.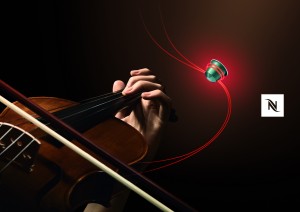 Fortissio Lungo takes pride of place as the only Lungo in the wide Intenso range of Grands Crus. It joins the sweet and woody notes of Roma, intensity 8, the strong character of Arpeggio, intensity 9 and the spicy and powerful Indriya, intensity 10, the intensely roasted Ristretto with subtle fruity notes and an intensity of 10, the velvety Dharkan with its hints of cocoa powder and intensity of 11 and, finally, the exceptional intensity and syrupy characteristics of Kazaar with an intensity of 12.
Discover Nespresso's range of  Grands Crus at Nespresso boutiques in ABC Achrafieh Level 0, ABC Dbayeh Level 3, through Nespresso Club by calling (+961) 5 953 700 or on www.nespresso.com.
For more information, please visit: www.nespresso.com/mediacenter or contact:
Weber Shandwick
Email:  Youmna.matta@ws-mena.com
Phone: 01-428428
About Nestlé Nespresso SA
Nestlé Nespresso SA is the pioneer and reference for highest-quality portioned premium coffee. Headquartered in Lausanne, Switzerland, Nespresso operates in almost 60 countries and has more than 9,500 employees. In 2013, it operated a global retail network of over 320 exclusive boutiques. For more information, visit the Nestlé Nespresso corporate website: www.nestle-nespresso.com.
Categories