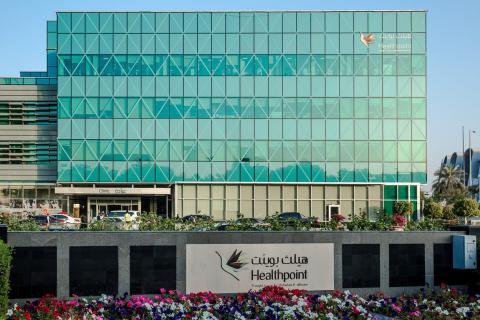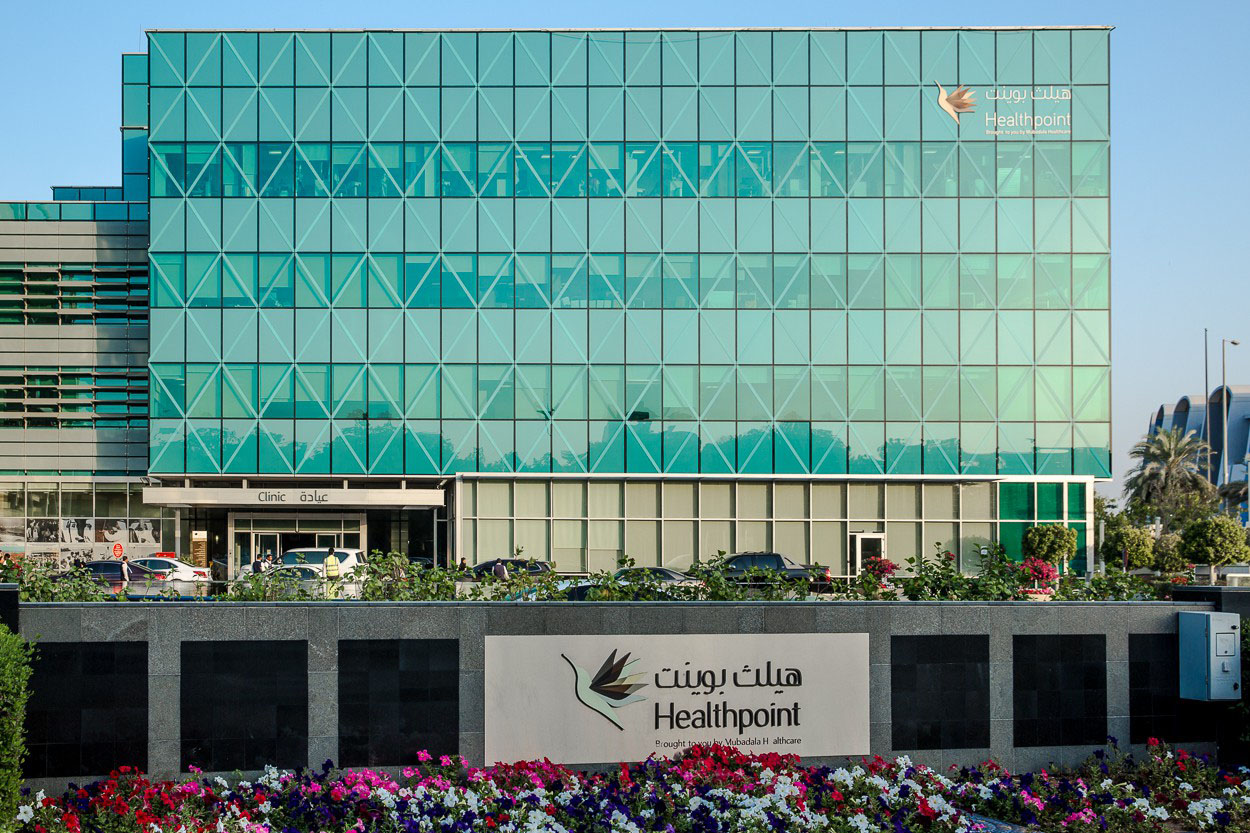 Mubadala Healthcare and Cerner, a global leader in health care technology, have collaborated to implement Cerner's integrated electronic health record (EHR) at Mubadala Healthcare's Healthpoint facility.
"We are pleased to be one of the first hospitals in the Middle East to upgrade our health information system with the latest Cerner software," said Dr. Jose Lopez, CEO, Healthpoint Abu Dhabi. "Our patients will benefit from a seamless experience that starts with their arrival at the check-in desk. The new software will help us access the right information at the right time and supports our physicians in making the appropriate decisions for our patients. Cerner will empower us to provide our community with the health care services they deserve."
"Sehati," Arabic for myHealth, is the name given to the integrated clinical information system operating on Cerner Millennium® for use within Mubadala Healthcare's facilities, which are Healthpoint, National Reference Laboratory, Wooridul Spine Center, Cleveland Clinic Abu Dhabi's Anatomic Pathology Lab and other remote sites.
Cerner's EHR is designed to support an individual's health care journey across the continuum – from the doctor's office to the hospital and outpatient clinics – with consistent patient engagement.
Implementing Cerner solutions will benefit Healthpoint's clinicians and patients in several ways, including:
Documenting care, placing medication and other orders easily
Supporting high-quality care with the use of standardized treatment guidelines
Reducing the potential for transcription errors by having all care documented electronically, eliminating the possibility of errors due to illegible handwriting
Improving access to information with clinicians having near real-time access to patient details when needed with no time wasted searching or waiting
"Cerner is honored to collaborate with Healthpoint to mark a new transformation in the delivery of advanced health care services in Abu Dhabi. This collaboration is a strategic fit to Cerner's long-term presence in the Middle East region and United Arab Emirates," said Michael Schelper, general manager – UAE & Kuwait, Cerner Middle East and Africa. "We look forward to continue working together and planning with the Healthpoint team to achieve their vision."
In addition, Healthpoint achieved Stage 6 of the Electronic Medical Record Adoption ModelSM (EMRAM) from Healthcare Information and Management Systems Society (HIMSS) Analytics. The HIMSS Analytics EMRAM Stage 6 award was presented to the hospital during the EMRAM Awards Ceremony that was held at the 2017 annual HIMSS UAE eHealth Week in Dubai.
"Healthpoint is also a HIMSS EMRAM Stage 6 certified hospital and with these new enhancements, the hospital looks forward to achieving HIMSS Stage 7 soon," said Dr. Jose Lopez. "By collaborating with Cerner, Healthpoint aims to achieve the UAE Vision 2021 of providing patients with a world-class health care system and stimulate the overall development of the sector in the UAE."
About Cerner: 
Cerner's health technologies connect people and information systems at more than 27,000 contracted provider facilities worldwide creating smarter and better care for individuals and communities. Recognized globally for innovation, Cerner assists clinicians in making care decisions and assists organizations in managing the health of their populations. The company also offers an integrated clinical and financial system to help manage day-to-day revenue functions, as well as a wide range of services to support clinical, financial and operational needs, focused on people. For more information, visit Cerner.com, The Cerner Blog or connect on Facebook, Instagram, LinkedIn, Twitter or The Cerner Podcast. Nasdaq: CERN. Smarter Care. Better Outcomes. Healthier You.
About Healthpoint:
Healthpoint Abu Dhabi is the UAE's multi-specialty health and wellness hospital, and part of Mubadala's healthcare network of world-class healthcare providers. Healthpoint brings together three centers of clinical excellence: Orthopedics & Sports Medicine Centre, Wooridul Spine Centre and Bariatric & Metabolic Surgery Centre, as part of 21 clinical services covering a wide range of personalized patient and community care, including pediatrics, dentistry and gynecology.
Healthpoint is a 45-bed, public healthcare facility, with a compassionate and dedicated team that offers accessible healthcare to everyone. Healthpoint is committed to providing quality care and education to ensure patients and communities have the tools they need to lead healthier, happier, longer lives. The hospital recently implemented the GetWellNetwork®, Inc., a leading intuitive platform in Interactive Patient Care™ (IPC) to offer personalized support and information to patients upon checking in.
Categories