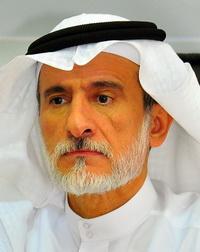 Al- Mazroa: Ministry plans to expand industry infrastructure and build 63 hospitals in the coming 5 years
Riyadh, April 14, 2014 – Dr. Salah Al- Mazroa, Deputy Minister of Health for Engineering Affairs and Supply for Saudi Arabia, underlined the importance of the Saudi Health Exhibition & Conference as an ideal platform to exchange expertise and learn about the latest products, technologies and international trends in the healthcare industry; further highlighting the pivotal role of the event in developing the healthcare sector in Saudi Arabia. The announcement went in line with the continuous sponsorship and support of the Ministry of Health (MOH) to the Saudi Health Exhibition & Conference that will take place from May 19 to 21, 2014 at Riyadh International Convention & Exhibition Center (RICEC).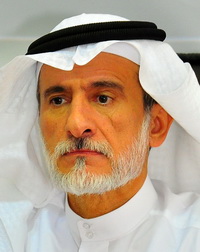 Through its support, MOH reaffirms the importance of providing the best medical services to all Saudi population in an effective and uncomplicated manner under highest standards of quality. The Ministry further revealed its expansion plans aimed at improving service infrastructure and quality through use of best technologies and specialized devices. It is planning to establish a total of 63 new hospitals within the coming five years, thus increasing bed capacity by almost 50 per cent to reach around 68,000 beds, compared to 38,000 beds today.
"The Saudi Health Exhibition & Conference offers an interactive platform aiming to contribute to the healthcare infrastructure development in the Kingdom, as it provides healthcare service providers and specialized local companies the opportunity to explore the latest innovations, trends, advanced technology solutions, as well as best international practices in the industry. The event provides new prospects to boost foreign investments in the local healthcare industry and enables the local market to benefit from the leading expertise of foreign companies, thereby improving the level of local healthcare services and enhancing industry performance. The event is expected to attract a growing number of visitors and exhibitors, compared to its previous edition", Dr. Al- Mazroa added.
Saudi Health Exhibition & Conference 2014 is being organized in cooperation with Riyadh Exhibitions Company (REC) and Informa Life Sciences Exhibitions. The event is expected to accommodate over 300 exhibitors ranging between local, regional and international medical companies, healthcare service providers, agents, suppliers and distributors to shed light on the latest products, technologies and services for an audience comprising healthcare specialists from various industry fields.
The exhibition will feature nine CME-accredited conferences to highlight significant health issues in the Kingdom as well as the wider region. These topics include nursing, hospital management, medical laboratory, cardiology, technical management of radiology as well as the future of radiology in KSA, nuclear medicine, rehabilitation and the future of Saudi Arabia's healthcare sector.
 For more information, log on to www.saudihealthexhibition.com.
Categories