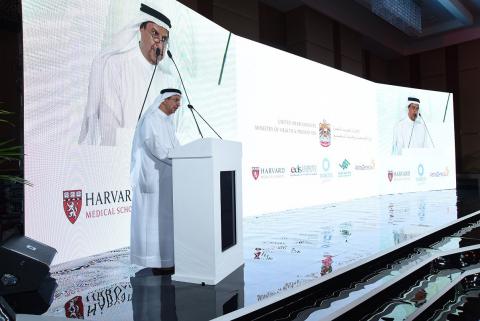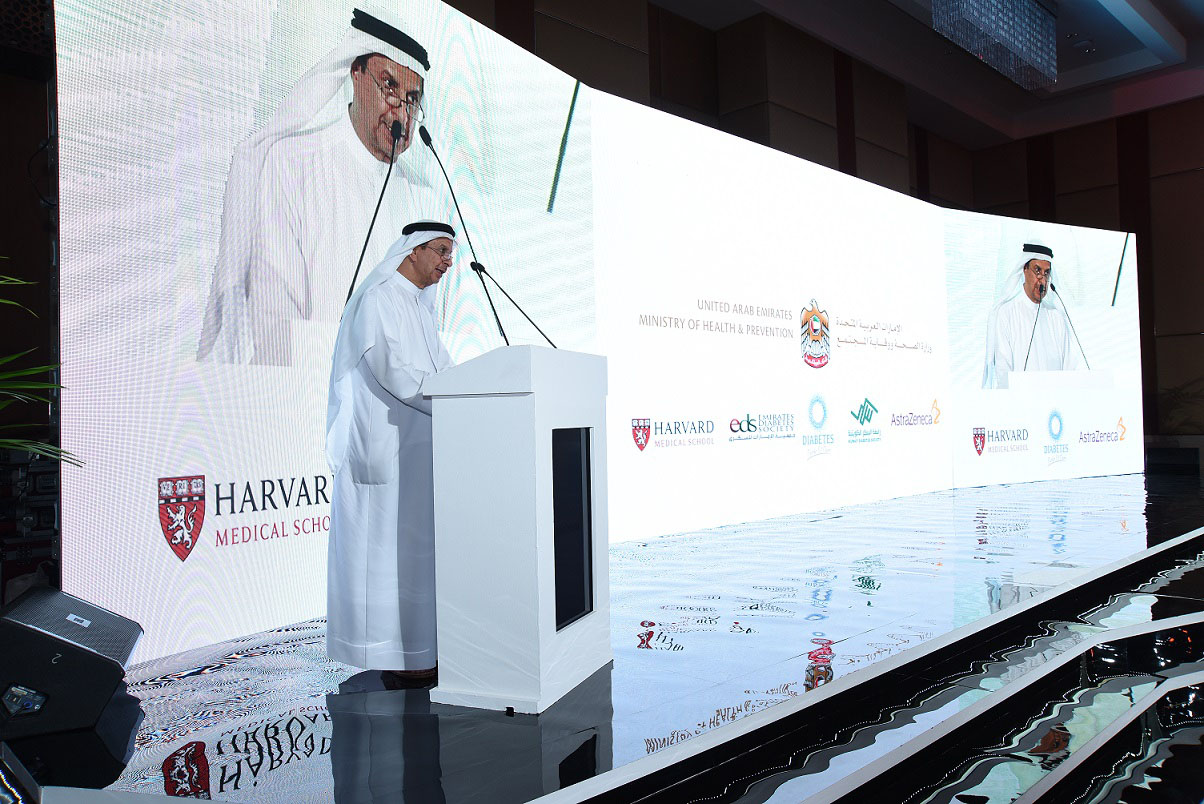 The Ministry of Health and Prevention (MOHAP) has launched the 'Harvard Diabetes Management Program', in collaboration with AstraZeneca as part of the Circle of Care initiative and the Hope Project launched earlier in 2016, in cooperation with the Emirates Diabetes Society. The program was introduced in the presence of Dr. Buthaina Abdullah bin Balila, President of the Non-Communicable Diseases Division Department, the directors and heads of departments in the Sector, and members of the Diabetes Committee with Dr. Enrique Capellero.
The program looks to train family doctors and general practitioners of primary health care, where the first batch, consisting of 20 family doctors from the Ministry were enrolled in the six-month educational program, including several distance learning programs. The Care Circle program offers a primary approach to diabetes treatment using fully-customized educational tools and training targeting all the society including citizens and residents, taking into consideration the diversity among cultures, beliefs and backgrounds that affect the lifestyle of diabetes type 2.
H.E. Dr. Hussein Abdel Rahman Rand, Assistant Undersecretary for Health Clinics and Centers, underscored the commitment of the Ministry to reduce the prevalence of diabetes in the country from 19.3 per cent in 2015 to 16.28 per cent by 2021 as it is one of the health goals of the National Agenda 2021 and comes in line with the Ministry's strategy to provide comprehensive and integrated healthcare in innovative and sustainable ways to ensure community protection against disease. He added that the Ministry has developed plans, programs and strategic partnerships to protect the community and achieve the country's targets, including the promotion of continuing medical education for physicians through the launch of the 'Harvard Diabetes Management Program'.
Dr. Buthaina Abdullah bin Balila, has explained that this program comes as part of the Continuing Medical Education component of the Circle of Care Program. The ministry has launched in collaboration with AstraZeneca, the Harvard Diabetes Management Program, which aims to improve and update the knowledge, competencies and skills of general practitioners and primary care physicians to design suitable treatment plans for patients with diabetes of type 2 and meeting the needs of diabetic patients.
Categories