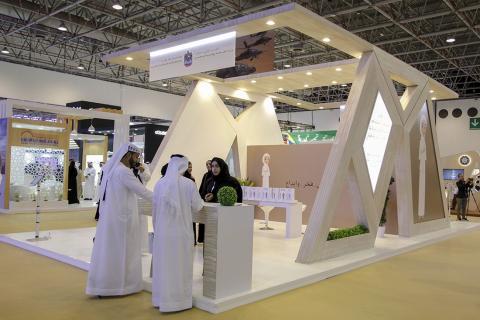 Move aimed at enhancing the attractiveness of the nursing profession among citizens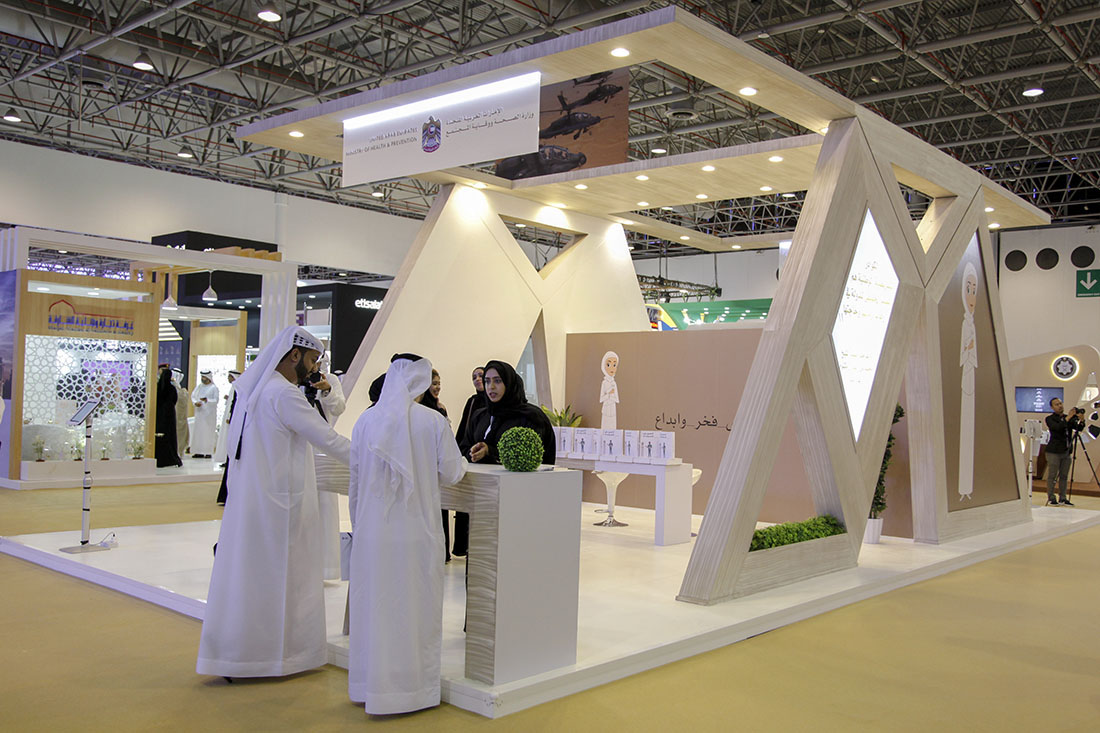 The Ministry of Health and Prevention (MOHAP) is participating at the 20th edition of the National Career Exhibition, which is taking place from February 7 to February 9, 2018 at the Expo Center Sharjah. The event, an integral part of the UAE government's initiatives to successfully integrate national manpower into the country's workforce, is held under the patronage of His Highness (H.H.) Dr Sheikh Sultan bin Mohammed Al Qassimi, Member of the UAE Supreme Council and Ruler of Sharjah. The National Career Exhibition is aimed towards attracting students, graduates, trainees and job seekers to further promote the integration of young graduates into the human resources of government institutions and the private sector.
His Excellency (H.E.) Dr. Yousif Al Serkal, Assistant Undersecretary for Hospitals shared that the event is known as one of the most important events that has helped play a key role in the move towards Emiratization and career development opportunities. MOHAP's presence at the exhibition is part of the efforts to promote Emiratization across the medical industry--especially in enhancing the attractiveness of the nursing profession, which is part of the national initiatives adopted by the Council of Ministers to actively contribute to the provision of comprehensive and integrated health care in innovative and sustainable ways to ensure the prevention of disease. The profession is widely being promoted under the slogan 'Nursing pride and creativity.'
Al Serkal revealed the Ministry's strategy to consolidate the nursing profession in order to meet the demand for nursing positions--helping to change the stereotype of nurses and clarifying the professional future for them through the provision of scholarships. The assistant undersecretary shared that one of the programs under the Ministry offers selected UAE nationals with free tuition fees, transportation and housing in addition to monthly financial incentives.
Meanwhile, Dr. Sumaya Mohammed Al Balushi, Director, Department of Nursing, MOHAP, emphasized on the importance of the Ministry's presence at the event, which is highlighted by the move to attract and encourage young citizens to join the nursing profession and prepare a distinguished and effective graduate capable of competing in the labor market--especially in the efforts to address the demand for local nurses and offer opportunities for professional development.
Al Balushi pointed out that the Ministry was able to successfully organize a series of workshops for students in cooperation with the Ministry of Education where invited resource speakers talked about the advantages of the nursing profession and highlight the role of the national initiative to enhance the attractiveness of the nursing profession.
She said that the ministry's participation in the exhibition falls in line with its strategy to promote job opportunities available to increase the percentage of national cadres in medical, nursing, technical and administrative specialties in addition to offering the services provided by the Ministry to all members of the society.
Categories