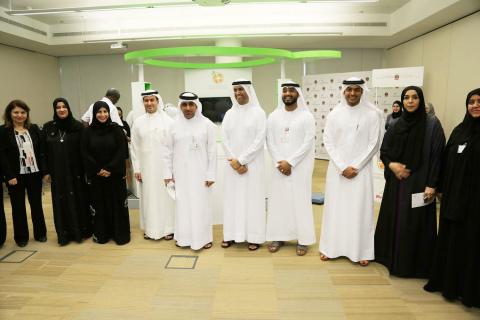 Initiative aligned with National Happiness and Positivity Program
The Ministry of Health and Prevention, represented by the Department of Health Education and Promotion, has launched the 'Healthy and Positive Work Environment' initiative in ceremony held at the headquarters of the Dubai Telecommunications Regulatory Authority (TRA). The initiative provides public employees from 10 government agencies with the right information and skills to help establish healthy habits and change their perceptions towards healthy meals, while building a work environment that is supportive of a healthy lifestyle.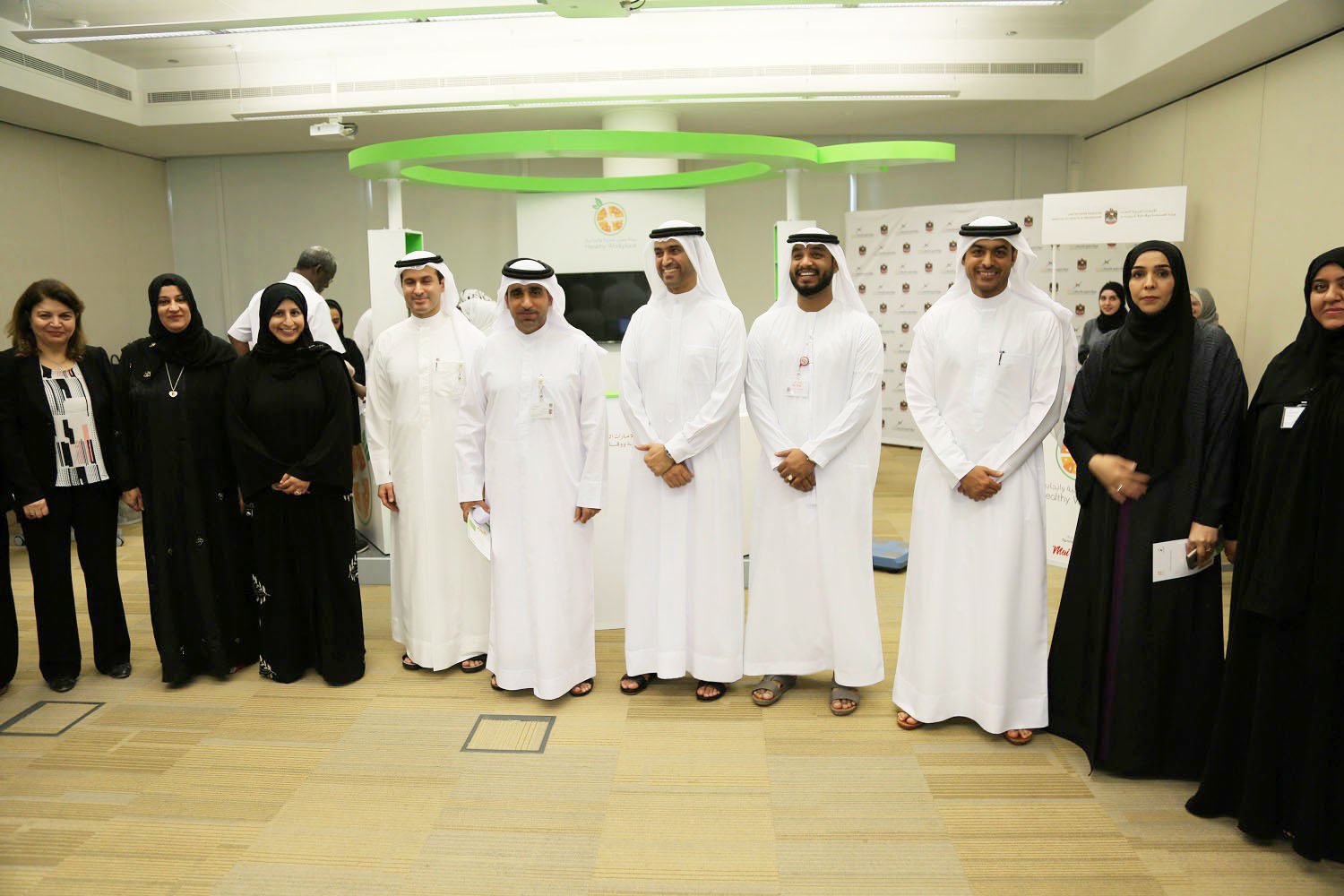 Several educational activities, medical consultations, and awareness campaigns have been lines up to showcase the benefits of drinking water and eating fruits and vegetables as part of the initiative. Additionally, the initiative seeks to establish a supportive work environment where employees are encouraged to adopt healthy habits and lifestyles and positive attitude.
H.E Hamad Obaid Al Mansoori, Director General of the TRA, said: "I would like to thank the Ministry of Health and Prevention for this initiative, which reflects the Ministry's excellence and its continuous efforts to achieve positive results for our society and in accordance with the directives of the wise leadership. In my opinion, this type of initiative contributes to the realization of the vision of the UAE 2021 and its goals directed towards addressing national health concerns—widely helping in the promotion of health awareness among government employees in the UAE. I would also like to commend the presence of private sector companies as supporters of the initiative, reflecting the positive partnership between different sectors to serve the community. "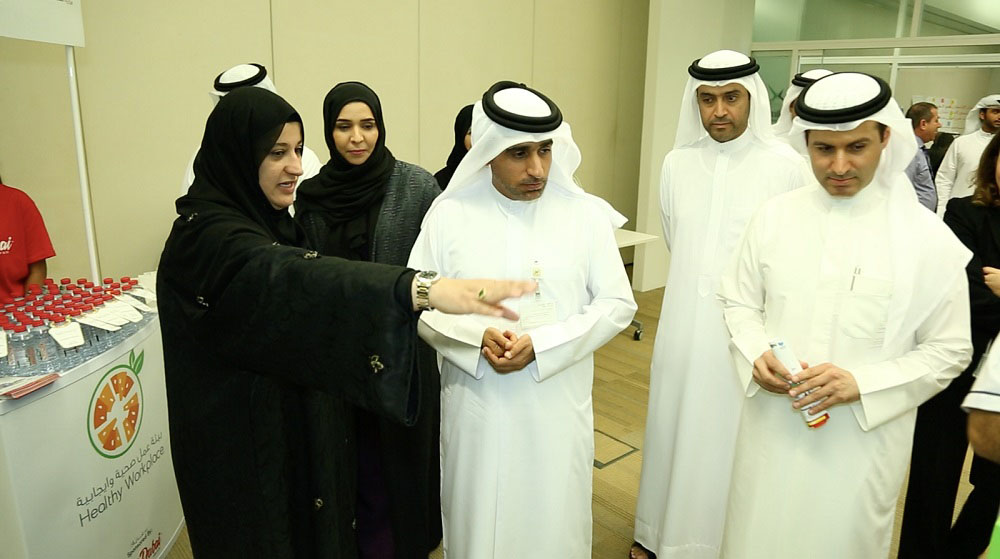 Dr. Hussein Abdel Rahman Al Rand, Assistant Undersecretary for Health Clinics and Centers, said that the 'Healthy Work Environment' initiative is part of the country's efforts to promote and increase awareness of the benefits and advantages of maintaining a healthy lifestyle in the community along with the creation of a conducive and healthy. And positive in the work environment.
"Through this initiative, we aim to provide a healthy environment in the workplace because of its positive impact on the performance of the organization and employees by focusing on healthy lifestyles that protect staff from chronic diseases such as diabetes, hypertension, obesity and depression by providing places for physical activities in the workplace, eating healthy food, stopping smoking, and coping with work pressures.
The Ministry of Health and Prevention thanked the official sponsors of the initiative, May Dubai and Delmonte, for supporting and participating in the initiative.
Categories