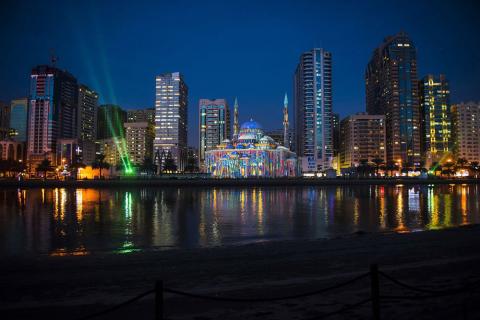 The Sharjah Light Festival has bathed the emirate's Khalid Lagoon with multicolored lights, illuminating its waterfront attractions and architecture in a multidimensional spectrum. The Khalid Lagoon and Palm Oasis will be host to spectacular displays until February 17.
Cambodian artist Cindy Lo has designed a light show titled 'A House in the Sea Under the Moonshine' at Masjid Al Noor. Lo has created cosmic geometric shapes and colors with charming lights spreading in harmonious movement on the facade of the Mosque. They form abstract paintings, pictorial art and a mixture of images that interact with the structures and details of the beautiful building. The show embodies the creativity of Lo, who is known for paintings that evoke reality and connections between the infinitesimal and the infinite. The artist is also recognized for specializations focusing on the links between the ancestral image of the universe and contemporary cosmology.
The Light Carousel show at Khalid Lagoon in Sharjah features the work of artist Nicholas Gautier, who wields his highly technical skills and experience in lighting. Gautier utilizes advanced technology to produce a stunning, dynamic show using powerful searchlights. The show, aptly named the 'Sky Tracer,' starts with powerful searchlights scanning the surrounding skies and waters of the lagoon, while spinning lights send out an intense myriad of colors in all directions at high speeds –like a carousel freewheeling over the lagoon, lighting up the sky in a multidimensional spectrum.
Visitors to the Palm Oasis, which is located next to Masjid Al Noor, will enjoy a spectacular installation, titled 'A-Maze-in.' The captivating structure, designed as an immersive experience by Nomada Design Team, represents a fantastic maze of lights. Visitors can enter through one of the 14 openings and immerse themselves in the tunnels of light.
All shows will take place from 6 pm to 11 pm on weekdays and from 6 pm to midnight on weekends.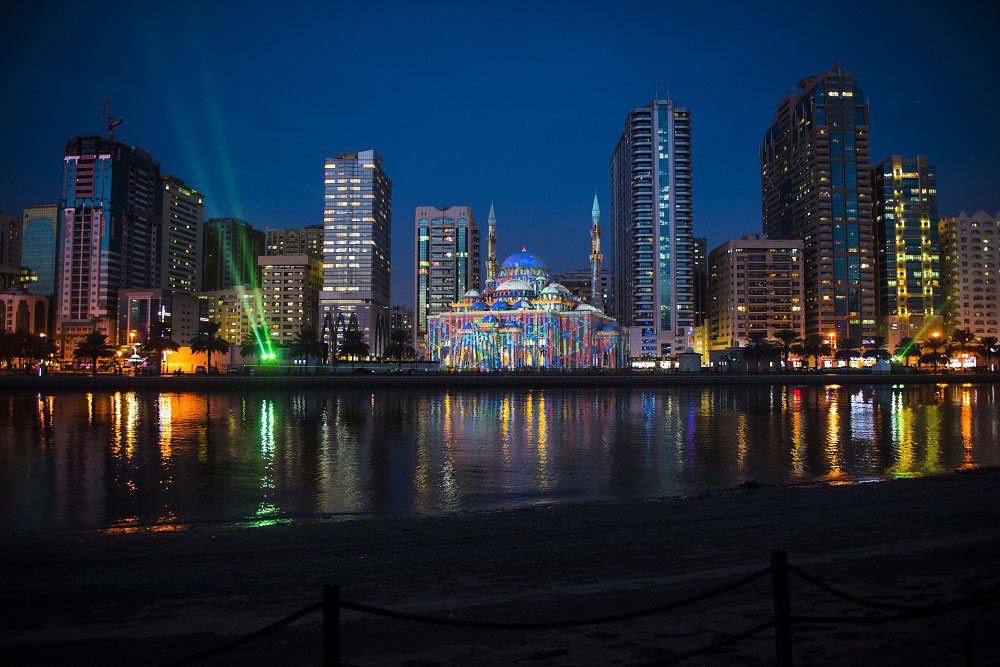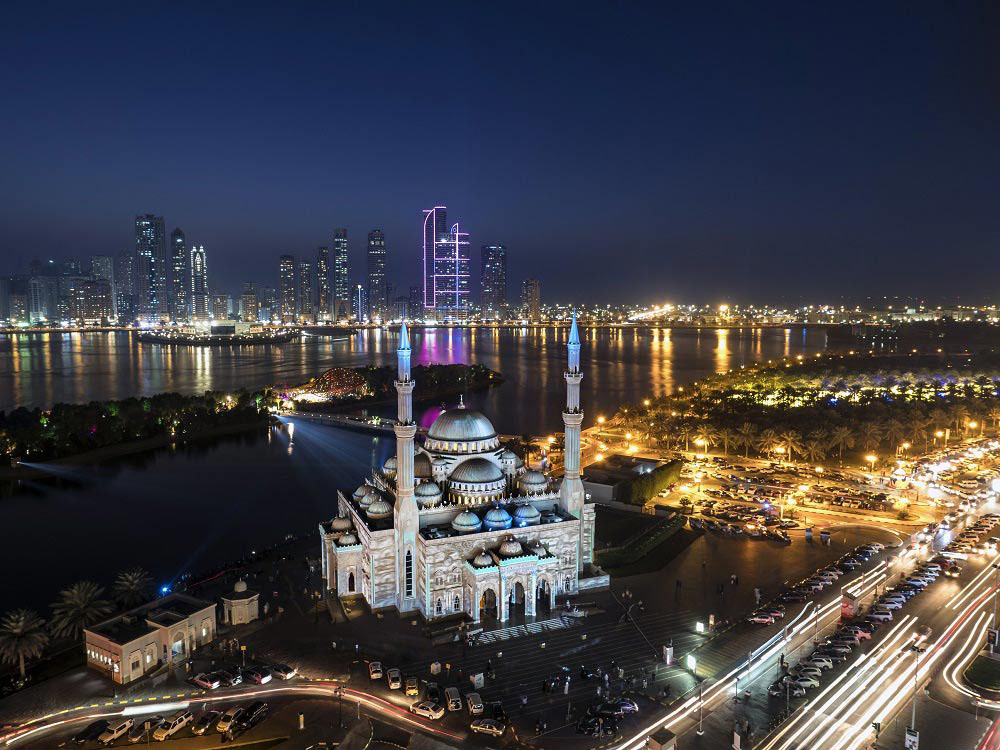 Categories