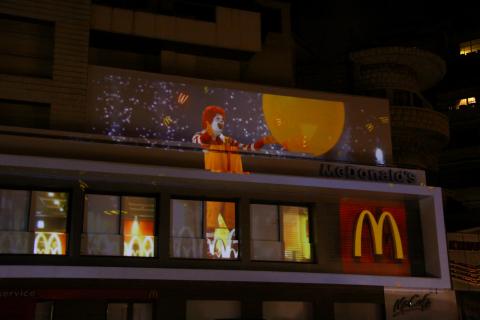 The Grand reopening of the newly renovated McDonald's restaurant in Ain El Mreisseh on Saturday June 7th under the patronage of H.E. Michel Pharaon, Minister of Tourism was truly a spectacle to behold.
The event was attended by top management from McDonald's Lebanon, as well as partners and suppliers of Miknas Food, McDonald's Licensee in Lebanon.
"McDonald's Ain El Mreisseh was the second McDonald's restaurant to open in Lebanon and the first one in the heart of Beirut. We are honored to see it today as a reference point in this beautiful, rich and historical area." said Mr. Karim Miknas, Managing Partner of  McDonald's Lebanon.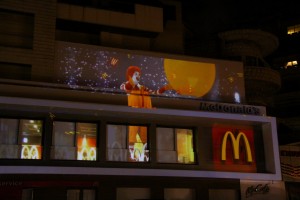 Speaking of the significant investment behind the renovation, he added that "the renovation of McDonald's Ain El Mreisseh is in line with our plan to refresh the brand in Lebanon as we have done with the renovation of our Bliss Street AUB branch, Dunes Center Verdun location, Jounieh (Sarba) restaurant, Sami El Solh (Badaro) and Dora branches. Modernizing the experience is at the core of our future vision.  We believe in Lebanon and will continue to make the right investments  and fulfill our part in encouraging others in the food and beverage industry to do the same in driving investment in into our country.
In addition to a completely renovated interior and exterior façade, the restaurant features a new McCafe with a wide selection of coffees served by specially trained baristas. The restaurant will continue to offer the exceptional car service as well as "grab and go" window to cater for the convenience of customers
Brand icon Ronald McDonald paid a special visit to the renovated restaurant where he organized a special raffle draw where many customers won different prizes.
After sunset, Ain el Mreisseh was lit up with a spectacular 3D mapping projection executed by 3D Mapping Factory that brought the new McDonald's façade to life adding an innovative twist to the redesigned restaurant.
Categories