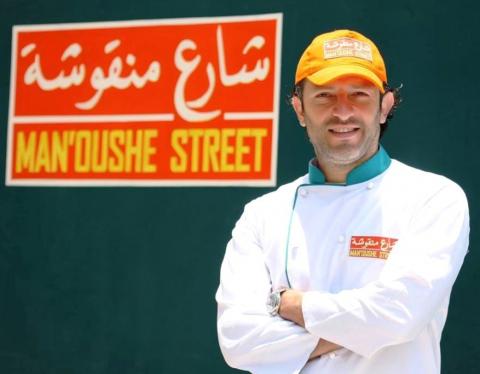 UBD will be opening 12 new branches in Qatar
June 16, 2014 - Man'oushe Street, a popular Middle Eastern eatery that serves traditional, home-styled street food, has announced the signing of a strategic new franchising agreement with United Business Development (UBD), one of Qatar's leading restaurant management groups. Under the terms of the franchise agreement, UBD is set to open 12 new Man'oushe Street branches  bringing to Qatar the famous dining brand that has been made widely popular for its mana'eesh, bureks, wrap sandwiches, and sweets.
"We are very upbeat with this new franchising agreement with UBD, which is reputed to be one of Qatar's leading restaurant management groups. This partnership wholly reflects the growing popularity of the Man'oushe Street brand—which has now become a crowd favorite for healthy and filling meals among diners in the region," said Jihad El Eit, Founder and CEO, Man'oushe Street. "UBD is one of the many companies who have expressed their interest to enter into franchising agreements with us. Rest assured, we will continue to remain fully committed in our efforts to expanding Man'oushe Street's reach in the Middle East region and beyond."
As part of the franchising agreement, Man'oushe Street will provide training of new employees and the regular supply of all raw materials needed for the operations of the new branches from the central kitchen. Man'oushe Street will also conduct regular quality audits and inspections to ensure that these new franchises will continue to maintain the high-quality of service, food and its facilities that Man'oushe Street is known for.
UBD is a restaurant business management group that holds the franchisee rights to several dining concepts in Qatar like Italian restaurant Vapiano's; the Saffron Lounge, a leading Indian restaurant that has been voted as the 'Best Indian Restaurant in Doha' by Time Out Qatar for the last three years; fresh to eat concept restaurant Dean & David, Asian eatery Wokbox and several local café shops and bistros.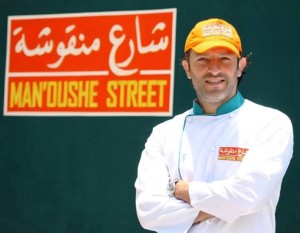 "We have been following the success story of the Man'oushe Street chain of restaurants and have been very impressed with their achievements—which is evident in the growing popularity of their signature menu of mana'eesh, bureks, wrap sandwiches, and sweets. We are confident that our in-depth understanding of the food and beverage market will allow us to successfully leverage the Man'oushe Street brand across today's consumers in Qatar," concluded Abdul Aziz Al Kholaifi, Chairman, United Business & Development Co. UBD.
About Manoushe Street:
Manoushe Street is a popular Middle Eastern eatery serving traditional home style street food. Established in 2010, Manoushe Street aims at serving food that connects tradition with the fast paced lifestyle of people today. The company offers a wide range of nutritious meals like manakeesh, bureks, wrap sandwiches, pizza and sweets, which is prepared extensively by infusing traditional home cooking practices and modern day innovations for a perfect healthy meal.
Categories