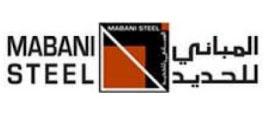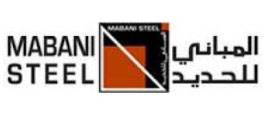 Leading supplier of structural steel buildings to design, supply and install steel structure for one of the biggest malls in KSA and GCC region
Mabani Steel, a major supplier of Structural Steel Buildings under the Al Rajhi Building Solutions Group, one of the Middle East region's premier construction companies and a part of Al Rajhi Holding, a leading business entity from the Kingdom of Saudi Arabia (KSA), has revealed a contract win to provide steel structure solutions for the Avenue Mall megaproject. Under the terms of the contract, the company will design, supply and install steel structure for the new mall, which is being positioned to be one of the biggest malls in the KSA and the GCC region upon its completion in December 2020.
The scope of work covers key parts within the interior and exterior sections of the mall, including main structural components of more than 13,000 MT. Design for the steel structures are expected to be completed by January 2018, whereas fabrication is planned to be completed by May 2018 and installation at the work site to be done by October 2018 as per the approved schedule and plan.
Dr. Khalid Al Rajhi, Chairman, Al Rajhi Building Solutions Group, said, "We are proud to announce that Mabani Steel will be designing, supplying and installing the steel structures to be used across the King Avenue Mall megaproject in the KSA. This contract win reflects the continued confidence in the company as a world class provider of steel construction solutions that range from detailing to on-site erection along with maintenance and after sales services."
The King Avenue Mall, which occupies an area of 125,000 square meters, will house youth & family hubs, hotels, a central plaza, entertainment areas, food courts and large retail shops showcasing all global brands under one roof. The structure of the mall is set to highlight a unique elliptic shape that gives the building a monumental, royal and luxurious identity.
"We have awarded the scope of supplying and erecting the steel structures for the King Avenue Mall project to Mabani Steel.  We are confident that they will complete the task as per the schedule. This new partnership signals the start of a longer business relationship--aiming to work together in other projects in Saudi Arabia that are aligned with the Kingdom's Vision 2030 to strength the economy, while creating job opportunities for Saudi youth," concluded Adnan Deeb, Operations Manager, Umm Al Qura & Al Nahla for Investment.
Categories