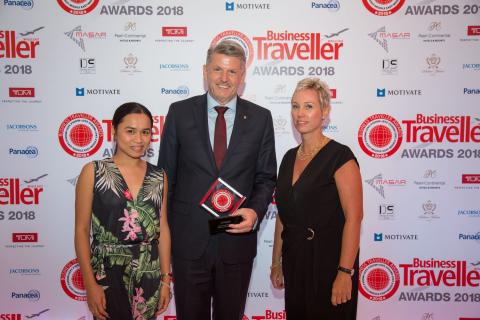 German airline shortlisted for four categories
Lufthansa Group airline SWISS also shortlisted
Lufthansa has been named Best European Airline serving the Middle East at the Business Traveller Awards 2018 last night in Dubai.
The award underlines the airline's strong commitment in the region and long-lasting presence in the UAE market. This achievement follows a historic year for the airline, as Lufthansa became the only European 5-Star airline, after receiving the prestigious accolade from Skytrax in December 2017.
"This award simply proves that our customers in the Middle East appreciate Lufthansa's wide-range offering of innovative products and services. Our long-term commitment to the market combined with our major investments in digitalization and modernization has led us to receive this well-deserved recognition." said, Karsten Zang, Senior Director Sales Gulf, I. R. Iran, Pakistan, and Afghanistan, Lufthansa Group after accepting the great honor.
The Business Traveller Awards recognise and celebrate the achievements of the industry's leading players who have performed outstandingly in their chosen field over the last 12 months. As well as winning the Best European Airline serving the Middle East, Lufthansa was shortlisted for three other categories, including Airline with The Best Cabin Crew, Airline with The Best Premium Economy Class and Airline with the Best Frequent Flyer Program. Lufthansa Group airline SWISS was also shortlisted for Best European Airline Serving the Middle East.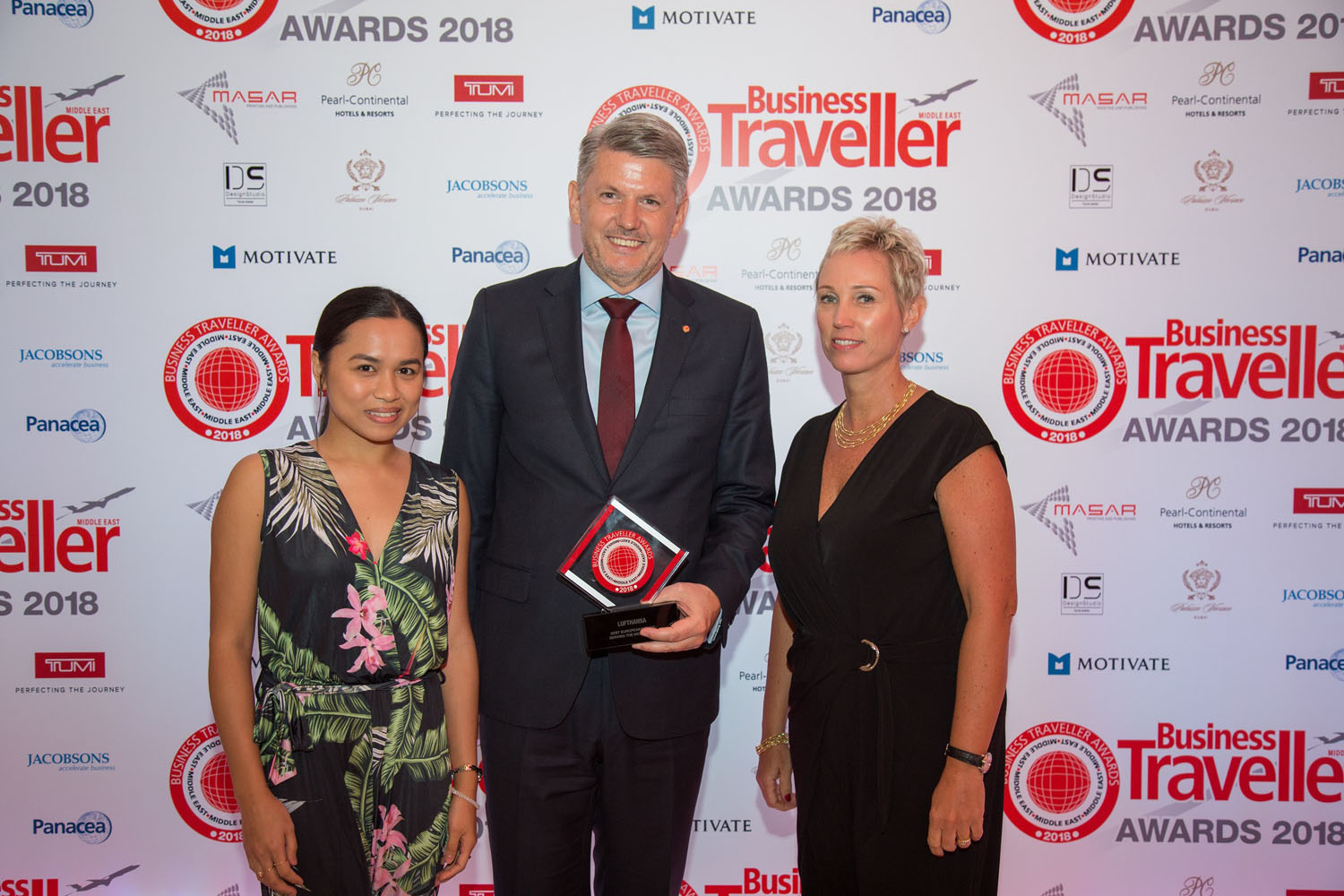 Left to right : Rosie dela Rosa, Senior Manager Marketing – Lufthansa, Karsten Zang, Senior Director Sales Gulf, I. R. Iran, Pakistan, and Afghanistan, Lufthansa Group and Eliette I. Griffith, Marketing Communication & Product Manager - Gulf, I.R. Iran, Afghanistan and Pakistan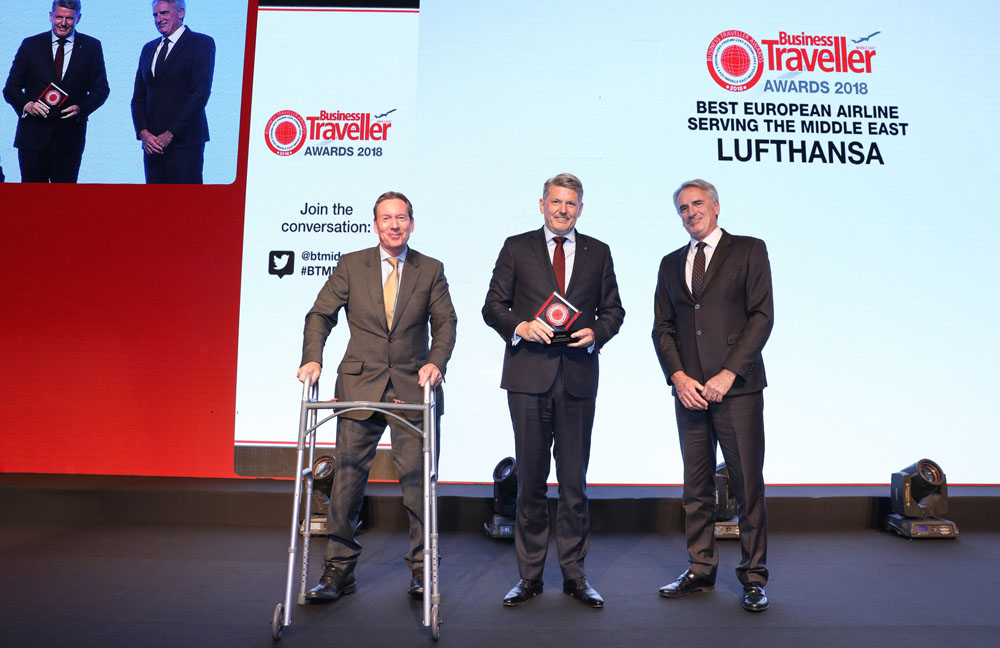 Left to right : Frank Gardner OBE, Karsten Zang, Senior Director Sales Gulf, I. R. Iran, Pakistan, and Afghanistan, Lufthansa Group and H.E Gerard Seeber, Australian Consul General in Dubai and Senior Trade Commissioner
Categories