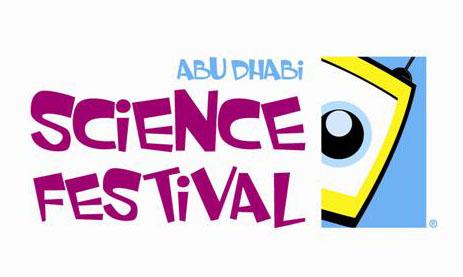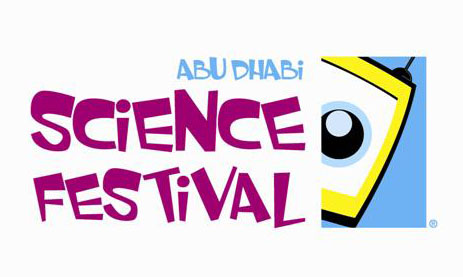 Support of local private & public sector entities crucial to festival's enduring success
The Abu Dhabi Department of Education and Knowledge (ADEK) has confirmed that 40 per cent of the 71 exciting and educational activities lined up for the upcoming 7th Abu Dhabi Science Festival (ADSF) it is organizing under the patronage of H.H. Sheikh Mohammad Bin Zayed Al Nahyan, Crown Prince of Abu Dhabi and Deputy Supreme Commander of the UAE Armed Forces, will involve local organizations.
The annual ADSF has grown into the region's biggest science festival thanks to the support of the strategic sponsors and numerous organizations and companies in Abu Dhabi fully supportive of ADEK's advocacy of inspiring innovation and discovery among youths. There will be a total of 29 locally-prepared events for this year's edition running from November 9 to 18, 2017 geared towards attracting interest in the Science, Technology, Engineering and Mathematics (STEM) disciplines.
Among the local entities involved in ADSF 2017's events are the Emirates Foundation, CR8 Robotics, New York University Abu Dhabi, Abu Dhabi Distribution Company, Iftah Ya Simsim-Bidaya Media, Takamul Academy for Talented Children, The New England Center for Children, Al Sadeem Astronomy, Abu Dhabi Food Control Authority, Spacetoon International FZ-LLC, Abu Dhabi University, Edith Cowan University, the Family Development Foundation, Tiny Dreams Nursery, Paris Sorbonne University Abu Dhabi, the Ministry of Climate Change and Environment, and Sharjah Children's Centres.
Engineer Sanad Humaid Ahmed, Deputy Chairman of the Innovation Committee and ADEK's Knowledge Management Acting Division Manager, said: "The support of local companies and organizations has been instrumental to the sustained success of the ADSF. We would like to extend our appreciation to the 20 distinguished locally-based organizations and companies that have generously shared their time, effort and expertise to ensure a memorable and highly productive experience for students this year. Their participation helps add local dimensions to the festival, while nurturing the nation's future scientists and technologists with STEM related learnings."
The ADEK is organizing the 7th annual Abu Dhabi Science Festival in collaboration with major government and private entities such as Dolphin Energy (Presenting Sponsor), Mubadala and Emirates Transport (Affiliate Sponsors), Emirates Nuclear Energy Corporation (Content Sponsor), Abu Dhabi Media (Exclusive Media Partner), Marina Mall and Dalma Mall (Mall Partners) and several local universities.
Events will be held simultaneously at Khalifa Park in Abu Dhabi and Al Ain Zoo. Interested parties can visit ADSF's website www.abudhabisciencefestival.ae or download the new official 'ADSF' mobile app for more information or to register for the event.
About the Abu Dhabi Department of Education and Knowledge
The Abu Dhabi Department of Education and Knowledge was established with reference to the Amiri decree issued in September 2017, to change the name of the Abu Dhabi Education Council to the Abu Dhabi Department of Education and Knowledge (ADEK). ADEK's main role is to sustain Abu Dhabi's leading position as a socio-economic hub with emphasis on nurturing future leaders via a cutting-edge national education curriculum which incorporates high quality learning outcomes, while promoting a culture of creativity, sustainability and excellence, with focus on developing human, social and economic capabilities.
Dolphin Energy Limited
 Dolphin Energy Limited was created to develop substantial energy projects throughout the GCC and to create long-term economic wealth and new business opportunities for GCC citizens, far into the future. Dolphin Energy's major strategic initiative, the Dolphin Project, involves the production and processing of natural gas from Qatar's North Field, and transportation of the dry gas by sub-sea export pipeline from Qatar to the UAE, which began in July 2007. The long-term customers for Dolphin gas from Qatar are ADWEC (Abu Dhabi Water & Electricity Company), DUSUP (Dubai Supply Authority) and OOC (Oman Oil Company). Each has signed a gas supply agreement with Dolphin Energy for 25 years. In addition, SEWA (Sharjah Electricity & Water Authority) and RAK Gas LLC have also signed separate, long term agreements. Dolphin Energy is owned 51 percent by Mubadala Development Company, on behalf of the Government of Abu Dhabi – and 24.5 percent each by Total of France and Occidental Petroleum of the USA. Detailed information about Dolphin Energy can be found on: www.dolphinenergy.com
Categories