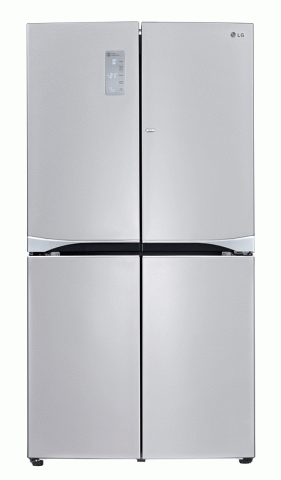 Beirut, June 30, 2014: As part of its continued efforts to provide Lebanese consumers with its latest technological innovations, LG Electronics and its exclusive consumer electronics distributor in Lebanon SEALCO recently announced that its revolutionary "P-Next 3" refrigerator — the latest in its mega capacity, 4-door refrigerators — will become available in the local market during this month.
Designed primarily for families needing extra storage space, the "P-Next 3" 4 doors Refrigerator builds on LG's longstanding track record in creating high-capacity, energy-saving refrigerators that offer intelligent space-utilization solutions. The "P-Next 3" delivers the large capacity of 32 Cu ft along with 26 Cu ft model in an inventive design that features the world's first door-in-door concept, allowing users to manage their storage more efficiently while having easy access to frequently used items.
One of the most anticipated features offered by the "P-Next 3" is its advanced uniqueinverter linear compressor, which enables high-capacity storage while keeping energy costs at bay. This is further aided by the "P-Next 3" high-density insulation, which prevents cold air from escaping and maintains the freshness and durability of stored items.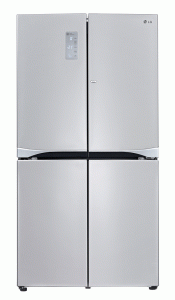 "The "P-Next 3" 4 doors REF continues LG's tradition of catering to the ever-evolving needs of modern-day consumers," commented Sean Lee, General Manager of LG Electronics in Lebanon. "As many families consistently require more storage space in their refrigerators, the "P-Next 3" provides the highest capacity available on the market while still allowing for ease-of-access and keeping energy consumption to a minimum."
LG is backing the "P-Next 3" with a no-hassle, 10-year warranty — a testament to the durability the company has engineered into the product. The company has also developed a smart diagnosis system that allows for convenient, sound-based diagnosis of technical issues over the phone, thus simplifying the process of post-sale customer support.
About LG Electronics, Inc.
LG Electronics, Inc. (KSE: 066570.KS) is a global leader and technology innovator in consumer electronics, mobile communications and home appliances, employing 87,000 people working in 113 locations around the world. With 2013 global sales of USD 53.10 billion (KRW 58.14 trillion), LG comprises five business units — Home Entertainment, Mobile Communications, Home Appliance, Air Conditioning & Energy Solution and Vehicle Components — and is one of the world's leading producers of flat panel TVs, mobile devices, air conditioners, washing machines and refrigerators. LG Electronics is a 2013 ENERGY STAR® Partner of the Year. For more news and information on LG Electronics, please visit www.LGnewsroom.com.
About LG Electronics Home Appliance Company
The LG Electronics Home Appliance Company is a global leader in the home appliance industry, dedicated to offering healthier and greener products, blending smart technology and trend-setting design and providing a complete solution for improving daily life. LG's insightful products, including refrigerators, washing machines, dishwashers, cooking appliances, vacuum cleaners, built-in appliances, and healthcare products are designed to resonate with consumers around the world. LG's innovative technologies and convenient features, including the world's first smart refrigerator, steam washing machine and lightwave oven, set new trends in the appliance industry. For more information, please visit www.lg.com.
Categories