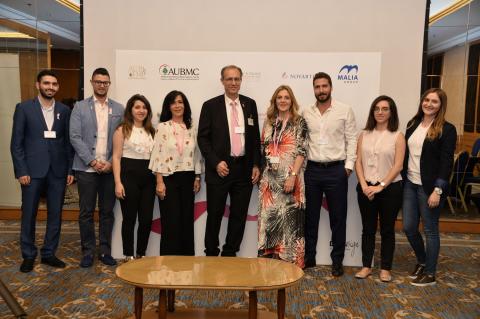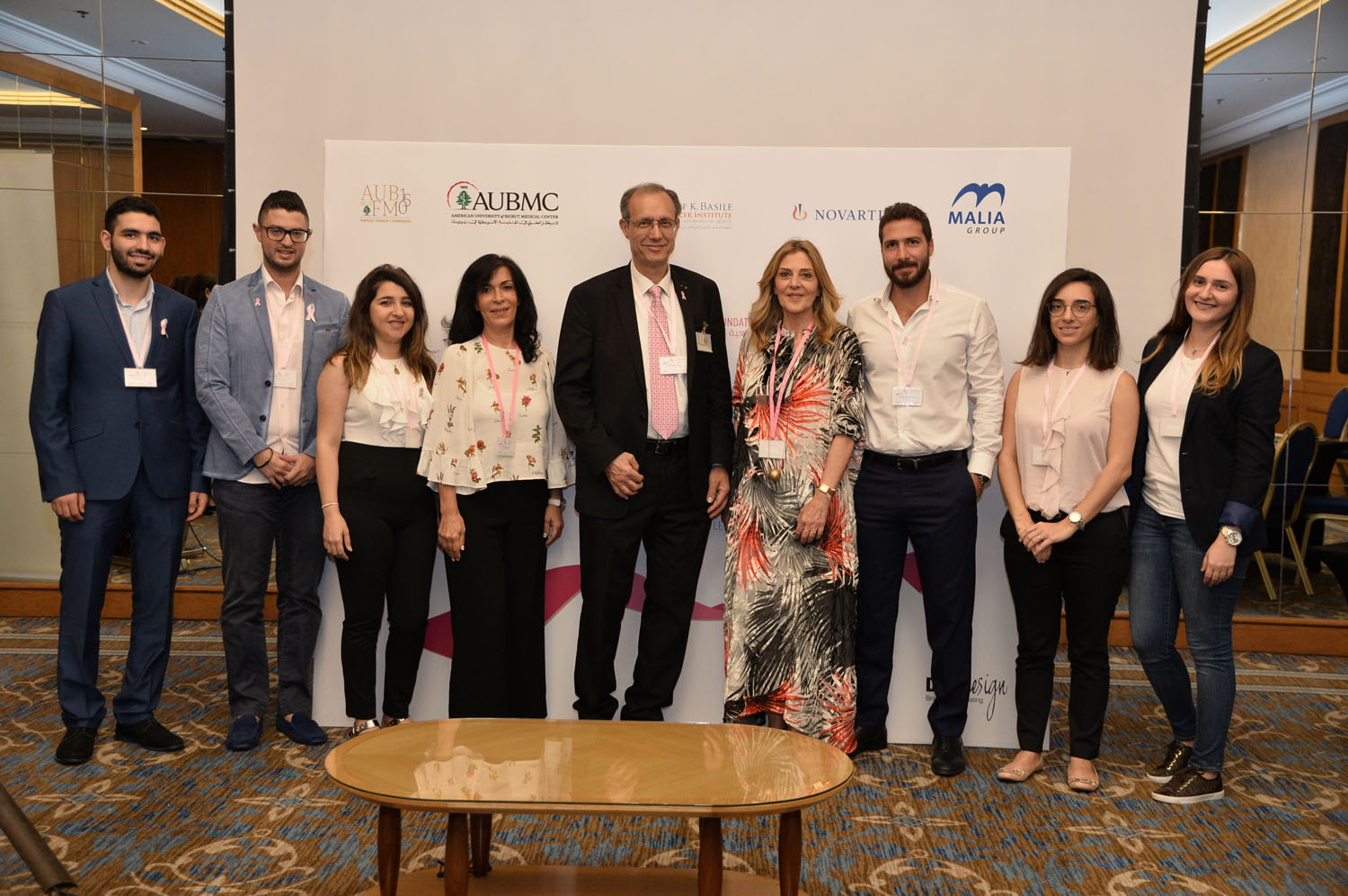 Organizing Team
"You never know how strong you are until being strong is your only choice". In this same context, the Lebanese Breast Cancer Foundation and Breast Center of Excellence at the American University of Beirut chose to spread hope and courage amongst women with an advanced stage of breast cancer, through a workshop entitled "Patient Empowerment Workshop", organized at Rotana Gefinor Hotel in Beirut on October 13, 2016.
October, known as the official month for awareness on breast cancer, witnessed the start of a singular and pioneer initiative in the Middle East, translated into a workshop organized by the Lebanese Breast Cancer Foundation aiming to help breast cancer patients. A great number of experts in the field and media representatives were present during this day to support and give a glance of hope to the breast cancer patients and their families.
The program of this workshop was organized to guide and entertain the participant women. It included sessions on nutrition, sexology, psychology, oncology, meditation and beauty. After lunch, the participants attended a photo-shoot that will serve as a social awareness instrument on breast cancer.
Commenting on the workshop, Dr. Nagi El Saghir, President of the Lebanese Breast Cancer Foundation, said: "This pioneer initiative in the Middle East, for the second year in a row, underlines the importance of not only screening and early diagnosis, but also pay more attention and care to women who have advanced breast cancer as well. This workshop aims at empowering women with education and courage in order to ensure better living while getting the most advanced and best cancer treatment, and that with full dignity and support. Workshop provided information on the different symptoms, solutions and ways of coping with the disease. The support of the patient's family, as well as friends, volunteers, staff, nurses and doctors is key to hope, perseverance and standing up against cancer. We are gathered here today to encourage and spread awareness on the different means that allow patients to keep on fighting to cope with breast cancer and survive."
Mirna Sabbah Hoballah, Vice-President of the Lebanese Breast Cancer Foundation, expressed great relief and happiness for the success of this workshop and for having a positive impact on the lives of patients with breast cancer.
The Lebanese Breast Cancer Foundation is known for its role in social health awareness, medical and psychological support of patients, as well as fundraising and financial support of breast cancer patients, in partnership with the Breast Center of Excellence of the Naef K. Basile Cancer Institute at American University of Beirut Medical Center. Awareness and fundraising activities are organized at municipalities, schools, institutions, banks and work places in all parts of Lebanon throughout the year. .
This patient empowerment workshop was supported by an unrestricted grant from Novartis. LBCF also thanks Malia Group for their support, as well as Malia Group who sponsored the event's "Beauty and Personal Care Section" by offering valuable giveaways to all attendees, patients and their family members, from Cosmaline and Catrice products.
Patients and their immediate families present at the workshop expressed great satisfaction, gratitude and happiness for the education, care, and especially for getting together and talking openly about their disease and treatment journey.
Categories