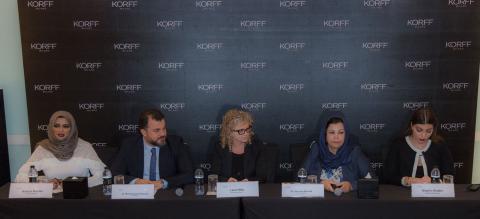 The brand will be available at BinSina Pharmacies across the UAE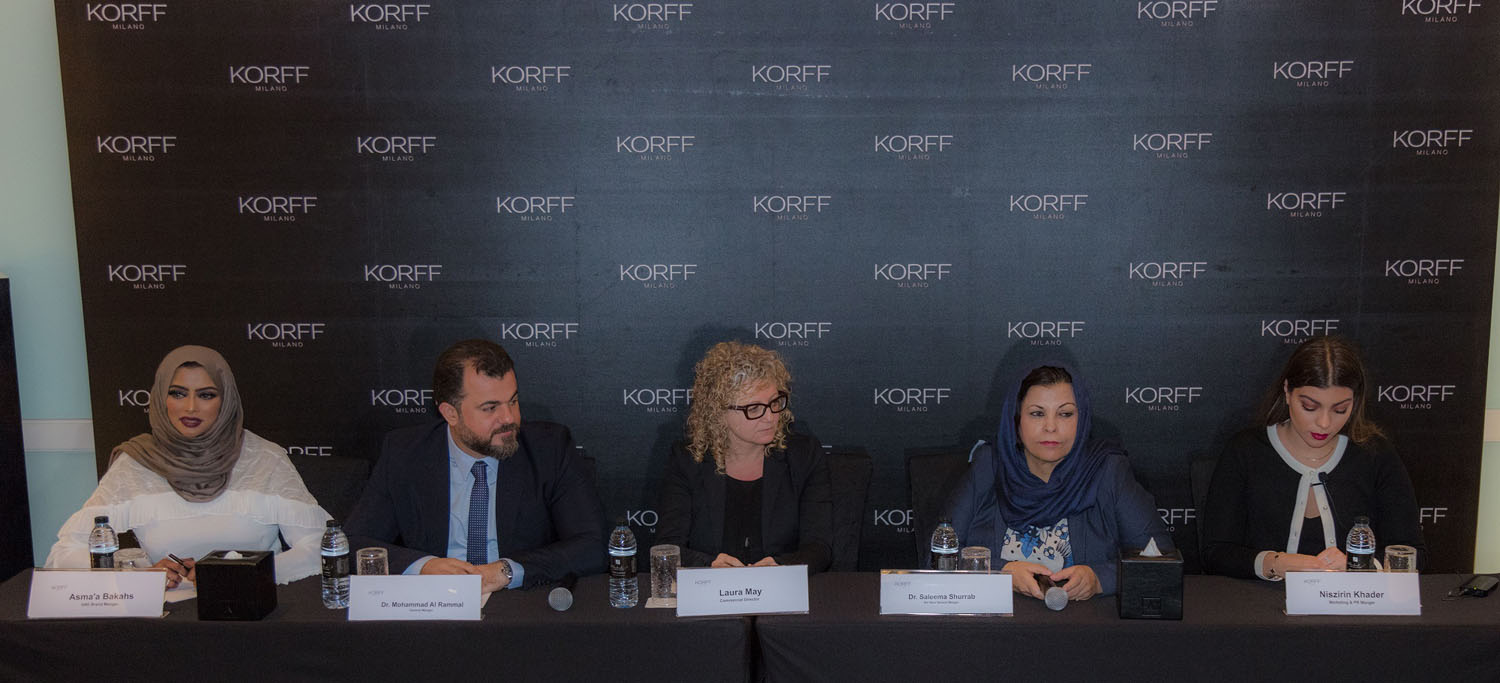 It's always welcome news when leading beauty brands that we've discovered abroad or online land on our fair shores. Korff Milano, the premier European make-up brand launched in the UAE recently. The brand marked its launch with an exclusive gala dinner at Address Hotel, Dubai Mall, which witnessed the presence of a large group of dignitaries, high-profile beauty influencers and media representatives.
The Italian company, which is known for its upmarket beauty solutions in the pharmaceutical industry, will be available exclusively at BinSina Pharmacies across the UAE. Combining make-up with pleasure and scientific technology with glamour, Korff Milano aims to be the first choice for women with high standards for skin health and well-being.
"We are excited to launch in the UAE, a place known for its up-market beauty trends and high quality products. Our innovative revolutionary formulas are ahead of time, which offer the perfect make-up solutions, making it an unmissable addition to the growing beauty market in the region," said Dr. Mohammad Al Rammal, General Manger of Korff Milano in the GCC.
Foreign beauty product firms are increasing their presence in this country as the sector offers an expanding market that is also giving local firms a platform for growth. According to Euromonitor International, consumers in the UAE spent US$247 per capita on cosmetics and personal care, more than any other country in the Middle East, and ninth worldwide. This is forecast to grow to $294 in 2020.
"Dermatological know-how applied to make-up, trusted active ingredients and extremely close attention to purity of raw materials form the basis of every single product we make. We are optimistic that the brand will be an instant hit with women looking for beauty combined with safety and efficacy," added Laura May, Commercial Director of Korff Milano.
The initial product offerings from Korff Milano will include, make-up which will come in high-tech, highly concentrated formulas. The premium brand is hoping to use its experience and expertise in dermatological innovation and cosmetic pleasure to provide targeted solutions to women in the UAE.
"We are very excited to introduce the Korff Milano collection across our stores in the UAE. Korff Milano is an internationally recognised brand and the on-going scientific research, new technology and safety and efficiency that the brand offers is in line with our core values. With its holistic approach to strengthen, empower and regenerate skin, the brand is certain to make a statement in the UAE," said Dr. Saleema Shurrab, General Manager of BinSina Pharmacy Group.
Featuring evoking ingredients, gentle textures and research oriented products, Korff Milano offers rare and active ingredients that not only delight the senses, but turn a beauty routine in a moment of pure pampering. Korff Milano has grown to become one of the biggest brands for make up in retail pharmacy channels, and is distributed in more than 15 countries globally.
Categories