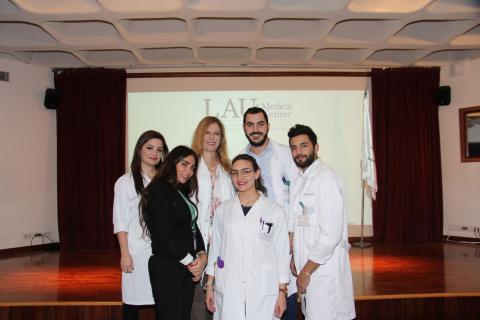 LAU Medical Center-Rizk Hospital organized an awareness meeting on psoriasis in collaboration with ISDIN laboratories. Along with the members of the Dermatology Department at the Center, patients and relevant guests were present as well as the press and bloggers, to discuss a common skin disorder, Psoriasis, and the most appropriate methods for treating it and scaling it so that it does not create any embarrassment for those who are affected.
The first speech was given by Dr. Zeina Tannous, Head of Dermatology Department, who identified the Psoriasis disease, what are the causes, its main symptoms, and the steps that patients can take to get more efficient results from the treatment and medicine. She added: "Psoriasis is a chronic but non-contagious disease. It infects the skin, causing inflammation, and it also affects psychologically the patient's social life. About 25% of Psoriasis patients suffer from depression. I here emphasize that the treatment is real and possible, most importantly the efficiency of the treatment is in the methods of caring for the infected skin, which are an essential part for a better result. Skin care and maintenance, purity and moisturize are crucial to reach the desired results."
Mrs. Carine Nseir from ISDIN laboratories was also present to explain more about the wide range of medicines, cleansing products and moisturizers they offer. Guests then benefited from medical examinations and the distribution of free samples to patients with Psoriasis, and were able to get answers to their questions and learn more about ways to treat this disease or prevent it from becoming more harmful.
The LAU Medical Center-Rizk Hospital is committed to educating the community about common diseases we encounter every day, through these meeting, where physicians share their expertise and highlight the disease's causes, symptoms, methods of detection and the most suitable solution to treat the case.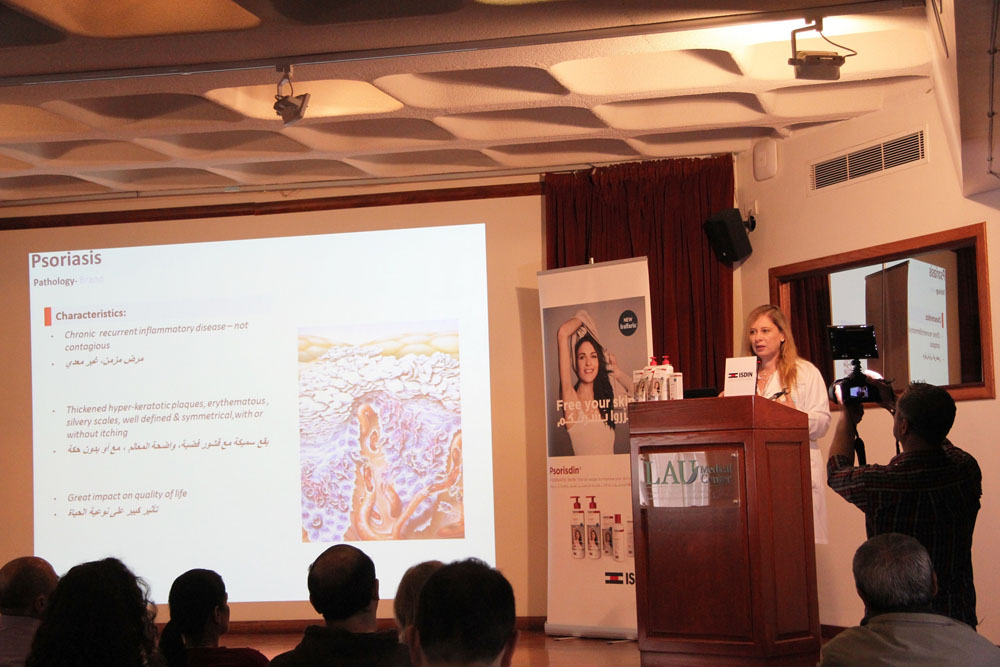 Categories