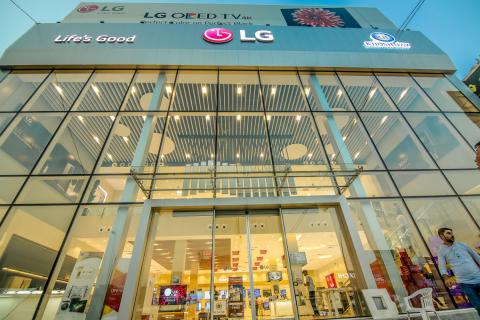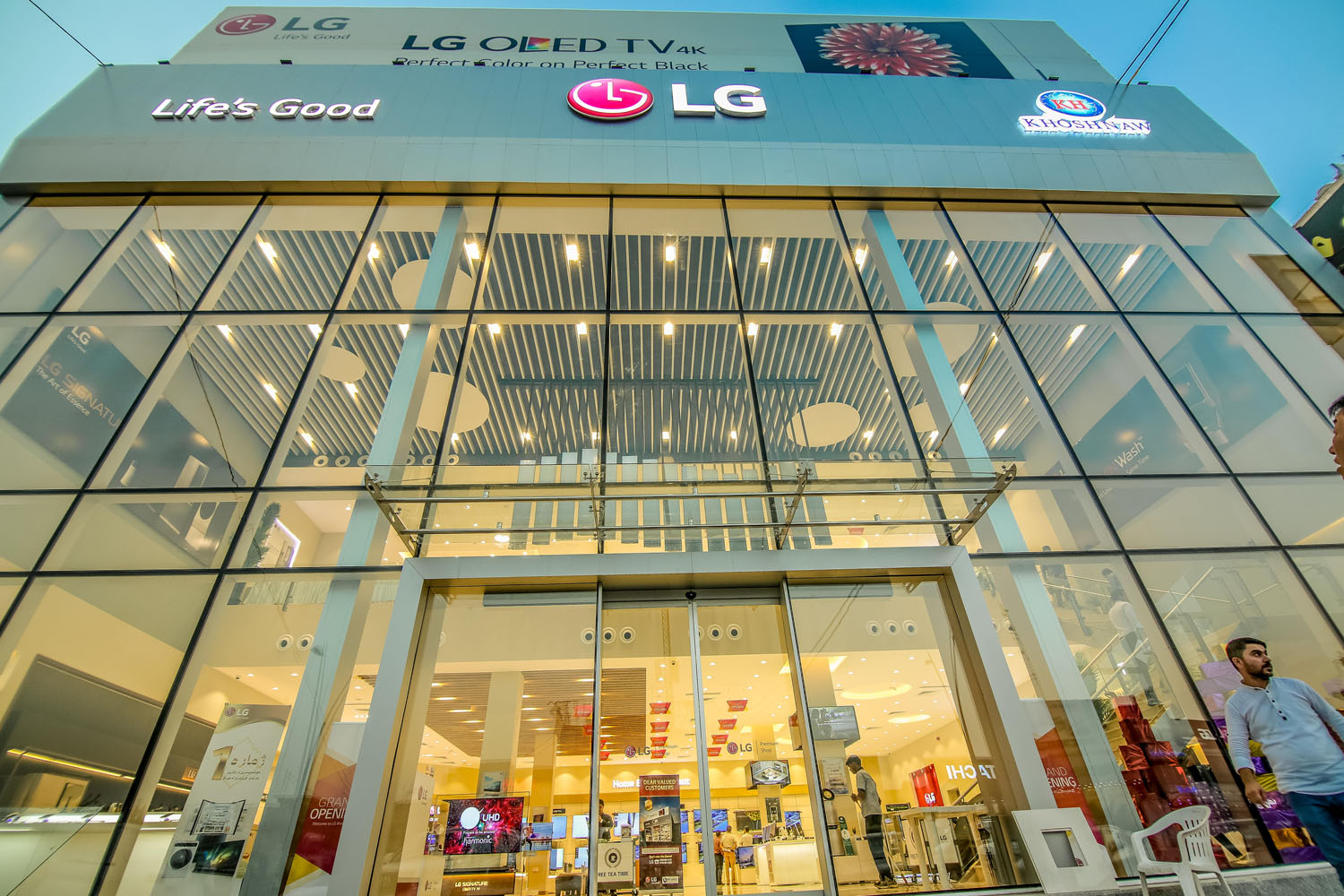 Also earns the coveted title of being the second largest for LG globally
Largest LG Brand Shop in the MEA region 
opens in Iraq
 LG Electronics has announced the grand opening of its largest brand shop in the Middle East and Africa region in Erbil, Iraq. Also earning the coveted title of being the world's second largest for LG, the brand shop opening was a gala event attended by eminent government officials, well-known representatives from large companies and institutions alongside key members from LG Electronics locally and globally.
Located in Erbil's prominent Koya St., next to Dayek Hospital, and with more than 800 sq. meters of retail space, the new brand shop will serve as a one-stop destination for customers, housing an expansive line-up of LG's latest, innovative products. Offering a wide range of home appliances and air-conditioning units, mobile communication devices, and home entertainment solutions, the brand shop will focus on providing uncompromised and best in town customer service, after-sales, and maintenance services through its fully qualified, and highly trained staff.
Commenting on the occasion, Kevin Cha, the President of LG Electronics Middle East & Africa, said, "The MEA region is a strategic focus market for LG globally. The launch of the largest regional brand shop reiterates our commitment for expansion in the region and reflects our dedication to growing our business and customer base in Erbil. As a company we differentiate ourselves from the competition with our consumer centric philosophy which places the customer first. We are constantly looking at ways to enhance customer experience by making innovation and technology easily accessible. Our new location will help us satisfy customers more so than ever before, increase our market share, and contribute to us maintaining our advanced position as an economic driver and model of entrepreneurship in the Iraqi market."
According to a recent industry report, the region is currently experiencing the second most dynamic growth in consumer appliances. Low appliance possession rates coupled with a rapid increase in disposable income, presents a strategic opportunity for LG, especially in Erbil. Industry reports also indicate a growth in the annual revenue of the region, making it lucrative for the retail landscape.
Cha added, "We decided to celebrate this momentous occasion with our customers by offering them hundreds of valuable gifts and large discounts that will continue for an entire month from the date of opening. I would like to thank all of the authorities for their support of the new flagship store, which will work at full capacity to meet the needs of customers in Erbil and the northern region of the country, and provide an ideal experience for them with the LG brand."
The new flagship store, designed to embody LG's brand identity and standards of excellence, has been established in line with the company's ongoing commitment to its customers in the Iraqi market, mirroring its dedication to the larger Middle East and Africa market.
About LG Electronics Middle East & Africa Regional Headquarters
LG Electronics Middle East & Africa (MEA) is the regional headquarters for LG Electronics based in Dubai responsible for the vast area from Western Sahara to Pakistan and from Turkey to South Africa. The MEA headquarters oversees operations in 23 countries comprised of 12 subsidiaries, 11 branch offices and 3 manufacturing facilities, covering sales across 35 countries. Employing more than 2,000 local workers, LG's MEA headquarters is the hub for strategic governance of the company's business in the region and provides support to country offices in the areas of marketing, human resources, training and procurement, among others.
Categories