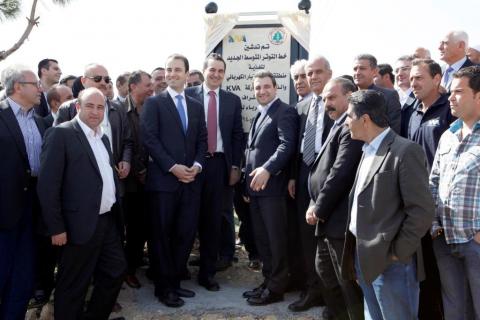 EDL DSP project starts paying back securing savings of 3.6 million USD per year to EDL
Beirut, April 1st, 2014: In the presence of H.E. Mr. Wael Bou Faour, Minister of Health, Mr. Kamal Hayek, Chairman of the Board of Directors and General manager of EDL representing H.E Arthur Nazarian, Minister of Energy and Water, Deputy Ziad El Kadri, Deputy Antoine Saad, as well as Municipality heads from Rashaya, KVA SAL, the Distribution Service Provider for Administrative Beirut and the Bekaa Valley, held an event to officially launch the latest feeders installed in Rashaya.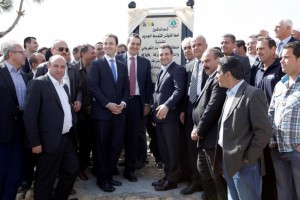 Commenting on the occasion, KVA project manager, Mr. Maher Itani stated: "It is a very proud moment for us to be standing here today and I would like to thank all those who contributed in the realization of this long awaited infrastructure development project for the Rashaya region".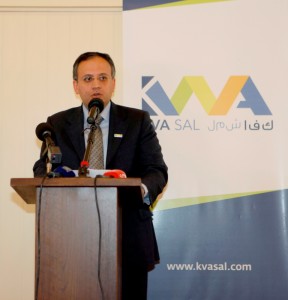 "With savings of 3.6 million dollars from reductionin technical losses per year, this investment will be fully recovered within the next 6 ½ months.This is an undeniable success for KVA and the EDL strategy in their mission to distribute the best quality of electricity possible," he continued.
The main objective of KVA is to cooperate with EDL in order to modernize the power distribution network and to improve Customer Service, Bill Collection, Maintenance & Reduction of technical & non-technical losses on the network which is a high source of financial loss and contributes to the accumulation of debt in the electricity sector.
The new installations spread from Jib Jannine to Rachaya and cover 22 KM of underground cables, 72km of overhead conductors and 110 metal poles, servicing 11 villages: Ayha, Kfarkouk, Dahr Al Ahmar, Bakifa, BeitLahya, Rafid, Ezzeh, Mdoukha, KhirbitRouha, Al Mouhaydseh and Rachaya City;  the new feeders have improved voltage to 175% at the end of the line (from 120 Volts previously to 210 Volts currently).
Categories