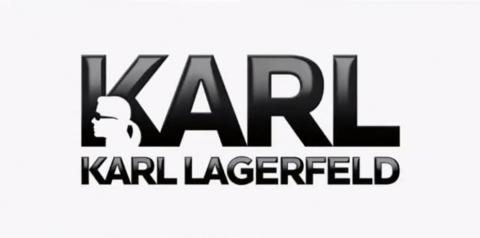 AMSTERDAM, THE NETHERLANDS (May, 2014) – KARL LAGERFELD is pleased to announce a retail development partnership with Chalhoub Inc., a renowned leader in the distribution and marketing of luxury brands in the Middle East and a member of the Chalhoub Group. Through this five-year agreement, Chalhoub Inc. will represent KARL LAGERFELD in the Middle East and implement multi-faceted strategies to expand and leverage the brand's presence in the region.
As part of the Chalhoub Group, Chalhoub Group Retail plans to open 10 KARL LAGERFELD concept stores and 15 shop-in-shops by 2018. To commence the partnership, two KARL LAGERFELD  shop in shops will open in Jeddah by May, 2014, with the Spring/Summer 2014 showcased in store. Another freestanding store is scheduled to open in Qatar by July.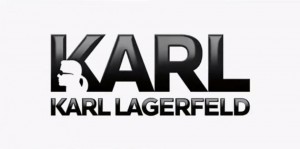 "The Middle East is a key area of focus in our phased global roll-out of KARL LAGERFELD stores," says Pier Paolo Righi, CEO and President of KARL LAGERFELD. "We have prolonged business relationships with numerous clients in the Middle East, and we're particularly excited to partner with Chalhoub Group Retail as the region's retail specialist. Together we will leverage Chalhoub's business and market experience to expand KARL LAGERFELD's retail network and cater to our customers in this key market."
"We are very excited to partner with and support KARL LAGRFELD's development and growth in the Middle East," says Patrick Chalhoub, Co-CEO of Chalhoub Group. "We believe that by combining our expertise with KARL LAGERFELD's iconic vision and strategy, we will be able to build a successful brand in the Middle East region and respond to customers' needs and aspirations."
Over the past year, KARL LAGERFELD has opened 17 owned and operated retail stores throughout Europe and Asia, and continues to expand its retail presence worldwide. The DNA of the KARL LAGERFELD portfolio is rooted in Kreative, iconiK, Kool and accessible-luxe apparel and accessories. The fashion house offers ready-to-wear for women and men, fragrance, watches, eyewear, footwear, plus an elaborate range of bags and small leather goods.
KARL LAGERFELD COMPANY PROFILE
Under the creative direction of Karl Lagerfeld – one of the world's most influential and iconic designers – his namesake fashion house represents a modern approach to distribution, an innovative digital strategy and a global 360-degree vision that reflects the designer's own style and soul.
The DNA of the KARL LAGERFELD portfolio is rooted in Kreative, iconiK, Kool and accessible-luxe apparel and accessories. The fashion house produces ready-to-wear for men and women, watches, eyewear, footwear, plus an elaborate selection of bags and small leather goods. These collections are further complemented by LAGERFELD, a line of casual but refined urban menswear. In 2014, the portfolio will grow further with the addition of premium fragrances for men and women.
Creative to his core and passionately interested in the world around him, Karl Lagerfeld works with a variety of prestigious brands on high-profile projects. His collaborations have included designing a footwear capsule collection for Melissa, accessories for S.T. Dupont and VIP helicopters for Agusta.
KARL LAGERFELD is distributed at select wholesale locations worldwide, and is continuously expanding its global retail presence to secure its position as one of the world's leading lifestyle brands. Headquartered in Paris' Saint-Germain-des-Prés district, the KARL LAGERFELD company has been in the portfolio of Apax Partners, a British investment fund, since 2006.
Press contact: Caroline Lebar / KARL LAGERFELD caroline.lebar@karllagerfeld.com
About Chalhoub GroupThe Chalhoub Group is the leading partner for luxury in the Middle East since 1955. As an expert in retail, distribution and marketing services based in Dubai, the group has become a major player in the fashion, beauty and gift sectors regionally.
By blending its expertise in the Middle East with its intimate knowledge of luxury and a keen perception of the markets and consumers, the Chalhoub Group thrives to build successful brands in the region, and offers a unique experience and service to its clients and customers through expert and passionate teams committed to the Group's values of respect, excellence and entrepreneurial spirit.
With a growing workforce of more than 9,500 people, implemented in 14 countries, as well as the operating of over 500 retail outlets, the group's success is attributed to its most valued asset of highly skilled and dedicated teams. Professionalism and passion are what fuel the Chalhoub Group's competitive edge in today's market.
By being committed to implementing sustainable practices into their business, the Chalhoub Group has been awarded in 2013 the CSR Label from the Dubai Chamber of Commerce.
For more information, please visit http://www.chalhoub-group.com/