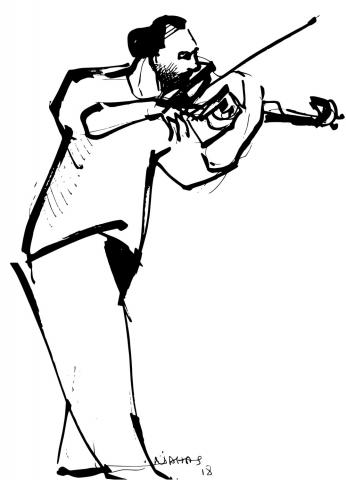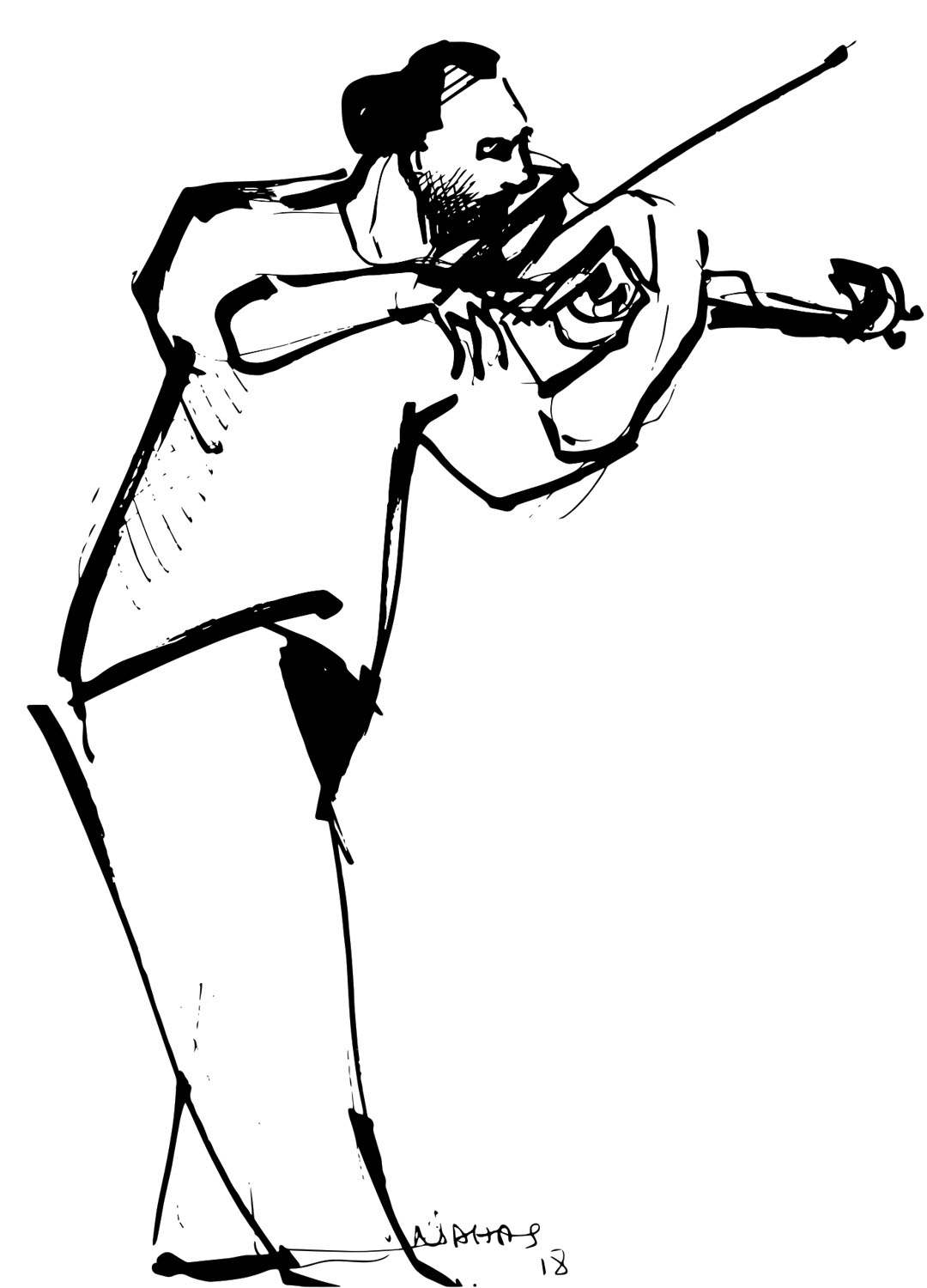 Espace 9 is hosting Jean-Marc Nahas from May 8 till May 31 for an eclectic exhibit of new works, including a tribute to the world of Performing Arts throughout a series of drawings depicting musicians in rehearsal.
Part of the proceeds will be donated by the gallery and the artist to support the 2018 season of Les Musicales de Baabdath.
Born in Beirut in 1963, Jean-Marc Nahas is a graduate of the Ecole Nationale Supérieure des Beaux-arts, Paris. Painter and draughtsman, he held solo and collective exhibits around the world, namely in Lebanon, France, Germany, Belgium, Canada and the Gulf countries. His work is featured at the British Museum in London and is part of Bank Audi's art collection in Lebanon. Nahas taught for many years at the Académie Libanaise des Beaux-arts (ALBA) and lived 5 years in Canada before returning to Baabdath, Lebanon, where he currently resides.
Meant by its founder, Aziza Assaad, to be a dedicated space for contemporary art, purpose brilliantly met by its dynamic director Madeleine Gebara, Espace 9 is located in the heart of lively Verdun Street, one of Beirut's youngest and most dynamic districts. Committed to interact with its environment, the gallery highlights the work of established local and international artists as well as emerging young talents. Driven by the will to contribute to the vibrant artistic and cultural scene of Beirut, Espace 9 reaches out to a diverse network of art lovers and art collectors.
Opening hours: Tuesday through Friday from 1 to 7 pm. Saturday from 12 to 5 pm.
Espace 9: Anis Assaf Center, Ground Floor - Verdun Main Street, Beirut. Tel: +961  1 810877 email: espace9_beyrouth@gmail.com. Parking: Verdun 730
Categories