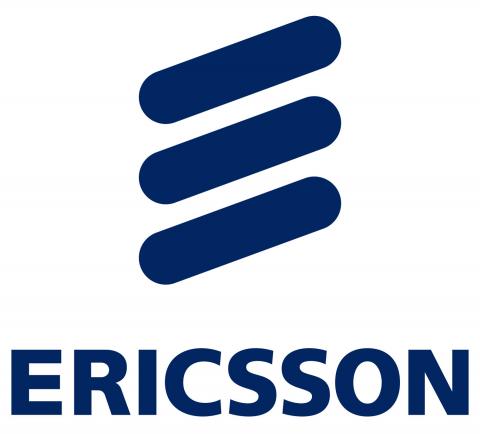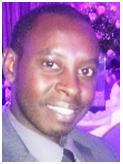 Edgar Kasenene 
Head of IoT and Technology Africa
IoT – Opportunity, Innovation and Collaboration
IoT – the  $11 trillion global opportunity
There is no doubt that conversations about the potential of Internet of Things (IoT) are taking place everywhere you look.  That said, like any opportunity in its infancy, there is also a little skepticism because the monetisation potential has not been completely fulfilled and the journey not completely understood.
The growing indication is that this is the biggest opportunity in the digital transformation journey, and IoT opportunities are taking shape faster than we can anticipate or predict. Irrespective of which market you are in, this is a reality causing both excitement and apprehension. Either way, it provides a great opportunity in a visibly stagnating telecommunications industry.
Extensive research by McKinsey shows that the potential value of the industry by 2025 is $11 trillion. The steps to capturing this industry over the next 27 years are numerous. These include and are not limited to understanding your market, where technology can create value, the complex yet dynamic ecosystem, creating the right partnerships and collaborations, and the new business models that are shaping it, among many others.
While there are mixed reviews and varying opinions on the potential, and what the winning strategy will be and whether to focus on connectivity, platforms, or devices, what is clear is that the opportunity is growing every day.
Global Market Trends…
According to research published in Ericsson's globally recognized Mobility Report in June 2017, it is predicted that IoT connections will exceed mobile connections by 2018. This is an incredible opportunity for both services providers and other digital players as this will enable new innovative solutions and a much needed new north star that could propel this industry to new heights.
Around 29 billion connected devices are forecast by 2022, of which around 18 billion will be related to IoT. Connected IoT devices include connected cars, machines, meters, sensors, point-of-sale terminals, consumer electronics and wearables. Between 2016 and 2022, IoT devices are expected to increase at a CAGR of 21 percent, driven by new use cases.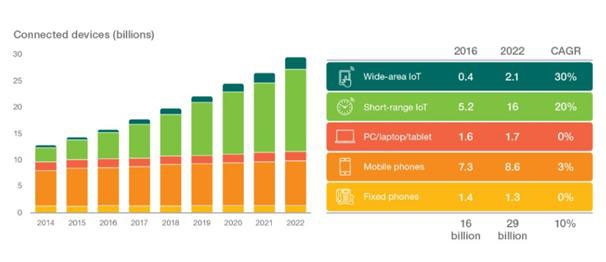 (courtesy of Ericsson Mobility Report June 2017)
These numbers are staggering and speak to limitless potential. As technology advances and encroaches on most people's day-to-day lives in some shape or form, people can expect more IoT enabled solutions that address the unique issues facing our region. Coupled with cloud solutions becoming ubiquitous, to radio access technologies (i.e. NB IOT) evolving to allow low power devices to scale, we are beginning to see all the ingredients slowly fall into place for success and scale to happen.
Maturity and standardisation in the cellular IoT space are critical factors to create momentum now. With technologies like NB-IoT and Cat-M1 reducing the cost and life of devices, and sensors, the potential use cases will grow and the value begin to match the investments.
Market dynamics
According to forecasts by the International Data Corporation (IDC), the Middle East and Africa (MEA) IOT market is forecast to defy the region's moderate economic outlook by growing 19.6% year-on-year in 2017 to reach $7.8 billion.. This is an exciting market to be in and one where IoT will allow technology to bridge infrastructure and logistical challenges. From modernising fragmented and unpredictable public transport systems, to connecting farmers and solving logistical challenges in agriculture, alongside connecting remote patients for diagnosis and monitoring of vital signs, it is clear the opportunity and potential is enormous. It is also becoming clear that innovation does not need to be expensive; it just needs to be relevant to local market needs. You only have to look at M-Pesa in Kenya to understand the impact and success of local innovation.
It is also becoming increasingly clear that this is a region whose demographics provide reason for optimism. Take Africa, for example, with approximately 62% the population under the age of 25. This indicates a region that will increasingly adopt technological solutions and demand digital services. This innovation will stem from the reach of mobile devices, and solutions built on these devices will accelerate adoption and scale of IoT solutions in this region previously predicted not to scale because of the prohibitive cost barrier. Innovations built on the back of low cost smartphones could provide the necessary catalyst for success and break the much branded stereotype of high cost imbedded devices to provide solutions in emerging markets.
What made mobile technology attractive to emerging markets is the same logic that will apply to IoT. Emerging markets are usually not encumbered with the question mark of a huge range of legacy technologies needed to be displaced, which will allow them to leapfrog in IoT implementations. McKinsey estimates that more projects will be initiated in developing countries and this equates to somewhere between 40 to 50% of the value by 2025.
The million dollar question of focus
It would be premature to be bullish on where to invest one's resources and what use cases to focus on as the opportunity will likely grow in most sectors, be it industry or consumer. However, analyst* reports indicate that cities and industries (factories) will account for more than 50% of the IoT revenue by 2025. This will encourage adoption of use cases in transportation, utilities, safety and security, predictive maintenance (factories), inventory optimisation (factories), to name a few.
The Middle East and Africa region is home to a lot of emerging economies  on the cusp of the Smart Cities evolution. Such market dynamics make it easier to provide the impetus to invest in specific verticals linked to the Smart Cities opportunity.
Even with the knowledge of the great opportunity in verticals like transportation and utilities, it is important to consider the journey necessary to show the value of these IoT connections, and that will come with combining the various data points of the different use cases. An example is sensors in individual vehicles, which can help save costs by predicting when maintenance is needed. However,  these sensors can also be linked to traffic management  systems that can help ease  congestion..
Partnership and Innovation in Complexity
As several players try to demystify this journey, it is important to think of IoT as less a technology and more an ecosystem of locally relevant product and services. It's not limited to application developers, device manufacturers, platform and enablement players and connectivity partners destined to change how value is created in the digital transforming space. This ecosystem is vastly fragmented, complex and competitive; ironically, it is also in this complexity that innovation will thrive and allow for a multitude of solutions that would have been choked by a dominated ecosystem. In essence, there is a silver lining in the complexity.
Success in this new ecosystem will necessitate a new way of doing business where one's openness to collaborate and form partnerships will be at the heart of any successful venture. Understanding your role in the ecosystem, and building the right partnerships, will accelerate value and scale.
Irrespective if where your strengths are in the technology stack, it is still critical to collaborate to provide an end-to-end offering or your competitive advantage will be minimised.
Ericsson's role in the ecosystem
As a technology leader in Middle East and Africa, Ericsson is working to help partners develop value in this new digital ecosystem by using technology and connectivity expertise to lower the cost of entry, ease of scale, provide huge analytical insights, enhance security, as well as extend its global reach to allow the partnerships necessary to create solutions specific to market needs and opportunities.
With Ericsson's cloud-based horizontal and full function platform called the IoT Accelerator at the heart of the ecosystem, it is well placed to be a strategic partner on this journey. Ericsson can provide the flexibility to build solutions that are specific to the market opportunity, alongside reducing the complexity of this fragmented ecosystem.
Ericsson IoT Accelerator is a cloud-based, cross-industry offering comprising platform services and near product services for telecom operators and selected industries. IoT Accelerator provides a continuous incremental set of functionality offered as a service to enable agile creation and deployment of solutions for IoT. IoT Accelerator integrates with Ericsson offerings such as Device Connection Platform, providing a consolidated service that allows customers to create end-to-end solutions from connecting devices to creating applications that use their data.

(illustration of Ericsson's role)
Ericsson's focus is to build on its connectivity leadership and heritage to allow customers to gain more value along the ecosystem. In this regard, we build on the connectivity assets of our customers and compliment them with a platform that can ease scale and re-usability of use cases, and leverage the synergies and data for enhanced value.
Ericsson has, furthermore, been driving standardisation for decades with the example of Bluetooth and 3GPP.As a result, the comnpany is best positioned to support and drive standardisation, innovation, and adoption in IoT.
Ericsson's evolving experience stems from working with Dubai RTA to connect the traffic ecosystem, to conceptualising intelligent transport solutions in Rwanda and Ghana, to helping strategic partners in Nigeria digitise the agricultural value chain. Its connectivity expertise also means that it is already launching NB-IoT trails with the leading operators to enhance the value of connectivity throughout the region. Ericsson has moved beyond the rhetoric and is well on the way to making value real in the region by using this experience and growing insights to help customers succeed in this ever-evolving journey.
Find your value proposition and then collaborate
In the end, there are good signs that there are enough opportunities for everyone. Forming the right partnerships and collaborations, and enabling a new ecosystem of innovators, will help service providers, industry players and startups reach the tipping point of really adding value, providing market-specific solutions, and monetising the new digital ecosystem playing out.
A solid framework of innovation is also critical as a model for experimentation will allow service providers a new mindset and methodology to find the right solutions without the previous inhibitions of staying still. This is where the flexibility to new business models is not only key, but inevitable. Ericsson is focused on helping customers navigate this new journey and ecosystem. Although no one can clearly articulate the exact potential, nor have all the answers today, if one starts asking the right questions, they will certainly find the right solutions that scale. It is no longer an option to stand on the sidelines and observe. If you blink, you will miss the opportunity. The measured investments must start happening today using a simple guiding principle: start small, learn, and scale.
Categories