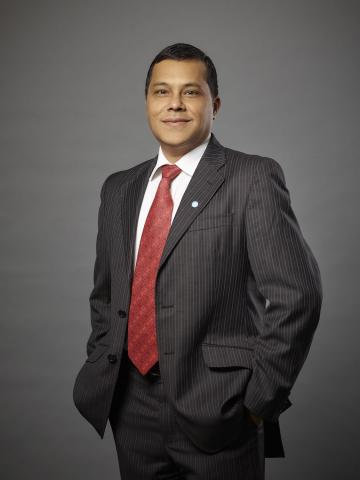 By Indranil das, Head of Digital Services, Ericsson Middle East and Africa
Commercial 5G networks are just around the corner, and when they go live, optimization and utilization of 5G capabilities will depend heavily on the presence of programmable infrastructure.
Today, we are closer to achieving the 5G future than ever before. Commercial 5G networks are expected to go live in 2019[1], with data-heavy applications like AR/VR and 4K/8K video streaming on the front lines. As network demand increases exponentially, first movers can reshape the market and increase market share and revenue streams by preparing their network infrastructure to effectively manage data traffic growth proactively. By combining improved capacity with increased cost-efficiency, 5G represents an opportunity for ICT operators to improve their consumer business, and enables them to explore new use cases and business models by addressing industry digitalization – and the natural next step in doing so is to implement programmable infrastructure on a large scale.
The latest Ericsson Mobility Report[2] forecasts 1 billion 5G subscriptions for enhanced mobile broadband by 2023, which will enable a range of new use cases in the coming years. As preparations for 5G gain momentum and operators gear up for commercial launches, they will likely be faced with challenges in keeping pace with network changes and evolution. Given that mobile broadband traffic is expected to increase by eight times over the coming five years, a trend largely driven by 5G uptake, operators are beginning to focus more on optimizing the spectral efficiency of networks to solve capacity needs in the long term. As such, they are turning to programmable infrastructure as a means of future-proofing their networks.
A key differentiator of 5G systems from previous generations will be a higher degree of programmability, which will support rapid deployment of new use cases by combining cloud-based services with mobile network infrastructure and taking advantage of new levels of flexibility. Programmable infrastructure enables operators to securely manage a versatile pool of virtual and physical resources while accessing and configuring them via united, open interfaces. With programmable infrastructure, a greater number of customers will be able to utilize 5G services while benefitting from a unique and personalized user experience.
The key drivers behind the creation of programmable networks are the need to accelerate time to market, and the desire to reduce operational costs and take advantage of the business opportunities presented by a new mission-critical service market. In a programmable network, traditional network functions requiring specialized hardware are replaced with software functions hosted on commercial off-the-shelf infrastructure. Technologies such as software-defined networking and network functions virtualization are essential to cutting operational and capital costs in mobile networks.
Cloud-based services and applications are enablers for programmability. Service provisioning in the cloud and managed access to the provisioned services and applications are important. This requires collaboration between telecom and other industries (IT application and content providers, and automotive original equipment manufacturers, for example). One way to simplify and accelerate the deployment of services and applications from industry verticals is the automatic translation of industrial requirements to service requirements, and then on to resource-level requirements (in other words, network requirements). Network slicing provides a dedicated, virtualized mobile network containing a set of network resources, and provides guaranteed Quality of Service (QoS). The network slices are not only beneficial but also critical to support many applications in vertical industries.
New network communication services can also be provisioned programmatically; that is, by using a software service orchestration function instead of manual provisioning by engineers. As orchestration will also be used for provisioning connectivity services to mission-critical applications, mobile networks need to support QoS programmability.
In line with this Digital Transformation, Ericsson, a leading global provider of ICT, has launched a range of 5G network management solutions for its Ericsson Radio System, 5G Platform, and others, based on the belief that the largest transformation of IT infrastructure is beginning right now, as 5G commercialization gets underway. Ericsson believes this transformation will reshape IT as we know it, necessitating programmable infrastructure as a means of driving top line revenue growth and strategic advantage for operators. As widespread 5G moves increasingly closer to becoming a reality, optimization, and utilization of 5G capabilities will depend heavily on the presence of programmable infrastructure.
---
[1] https://www.ericsson.com/en/networks/offerings/5g
[2] https://www.ericsson.com/assets/local/mobility-report/documents/2017/ericsson-mobility-report-november-2017-middle-east-and-africa.pdf
Categories