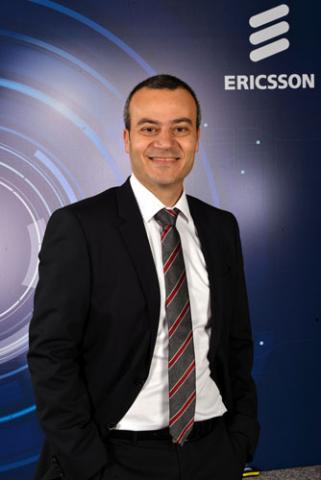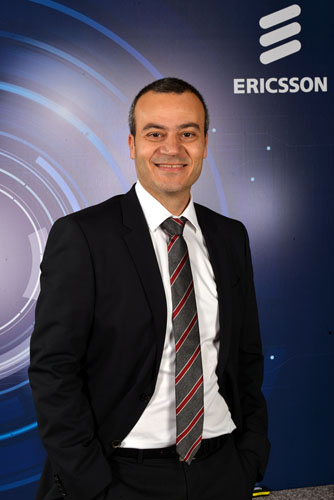 * With the first 5G NR standard in place, what can we look forward to in   terms of 5G development in the coming months?
The pace at which business use cases are being visualized, conceptualized, and constructed today is quite phenomenal. 5G use cases will include faster and more robust high-speed mobile broadband and video everywhere, a proliferation of connected sensors to support IoT implementation, and everything from driverless buses to remote surgery to immersive augmented reality.
We can all agree that 5G is the future. It is estimated that by 2023, there will be more than 9.1 billion mobile subscriptions and 1.5 billion cellular IoT devices relying on mobile networks worldwide. In order to support this immense demand and the necessary speed of services, operators will continuously strive to improve capacity, quality and functionality of their networks at one end while looking at ubiquitous digital transformation initiatives to deliver innovative services and customer experience on the other end.
In line with this pressing agenda, Ericsson is tirelessly working with partners and operators to address impending market realities. In a bid to augment the business potential of 5G, Ericsson has introduced the world's first 5G NR Radio – featuring 64 transmit and 64 receiving antennas enabling 5G plug-ins for both Massive MIMO and Multi-User MIMO. We've also added Gigabit LTE and Cloud RAN - new LTE software and hardware solutions that leverage key 5G technology concepts operators can deploy in today's network to improve both performance and efficiency while preparing for largescale 5G adoption.
In the coming months, we will see more operators begin trials that will bring essential 5G technology concepts to existing cellular data networks. 
*How would you describe the readiness of the MEA operators in terms of 5G?
The MEA region is vast and each market has its own unique dynamics at play. With that said, one thing that can be vouched for is the core connectivity which will still drive the majority of operators' income, and the future of connectivity will remain central to operators' strategies moving forward. Operators in advanced markets will seek to drive the digitalization agenda and create new revenue streams. Operators in emerging markets will seek to increase competitiveness by building on capabilities and striving for more streamlined efficiencies by marking transitions to the cloud for infrastructure and OSS / BSS operations. Operators in optimizer markets will look towards network upgrades to expand and provide new and improved services to customers through the use of small cells, network densification, and enhanced fibre utilization to improve spectrum efficiency.
*In your opinion, which use cases of 5G would be most popular in the MEA market?
Cellular IoT connections in the Middle East and Africa are expected to grow from 35 million in 2017 to 159 million in 2023 – a CAGR of around 30 percent. As the world becomes more connected, industries are experiencing an ICT-driven transformation, creating new revenue opportunities for ICT players. Cumulative revenue in the Middle East and Africa is predicted to reach USD 242billion through 2026.
5G will be an important technology in growing industrial digitalization, particularly for use cases dependent on ultra-low latency and high reliability. This presents an opportunity for service providers that are ready to explore revenue streams addressing B2B2X industry players.

Cumulative 5G enabled industry digitalization revenues for IoT in the Middle East and Africa in % Energy & Utilities: 19%
Manufacturing: 19%
Health Care: 13%
Public Safety: 12%
Public Transport: 9%
Media & Entertainment: 9%
Automotive: 8%
Financial Services : 6%
Retail: 4%
Agriculture: 1%
Even though IoT is still in its infancy throughout many parts of Middle East and Africa, there are still examples of how it has helped improve livelihood of communities and industries in the region. For instance:
In Turkey, smart agriculture initiatives have been ongoing since 2011, and similar initiatives are now ongoing in parts of Africa.
The Saudi Arabian market has been exploring remote monitoring of oil wells and making temporary networks available in cases of disasters.
In South Africa, Narrowband IoT (NB-IoT) technology will serve the region's diverse needs, opening up new revenue streams as a result of industrial digitalization and improving standards of living in relevant countries.
*what's your 5G agenda for the year 2018?
Our primary focus is to put our customers at the centre of everything we do. Today, their priorities are as follows:
Relentless Efficiency: Our priority is to work with our operator customers to accelerate 5G use cases, assist in the smooth transition to 5G, and work along with them to manage capacity growth.
Digital Experience: We will deliver for our partners' automated and cost-effective operations with programmable networks for faster time-to-market and optimize network performance to radically enhance customer experiences.
New Revenue Streams: We will work with operators to innovate and optimize on emerging business opportunities, connectivity services, and platforms to support growth of IoT.
*How much would your company invest in 5G this year?
Investment in R&D is not a destination, but an ongoing journey. Technology Innovation and leadership has always been a priority for us at Ericsson, and this is something we believe will sustain us in a dynamic marketing environment. While we can't divulge details, Ericsson has recently secured credit facilities worth $370 million – and these new funds, beyond strengthening and providing financial flexibility, will be used to support R&D activities to further develop 5G and other mobile innovations.
*As we move closer to the 5G standards, which are the obstacles you see on the way that would need to be handled in order to leverage the complete potential of 5G?
Rather than obstacles, one should focus on the opportunities associated with largescale 5G implementation. We are lucky, to say the least, to be actively involved in the transformation that is upon us. The challenge in the race to 5G is facing three simultaneous scenarios – multi-standard, multi-brand and multi-layers. Driving synergies, integration and scalability in the face of these scenarios will continue to be a challenge that will require consistently innovative solutions and offerings.
The reality is that new types of connected devices, from electricity meters to cars to household appliances, will be supported by mobile networks. Future mobile broadband users will expect "unlimited performance" – up to multiple Gbps in some cases and hundred Mbps generally available – to the point that traffic volumes can be up to 1000 times greater than what we see today. The IoT and largescale introduction of communicating machines will put many diverse requirements on the network in terms of latency, battery consumption, device cost, and reliability.
5G will expand into new deployment scenarios, for example – ultra-dense deployments, where the distance between network access nodes may be as small as a few meters, to meet extreme data rates and capacity requirements.
The combination of extreme reliability and ultra-low latency poses an interesting challenge. Reliability requirements are very tough in industrial communication applications and for societal functions like smart city management and traffic safety. For example, ultra-low latency is needed for some traffic safety  in industrial control applications, which will require trade-offs and design choices than differ from those made for today's mobile broadband systems.
Network energy efficiency will remain very important in the future and will continue to be a key requirement. Moreover, greater spectrum will be needed to improve service levels in the wide area.
*How long would the wait be for the commercialisation of 5G? The big question- when is 5G coming for real? 
We don't speculate on this and to be honest, it would difficult to provide a concrete timeframe, as 5G commercialization will entirely depend on market dynamics and maturities of the ecosystem in general. However, what is heartening to note is the fact we are not too far off from this reality.  According to Ericsson's 5G Readiness Survey published in October 2017, 78% of respondents were involved in 5G trials in 2017 as compared to 32% in 2016. Furthermore, 28% of respondents expect to deploy 5G in 2018. The survey also revealed that operators have further developed their business strategies for 5G services, looking beyond the consumer segment to foresee opportunities in the enterprise and industrial segments as well.
The top three industry sectors that were highlighted by survey respondents were media and entertainment, automotive, and public transport; but many also ranked healthcare as well as energy and utilities among the most attractive sectors for 5G applications. A clear majority of respondents believe that Internet of Things will play an important role and that third-party collaboration will be essential in this context.
*What would be the biggest breakthrough of 5G in your opinion? 
Many use cases are currently being evaluated in the areas of haptic technology, Remote and Artificial Intelligence, and many more. From a technical standpoint – last year Ericsson with IBM research saw the development of an integrated circuit with a phased array antenna module that operations on the 8GHZ spectrum band to be used in 5G base stations. mmWave bands allow for speeds that are more than 10 times faster than the frequencies used currently for devices. All this means that new use cases spanning human-machine interaction, smart home devices, and connected cars will depend on innovative technologies that will bring the promise of faster data rates, broader bandwidth and longer battery life to reality.
In our view, 5G is a system solution which combines several radio-access technologies. Existing mobile broadband technologies, primarily HSPA and LTE, will continue to evolve. They will provide the backbone of overall radio-access solutions beyond 2020, and we will see new complementary radio-access technologies for specific use cases. Smart antennas and more spectrum – including higher frequencies and improved coordination between base stations – will be important components to the successful and sustainable implementation of 5G.
Categories