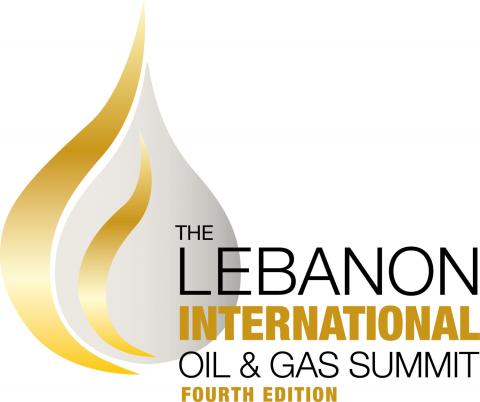 Foreign Participation in 4th LIOG-2018 Summit exceeds 60%
The fourth edition of the "Lebanon International Oil and Gas Summit" (LIOG 2018) is increasingly playing a pivotal role in promoting Lebanon's promising petroleum sector. The Summit is luring a mix of local, regional and international businesses, investors and experts with over 60 percent of total participation from around the world.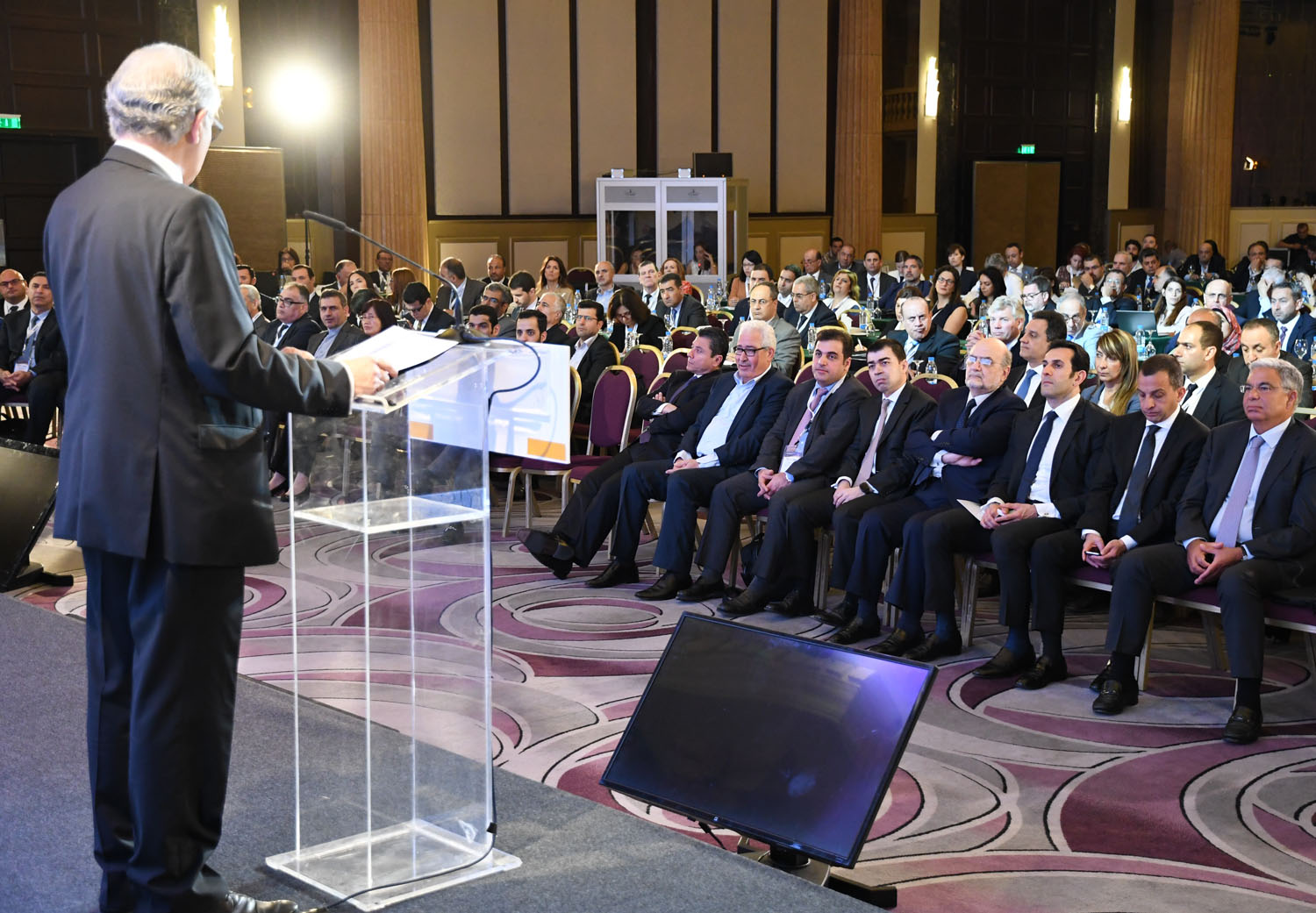 "A Session in last year's edition of the Summit"
The 4th LIOG-2018 Summit will be held on 24 and 25 April 2018 in the Hilton Beirut Habtoor Grand Hotel under the patronage of Eng. Cesar Abi Khalil, Lebanon's minister of energy and water.
A strong agenda and an impressive number of confirmed high-caliber speakers, delegates, sponsors and supporters, have allowed the LIOG-2018 Summit to consolidate its position again as the leading event in Lebanon and the East Mediterranean.
According to the organizers, nearly 60 percent of the expected 500 participants including 35 speakers are travelling to Beirut especially to participate in the summit.
The lineup of speakers will be lead by Minister Cesar Abi Khalil who will inaugurate the Summit, as well as the members of the board of directors of the Lebanese Petroleum Administration (LPA) and high-level officials from both the private and public sectors. Speakers will share their insight with an audience of highly professional experts and decision makers.
LIOG 2018 has earned the support and endorsement of a record number of sponsors and supporters. Major sponsors include United Petroleum as Diamond sponsor, international energy conglomerate Schlumberger as Platinum Sponsor, and Baker Hughes (a GE Company) as Gold Sponsor, along with Weatherford, McDermott and others, who are sponsoring the event and will have networking booths within the venue.
A number of other industry leaders are sponsoring the event including, Bureau Veritas from France, Lebanon's Medco petroleum company, Elard, Kappa, LOGS, and Socotec; in addition to Petroleum Air Services (PAS) from Egypt and EMI. Lebanese specialized law firms including Alem & Associates, and Obeid Law Firm, are also actively supporting the Summit.
Discussion panels will cover all operational and business aspects related to the development of the oil and gas sector in Lebanon. Detailed and specialized insights will cover topics on markets, development and the supply chain in this industry.
Commitment to industry support and local content
Meanwhile, a remarkable support also came from specialized training and development companies including Eurotech from Kuwait, who supported the event as National Training Partner, and Petrofac, a leading services company, which partnered with LIOG-2018 Summit as National Workforce Development Partner.
Dory Renno, Managing Director of Planners & Partners SAL, co-organizers of the Summit, said, "We have put together a very powerful session on local content at the end of the second day of the conference. The aim is to discuss learning and education along with job and business opportunities for Lebanese nationals in the petroleum sector."
Renno added that a number of petroleum engineering students along with master's students in petroleum-related majors from major Lebanese universities will be invited to attend this session and learn about future career possibilities.
In addition to Local Content, this year's summit earned the support of the Lebanese Association of Insurance companies (Association Des Compagnies d'Assurance Au Liban - ACAL). The summit will boast a special plenary session on "Insurance and Risk Management" in Lebanon's petroleum sector. Leading insurance experts will speak in this session sharing the experience of major international insurance companies like Marsh Energy & Power Practice from the UK, and AIG – MENA.
ACAL's president, Max Zaccar, said that the association's support to LIOG-2018 will provide an opportunity to Lebanese insurers to "explain to all oil players that our industry is ready and able to insure any needs required. After all our insurance industry is the oldest in the MENA region and we have always been at the forefront of new insurance cover."
In addition to local content and Insurance, topics related to Health, Safety, Security, and Environment (HSSE) will be discussed, along with topics related to financial and legal support.
"We expect to host over 500 participants from nearly 200 local and international companies and organizations as sponsors, exhibitors, speakers or delegates," Paul Gilbert, Managing Director of Global Events Partners Ltd. (GEP), co-organizers of the Summit
 "A total of nine sessions have been strategically structured around three main themes to cover most of the topics of interest to the sector," explained Gilbert, "we placed a special emphasis on factors that can make Lebanon a favorable destination for oil and gas investments. Such factors include the resilience in the Lebanese vibrant economy and business arena, the existence of a highly educated multilingual workforce, and the renewed government's commitment to transparency."
Perfect timing
The timing of the 4th LIOG 2018 Summit underlines its importance as the crucial platform for business opportunities, said the organizers. It follows the signing of the first set of Exploration and Production Agreements (EPA), with Total, ENI and Novatek over two maritime blocks.
"Participants are strongly advised to book now as the summit nears capacity," said a statement by the organizers.
Gilbert indicated that "there is a growing interest from international companies in this emerging sector, where vast opportunities are being made available for professional and dedicated businesses."
"Local interest is equally growing with more Lebanese companies becoming aware of the importance of the petroleum sector in terms of the created opportunities," according to Renno.
Professional Organizers
The 4th LIOG-2018 Summit is jointly organized by the British-based company, Global Events Partners Ltd., and Lebanon's Planners and Partners S.A.L.
Global Event Partners Ltd. is affiliated with the dmg::events network, a leading organizer of world-renowned oil and gas events like Gastech, and ADIPEC and is a subsidiary of the Daily Mail and General Trust plc, one of the largest media companies in the UK.
For more information please visit: www.liog-summit.com
Categories