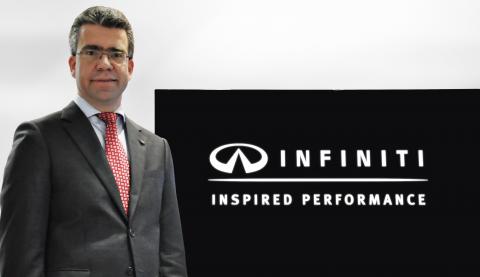 Beirut, Lebanon – 24 June, 2014: Infiniti has moved further forward with the implementation of its global transformation plan which began in 2012. The company has established a dedicated Managing Director role for its business in the Middle East which will give Infiniti a sharper structural focus on the premium segment and enhance the brand's distinct identity. Ensuring the brand has a dedicated leader in key markets is a central strategy of Infiniti's global transformation plan.
Juergen Schmitz will be Infiniti Middle East's first Managing Director, having been General Manager for the past three years. Schmitz will assume his new responsibilities with immediate effect, and report to François Goupil de Bouillé, Vice President, Infiniti Europe, Middle East and Africa (EMEA).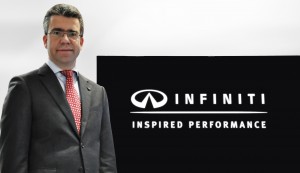 Goupil de Bouillé said: "Infiniti's plans to become a global player in the premium automotive segment means we need to deliver our full brand promise in every market. The Middle East is one of the most important regions in the world for us and we have been strengthening our offering here since we launched the brand in 2005. The announcement of a dedicated Managing Director for our brand in the region, in-line with our global strategy, marks the next step in the growth plan for Infiniti in the Middle East.
"Today's announcement represents more than an important operational change; it is also an affirmation of Infiniti's commitment to the Middle East."
Schmitz said: "Infiniti is entering a new era and I'm fortunate to be leading the brand in the Middle East. Globally, Infiniti has its third largest market share here, which we and our partners plan to substantially increase in the coming years. I am committed to realising those ambitions while continuing to deliver our premium brand promise to our highly-valued customers."
As part of the plan to achieve its growth plans, Infiniti will begin a recruitment drive to add further talent to its regional team. This and the creation of a dedicated Managing Director role reinforces both the importance of the Middle East market to Infiniti and the premium automotive brand's commitment to customers and partners here.
Schmitz, 45, joined Infiniti in the Middle East as General Manager in 2011 with 20 years' experience in the automotive industry. He was previously Regional Director, Infiniti Central Europe, in which role he was responsible for the Sales & Marketing functions and development of the dealer network. Prior to that he had worked with several premium car brands for 15 years.
For more information on Infiniti please contact:
About Infiniti
Infiniti Motor Company Ltd. is headquartered in Hong Kong with sales operations in approximately 50 countries. The Infiniti brand was launched in 1989. Its range of premium automobiles is currently built in manufacturing facilities in Japan and the United States. Production in China and Europe will start soon along with the expansion of the brand's portfolio.
As the Title Partner and Vehicle Performance Partner of Infiniti Red Bull Racing, Infiniti has a far-reaching technical collaboration with the Formula One team, and Sebastian Vettel, its triple World Champion driver, serves as Infiniti's Director of Performance.
More information about Infiniti, its Total Ownership Experience® and its industry leading technologies can be found at [Infiniti-me.com]. For the latest news on Infiniti, visit [Infiniti-press.me], "like" Infiniti on Facebook [facebook.com/InfinitiMiddleEast].
Categories