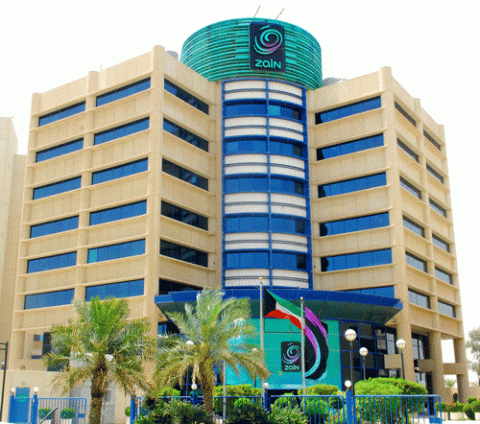 Zain adds 2.1 million new customers reflecting a 5% year-on-year growth rate, and ending the period serving 46.5 million
Data revenues increase by an encouraging 21%, representing 15% of total Group revenues    
Kuwait - 21 July, 2014: Zain Group, a pioneer of mobile telecommunications across the Middle East and Africa, announces its consolidated financial results for the six months ended 30 June, 2014.
Zain Group added 2.1million new active customers over the past twelve months to serve 46.5 million as of 30 June 2014, reflecting a 5% growth rate. Zain is the market leader in six of its eight operations by customer numbers.
H1-2014 Consolidated Group Key Performance Indicators (USD and Kuwaiti Dinars)
| | |
| --- | --- |
| Total Managed Active Customers | 46.5 million            up  5% on H1-2013 |
| Consolidated Revenues | USD 2.23 billion     (KD 627 million) up 3% |
| EBITDA | USD 943 million     (KD 265 million)  |
| EBITDA Margin | 42.3%   |
| Net Income | USD 407 million (KD 115 million) up 3%         |
| EPS | USD 0.10                   (KD 0.029) |
H1-2014 comparative results with H1-2013
For the first six months of 2014, Zain Group generated consolidated revenues of USD 2.23 billion (KD 627 million), up 3% year-on-year (Y-o-Y). The company's consolidated EBITDA for the period reached USD 943 million (KD 265 million), reflecting an increase of 1% Y-o-Y. EBITDA margin stood at a healthy 42.3% at the end of the period. Consolidated Net Income increased by 3% to reach USD 407 million (KD 115 million), when compared to the same period in 2013. Earnings per share for the period stood at USD 0.10 (KD 0.029).
Q2-2014 comparative results with Q2-2013
For the second quarter of 2014, Zain Group generated consolidated revenues of USD 1.12 billion (KD 316 million) up 2% Y-o-Y. EBITDA for the quarter reached USD 474 million (KD 133 million), down 3% on Q2-2013, resulting in an EBITDA margin for the period of 42.2%. Net Income for the quarter reached USD 209 million (KD 59 million), down 2% Y-o-Y. Earnings per share for the quarter amounted to USD 0.05 (KD 0.015).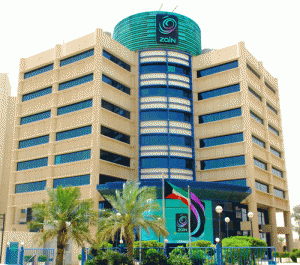 Key Operational Notes for H1-2014: 
Consolidated Group data revenues (excluding SMS and VAS) witnessed a healthy 21% growth rate Y-o-Y, with data now constituting 15% of all of Zain's service revenues.
Foreign exchange losses predominantly in the Republic of Sudan and to a lesser degree in Iraq costs the company the equivalent of USD 59 million for the first six months of 2014, and USD 31 million for the second quarter of the year.
Zain Saudi Arabia enters agreements to invest USD 1.2 billion in network expansion and upgrades to enhance Zain KSA's customer experience and to improve network capacity, coverage, and speed.
Zain Jordan invests USD 270 million to acquire 4G spectrum and additional 3G frequencies
Zain Group increases ownership stake in Zain Bahrain from 56.25% to 62.5% for a consideration of USD 12.5 million. Zain Bahrain's network swap and upgrade to 4G LTE completed and fully implemented allowing the operation to capture increased market share.
Commenting on the results, the Chairman of the Board of Directors of Zain Group, Mr. Asaad Al Banwan said: "Zain Group continues to deal competently with the diverse challenges that it faces in its markets of operation. It is encouraging to see customer and revenue growth across many of our key operations, a direct result of significant investments in upgrading and expanding our networks coupled with attractive service offerings across our businesses."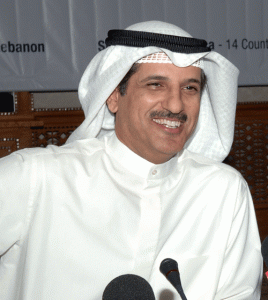 The Chairman continued, "The Board is constantly evaluating expansion and partnership options that will drive value for shareholders. We remain focused on strengthening our market leading presence in our home market of Kuwait while at the same time enhancing our positions in all our markets."
Zain Group CEO, Scott Gegenheimer noted, "The financial results achieved during the first half of the year reflect the transformation efforts being made across all operations to improve and develop the company's strategy of focusing on customer experience and operational efficiency. Several key markets continue to perform well and we are focused on further exploiting our state-of-the-art infrastructure and focusing on new sources of incremental revenue including digital services, which have been growing at an impressive rate."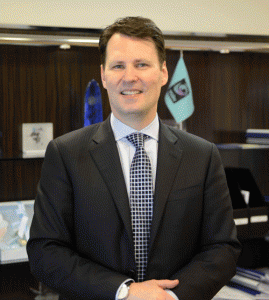 With respect to Zain's flagship operation in Kuwait, Mr. Gegenheimer acknowledged the growth in all the operator's key financial indicators, which are even more impressive considering the highly penetrated market conditions present. Zain Kuwait performed exceptionally well during the first six months of 2014, with revenue reaching USD 645 million, EBITDA reaching USD 302 million and net income amounting to USD 197 million, reflecting Y-o-Y growth of 10%, 7% and 3% respectively. The appeal and quality of Zain Kuwait's nationwide 4G LTE network is truly differentiating the mobile operator from its peers, with data revenues growing by 19% Y-o-Y, representing 30% of the operation's total revenues. The operator also witnessed impressive annual customer growth of 6% to now serve 2.6 million customers.
Mr. Gegenheimer also noted the exceptional performance of Zain Iraq in the first half of 2014, considering the deteriorating security conditions in the country that have resulted in the operator temporarily closing parts of its voice and data network in recent months. Nevertheless, the operation's revenues for the first six months were still able to reach USD 856 million, with EBITDA reaching USD 336 million and net income amounting to USD 165 million; all relatively stable Y-o-Y results. Zain Iraq witnessed 16% growth in customer numbers Y-o-Y to reach 16.1 million. Zain Iraq is the largest contributor to Zain Group's customer base, accounting for 35% of all customers, while its revenues represent 39% of the Group's total consolidated revenues.
Regarding Zain Saudi Arabia Mr. Gegenheimer noted the improving performance of the mobile operation, recognizing that the transformation efforts being implemented by the new management are taking root. The operation is focusing on customer acquisition and increasing data revenues, and recently signed agreements valued at USD 1.2 billion for network expansion and upgrade contracts that will future-proof the operation, and provide the mobile operator with firepower to fulfil its higher potential.
Regarding Zain Sudan, the operation continues to perform well in local SDG currency terms with revenues increasing 11% and EBITDA increasing 7% Y-o-Y for the six month period. However, foreign exchange losses have had an impact on the operations profitability in USD terms. 
Zain Jordan continues to grow its customer base, and currently serves 3.9 million customers. The operation's efficiency drive resulted in a 5% growth in net income during H1-2014. 
In Bahrain, Zain's nationwide network has recently been upgraded to 4G LTE, priming the operation for increasing its market share, and exponentially increasing its data revenues.  
About Zain Group 
Zain is a leading telecommunications operator across the Middle East and Africa providing mobile voice and data services to over 46.5 million active customers as of 30 June, 2014. With a commercial presence in 8 countries, Zain operates in: Bahrain, Iraq, Jordan, Kuwait, Saudi Arabia, Sudan and South Sudan. In Lebanon, the Group manages 'touch' on behalf of the government. In Morocco, Zain has a 15.5% stake in Wana Telecom, now branded 'INWI', through a joint venture. Zain is listed on the Kuwait Stock Exchange (stock ticker: ZAIN).
For more, please email info@zain.com or visit: www.zain.com www.facebook.com/zain www.twitter.com/zain www.youtube.com/zain
www.instagram.com/zaingroup
www.linkedin.com/company/zain
Categories